Egypt unrest: Aviation in North Africa and Middle East threatened by political turmoil
The political instability engulfing some North African states has extensive implications for tourism and aviation across the region. Already dozens of governments are warning their citizens to avoid travel to Egypt. Several have chartered aircraft to ferry their nationals out. Cairo Airport has been met with chaotic scenes in the past few days as thousands of foreigners seek to leave. In this special report, CAPA reviews the immediate aviation and tourism impacts from the North Africa/Middle East civil unrest.
Prospect of a major political transformation
Social unrest sparked in Tunisia has spread across the region, raising the prospect of demonstrations transcending national boundaries. The Middle East/North African region has marked economic, cultural and social differences. The unrest however is occurring in countries where long-standing administrations have become the target of citizens disaffected by high unemployment and low incomes.
Change in the air: Middle East-North Africa
A large and growing aviation market
The region has become increasingly important from an aviation perspective.
Overall, the 24 key economies across the Middle East/North African region represent almost 11% of global aviation – about double their share from just a decade ago. This influence has risen on the back of the global hub strategies adopted by several Gulf region governments, accompanied by liberal aviation access policies.
Non-Gulf countries, like Egypt, have continued to pursue conservative policies designed to protect the flag carrier from competition. This has however been tempered by inbound tourism-friendly access for European LCCs and others. The EU has negotiated liberal entry rights for European airlines to Morocco, Tunisia and Jordan. Negotiations with other Mediterranean countries are undergoing under the Euro-Mediterranean aviation project.
The region's leading airlines
Emirates Airline is the region's largest carrier by aircraft in service and on order. Saudi Arabian ranks second in terms of fleet size, but is soon to be overtaken by Qatar Airways thanks to the latter's aggressive fleet expansion plans. Egyptair – at the centre of the current unrest – ranks fourth by fleet size, but it too will be overtaken shortly by Abu Dhabi's Etihad Airways.
Selected airlines' fleets in service and on order: As at 31-Jan-2011
The Top 5 rankings are the same in terms of the weekly capacity the airlines generate from their fleets.
Selected airlines' weekly capacity (seats): Week commencing 31-Jan-2011
The airline tables in the DATA APPENDIX at the conclusion of this report provides key facts of the region's major airlines, presented by date of establishment. Full details, including schedules, news and analysis can be found on each of the carriers' profiles on the CAPA website, centreforaviation.com.
Global alliances are only lightly represented in the region
Several smaller states, such as Jordan have pursued effective restructures of their aviation sectors, involving private investment in their airports and airlines. Royal Jordanian was partly privatised at the end of 2007, resulting in 71% of its shares being sold, while Saudi Arabian, Gulf Air, Middle East Airlines and Kuwait Airways are all at various stages of privatisation processes.
The main global alliances are also increasingly active, although still occupying only a small presence.
oneworld is represented by Royal Jordanian; Star Alliance anchored in the region by Egyptair, soon to be joined by Ethiopian Airlines in Sep-2011. SkyTeam will gain Middle East Airlines and Saudi Arabian Airlines as members in 2012.
Middle East/North African airline alliance membership
Air Algerie, Gulf Air, Qatar Airways, Royal Air Maroc and Etihad Airways are all also seen as potential future global alliances members.
New LCCs established
The propensity to travel intra-regionally has been rising, particularly in the Gulf states, where LCCs are establishing and fuelling price competition. This effect has overflowed to other countries.
As inbound tourism gained higher economic policy status, even the more conservative governments have moved to allow more or less homogenous airlines. Thus, for example, UAE-based Air Arabia has established cross-border joint ventures in Egypt, Morocco and Jordan.
| | |
| --- | --- |
| Ownership | Air Arabia Group (45% Sharjah Emirate, 55% publicly-held) |
| Destinations | Ahmedabad, Aleppo, Alexandria, Almaty, Amman, Assiut, Bahrain, Bangalore, Beirut, Cairo, Chennai, Chittagong, Coimbatore, Colombo, Dammam, Damascus, Delhi, Dhaka, Doha, Goa, Hyderabad, Istanbul Sabiha Gocken, Jaipur, Jeddah, Kabul, Karachi, Kathmandu, Khartoum, Kiev, Kochi, Kozhikode, Kuwait, Latakia, Luxor, Medina, Mumbai, Muscat, Nagpur, Nairobi, Najaf, Riyadh, Sharjah, Shiraz, Sohag, Tehran, Thirvananthapuram. |
| Fleet | 20 A320, 41 on order |
| Launch date | Oct-2003 |
| | |
| --- | --- |
| Ownership | Air Arabia Group (29%), with the remainder split between Regional Air Lines and Ithmaar Bank |
| Destinations | Amsterdam Schiphol, Barcelona El Prat, Basel, Bologna, Brussels Charleroi, Cologne/Bonn, Milan Bergamo, Montpellier, Paris CDG, Venice Treviso. In Morocco, the airline operates at Tangier, Fez, Nador and Oujda. |
| Fleet | 4 A320s |
| Launch date | 2009 |
| | |
| --- | --- |
| Ownership | Air Arabia Group (40%), Travco Group (50%), private interests (10%) |
| Destinations | |
| Fleet | 2 A320s |
| Launch date | Jun-2010 |
| | |
| --- | --- |
| Ownership | Air Arabia Group (50%), Tantash Group (50%) |
| Destinations | Not yet announced |
| Fleet | Not yet announced |
| Launch date | Jun-2011 |
Air Arabia and its joint venture airlines have been immediately impacted by the unrest. But paradoxically, as the instability subsides, the carrier might actually be a beneficiary if other airlines withdraw.
Typically, following a crisis, it has been the LCCs which lead the return to the market, offering very low lead in fares and helping maintain the tourist flows. Air Arabia Egypt's affiliation with a major travel group will place it well in this respect.
This report looks at the three countries currently affected by unrest. Others may follow. According to CAPA's calculations, Egypt accounts for 0.8% of global aviation, while Tunisia accounts for 0.3%. Yemen, also the site of recent protests, accounts for just 0.1%.
Egyptians have a low propensity to travel, at just 0.2 flights per 1,000 population. But it is the fourth busiest market of the countries surveyed, with some 31 million seats operating to/from the country in 2010, of which 86% were international, reflecting the critical role of tourism to the national economy.
Algerians travel more than Egyptians, with 0.3 flights per 1,000 population, but it ranked 13th in terms of market size (9.6 million seats in 2010), due to its smaller tourism sector.
Propensity for travel (Flights per 1,000 population)
The 'haves' and 'have-nots' and a "new era" of democracy?
The Gulf states of Qatar, Kuwait, the UAE and Bahrain enjoy high average incomes and low unemployment. A second tier, including Oman, Saudi Arabia and Turkey are enjoying increasing prosperity as economic reform programs continue.
In the lower tier of nations, where incomes are below USD10,000 p/a and unemployment rates are approaching 10% or higher, concerns about the slow pace of economic progress has reached boiling point. (Jordan has enacted wide-ranging economic reforms and is, by all accounts, enjoying social stability).
Bashar Assad, the President of Syria (widely seen as another potential site for political demonstrations), told the Wall Street Journal on 31-Jan-2011 that the protests in Tunisia, Egypt and Yemen spell the beginning of a "new era" in the Middle East in which rulers will have to enact democratic reforms.
Trouble spots: Unemployment rate vs GDP per capita (size of bubble)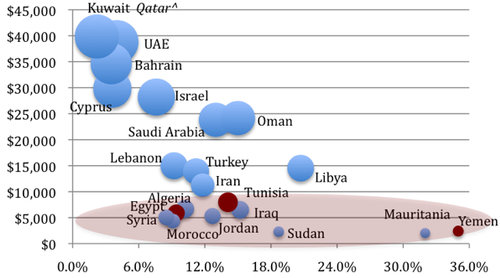 The region is highly strategic from a global political and economic standpoint. A CAPA sample of 24 key economies across the Middle East/North African region reveals a combined population approaching 500 million, combined GDP of USD5 trillion (placing it fourth behind the US, China and Japan) and GDP per capita of some USD17,100 – although this is far from evenly distributed.
The region is also a major producer and key transportation nexus for the petroleum industry. Oil prices have risen around 5% since the crisis began and touched USD100 per barrel in London on 31-Jan-2011.
The International Energy Agency (IEA) issued a statement on the same day urging oil producers to be "sensitive to market signals and exercise flexibility in ensuring ample and affordable supplies." The IEA added, "Egyptian oil and gas production facilities do not appear to be at risk, as they are far from population centres. While disruption to the Suez passage through the canal and pipeline could have an important impact on oil and gas markets, it does not currently appear likely."
But there is clearly sensitivity to any shift away from the status quo and the airline industry across the world will be immediately – and perhaps only temporarily - affected by these forces.
– A fragmented market, many carriers lightly affected
Egypt relies heavily on inbound tourism, generating some USD12billion for the economy in 2009, over half of its total exports. 12% of the entire workforce is employed in the tourism sector. Upheaval in this sector will therefore have an immediate effect on the country's trade profile. Importantly too, this tourism expenditure is dispersed around the country. The bulk of traffic operates through Cairo's airports, but much of the recent tourism growth has been stimulated as Egypt opened up other gateways to low cost airlines and others (while continuing to protect EgyptAir at its hub).
Egyptair is the biggest international carrier in the country, accounting for 37% of capacity to/from the nation's fragmented international aviation market. In total, 79 carriers serve Egypt, meaning many airlines will be touched by this crisis. For the majority however, the impact will be relatively light. Those less affected will most likely simply redeploy aircraft onto other routes. (See DATA APPENDIX for airlines operating to the main airports. More detail is available at https://centreforaviation.com/data/profiles/airports/
Egypt's leading airports' passenger traffic: 2008 vs 2009
| Rank | Airport | | 2008 | 2009 | % change |
| --- | --- | --- | --- | --- | --- |
| 1 | | International | 11,474,542 | 11,641,903 | 1.5% |
| | CAI | Domestic | 2,797,638 | 2,663,897 | -4.8% |
| | | Transit | 87,849 | 73,042 | 0.2% |
| | | Total | 14,360,029 | 14,378,842 | -16.9% |
| 2 | Sharm El Sheikh | International | 6,708,575 | 6,467,285 | -3.6% |
| | SSH | Domestic | 1,038,847 | 952,182 | -8.3% |
| | | Total | 7,747,422 | 7,419,467 | -4.2% |
| 3 | | International | 6,235,120 | 6,244,651 | 20.0% |
| | HRG | Domestic | 505,897 | 483,640 | -4.4% |
| | | Total | 6,741,017 | 6,728,291 | -0.2% |
| 4 | | International | 1,130,275 | 971,187 | -14.1% |
| | | Domestic | 1,030,187 | 876,014 | -15.0% |
| | | Total | 2,160,462 | 1,847,201 | -14.5% |
| 5 | Aswan | International | 44,324 | 25,613 | -42.2% |
| | ASW | Domestic | 1,062,485 | 838,182 | -21.1% |
| | | Total | 1,106,809 | 863,795 | -22.0% |
| 6 | | International | 1,044,254 | 1,033,286 | -1.1% |
| | | Domestic | 58,243 | 64,619 | 10.9% |
| | | Total | 1,102,497 | 1,097,905 | -0.4% |
| 7 | Assuit | International | 306,263 | 231,513 | -24.4% |
| | ATZ | Domestic | 21,655 | 25,609 | 18.3% |
| | | Total | 327,918 | 257,122 | -21.6% |
| 8 | | International | 186,804 | 369,631 | 97.9% |
| | HBE | Domestic | 794 | 1,523 | 91.8% |
| | | Total | 187,598 | 371,154 | 97.8% |
| | TOTAL | | 33,733,752 | 32,963,777 | -2.3% |
Saudi Arabian Airlines is the next most exposed to the Egyptian market after the national carrier, with a 6% capacity share, followed by the UK's Thomson Airways (4%) and Russia's Transaero (3%). Air Arabia Egypt, whose parent's Air Arabia's share price has been slashed by almost 10% since the onset of the crisis, accounts for 2% of the Egyptian market.
Some 72 carriers share the remaining 46% of the market.
Egypt international capacity (seats) share (%) by carrier:
Week commencing 31-Jan-2011
Saudi Arabia is the biggest single market linked to Egypt, accounting for approximately 15% of total international seats, followed by the UK (11%) and the UAE (just under 9%). Much of the European and UK traffic is inbound tourist-related, while the Middle East contains a sizeable element of migrant workers.
Egypt international capacity share by country: Top 15
It is to be expected that European inbound tourism will be badly disrupted in the short term (which is also the high season). EgyptAir will inevitably be most affected, as tourism drops and as business travel is cut back. The carrier has been undergoing a substantial turnaround and recently joined the Star Alliance. It will undoubtedly gain some support from its alliance partners, but the impact will be significant and ongoing for the immediate future.
Tunisia enjoyed tourism revenues of just under USD3 billion in 2009, from total exports of around USD16 billion.
Tunisair has a more significant hold on the local market than Egyptair, accounting for almost half of the weekly seats to/from the country. Air France has a large exposure, accounting for 11% of total capacity, while Libyan Airlines has a 5% share.
Tunisia international capacity (seats) share (%) by carrier:
Week commencing 31-Jan-2011
France is by far the largest source market, accounting for more than a third of total weekly seats, followed by Syria and Italy, according to OAG.
Tunisia international capacity share by country: Top 15
Here again, flag carrier Tunis Air will be the most badly hit by instability, although the carrier will attract business if other main carriers withdraw.
- Aviation dominated by flag carrier
Flag carrier Yemenia controls the small Yemen market, holding a 54% of total weekly international capacity (rising to 59% if its regional unit Felix Airways is included). Saudi Arabian Airlines (8%), Emirates (7%) and Egyptair (7%) are also prominent.
Yemen international capacity (seats) share (%) by carrier: Week commencing 31-Jan-2011
Saudi Arabian destinations account for a quarter of all weekly seats, followed by the UAE and Egypt.
Yemen international capacity share by country: Top 15
Halo effect on surrounding countries, but overall outlook remains bright
While it is 'business as usual' at the Middle East's major aviation hubs, there is a risk that rising social unrest could have a short-term impact on overall travel to/from/via the region, as foreign travellers shy away.
Air travel demand boomed in 2010, although international passenger numbers increased by just 2.8% on routes to/from/within the 'Arab world' in Nov-2010, registering its slowest growth in at least 12 months off the previous year's strong base, according to the Arab Air Carriers Organisation (AACO).
The association noted the highest growth was with mid-Asia, adding that Asian markets constituted 29.3% of total available seats to/from the Arab world in Nov-2010. AACO stated, "the importance of the European market to the Arab aviation industry is on the rise", noting that the European markets led total available seats in the Arab air transport market in November, constituting 32.8% of total available seats.
Monthly international passenger numbers growth (year-on-year)
to/from/within the Arab world: Dec-2009 to Nov-2010*
The UAE is the largest market of those countries surveyed by CAPA (some 86 million seats in 2010), thanks to the aggressive growth of Emirates, Etihad and Air Arabia. Turkey was second largest (around 67 million seats), and is growing rapidly.
See related report: Aircraft deliveries to accelerate in 2011. Led by Ryanair, Air China and Turkish Airlines
Saudi Arabia (47 million seats) ranks third, followed by Egypt and Qatar rounds out the Top 5. There are 11 second-tier nations with 10-25 million seats per annum, including Jordan, Tunisia, Lebanon, Kuwait, Bahrain and Iran.
Total capacity (seats, mill) by country: 2010
Several of these second tier aviation markets offer considerable growth potential. The brightest of these include Qatar, with a per capita GDP of some USD85,000, Kuwait and the UAE, although all of these have small home populations of less than 5 million inhabitants.
Selected countries' populations (mill, bubble size – bottom axis) by pop. density
(per sq km, left axis)
The big population markets include Egypt (77.5 million), Iran (71 million) Turkey (74 million), Sudan (40 million), Morocco (34 million) and Algeria (33 million). But at least three of these countries are undergoing significant social upheaval, with Southern Sudan also voting for independence last month.
Development will therefore be patchy, with pockets of strong demand growth, where economic reform and social stability are present. For the poorer countries in the region, the coming months could be a painful period. But if the transition processes are relatively peaceful, the accompanying political and economic reforms could unleash a new era of growth and investment in the aviation sectors of those countries over the medium term.
Data Appendix
Selected Middle East and North African countries' key demographic/aviation facts
Country

Capital

Pop.

Mill

Density

GDP (total $ bill)

Per capita

Government

Air Capacity* 2010, mill seats

Propensity to travel

Prop/n of Global aviation

Dom

Intl
Total
Flights/
1,000 pop



33.3

14

233.1

$6,698

Semi-presidential republic

2.2

7.4

9.6

0.3

0.3%

Manama

0.7

987

27.0

$34,605

Constitutional monarchy

n/a

n/a

15.4

9.0

0.4%

Nicosia

0.8

90

22.7

$29,830

Presidential republic

0.2

10.3

10.5

7.0

0.3%

0.5

34

1.9

$2,392

Parliamentary republic

n/a

n/a

0.6

0.7

0.0%

77.5

74

442.6

$5,898

Semi-presidential republic

4.3

26.7

31.0

0.2

0.8%

71.2

42

819.8

$11,250

Islamic republic

n/a

n/a

12.3

0.3

0.3%

31.0

71

202.3

$6,500

Parliamentary republic

n/a

n/a

n/a

0.0

<0.1%

Jerusalem

7.5

290

200.6

$28,206

Parliamentary democracy

0.9

13.1

14.0

1.0

0.4%

6.4

58

32.1

$5,314

Constitutional monarchy

n/a

n/a

8.9

0.8

0.2%

Kuwait City

3.1

119

137.2

$39,849

Constitutional monarchy

n/a

n/a

14.0

2.0

0.4%

4.2

354

58.6

$14,988

Republic

n/a

n/a

9.4

1.0

0.3%

Tripoli

6.0

3

90.3

$14,533

Jamahiriya

1.2

5.3

6.5

0.7

0.2%

3.3

70

6.2

$2,052

Military junta

n/a

n/a

n/a

0.1

<0.1%

33.8

70

136.7

$4,349

Constitutional monarchy

1.8

19.1

20.9

0.4

0.6%

3.2

13

66.9

$24,153

Absolute monarchy

n/a

n/a

10.1

2.0

0.3%

Doha

0.8

69

94.2

$85,867

Constitutional monarchy

n/a

n/a

24.0

6.0

0.6%

23.5

12

593.4

$23,834

Absolute monarchy

17.1

29.7

46.8

1.0

1.3%

Mogadishu

9.6

13

5.5

$600

Semi-presidential republic

n/a

n/a

n/a

0.1

<0.1%

39.4

14

87.9

$2,305

Presidential republic

n/a

n/a

4.1

0.1

0.1%

22.5

93

105.2

$5,043

Presidential republic

n/a

n/a

5.7

0.2

0.2%

10.1

62

82.2

$7,962

Semi-presidential republic

0.4

8.6

9

0.5

0.2%

73.9

91

1,028.0

$13,920

Parliamentary democracy

20.0

46.9

66.9

0.7

1.8%

5.4

30

185.0

$38,830

Federal Constitutional monarchy

0.2

85.7

85.9

7.0

2.3%

Sanaá

18.7

35

55.4

$2,412

Semi-presidential republic

n/a

n/a

n/a

0.1

<0.1%
The region's leading airlines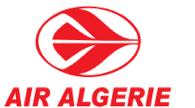 Airline

Base

Establishment

Alliance

Air Algerie

1953

Unaligned

Air Algerie's Fleet (at 31-Jan-2011)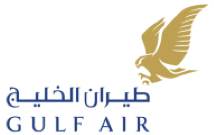 Airline

Base

Establishment

Alliance

1950

Unaligned

Gulf Air's Fleet (at 31-Jan-2011)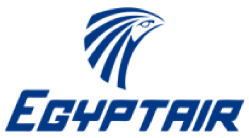 Airline

Base

Establishment

Alliance

1932

Star

Fleet (at 31-Jan-2011)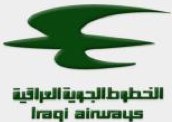 Airline

Base

Establishment

Alliance

1945

Unaligned

Iraqi Airways' Fleet (at 31-Jan-2011)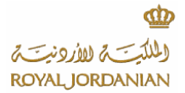 Airline

Base

Establishment

Alliance

1963

Royal Jordanian's Fleet (at 31-Jan-2011)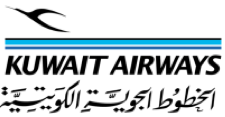 Airline

Base

Establishment

Alliance

1954

Unaligned

Kuwait Airways' Fleet (at 31-Jan-2011)
Airline

Base

Establishment

Alliance

2005

Unaligned

Jazeera Airways' Fleet (at 31-Jan-2011)


Airline

Base

Establishment

Alliance

Tripoli

2001

Unaligned

Afriqiyah Airways' Fleet (at 31-Jan-2011)
Airline

Base

Establishment

Alliance

Tripoli

1964

Unaligned

Libyan Airlines Fleet (at 31-Jan-2011)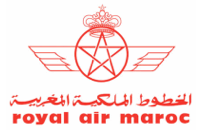 Airline

Base

Establishment

Alliance

1957

Unaligned

Royal Air Maroc's Fleet (at 31-Jan-2011)

Airline

Base

Establishment

Alliance

1993

Unaligned

Oman Air's Fleet (at 31-Jan-2011)

Airline

Base

Establishment

Alliance

Doha

1995

Unaligned

Qatar Airways' Fleet (at 31-Jan-2011)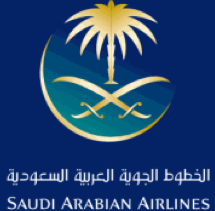 Airline

Base

Establishment

Alliance

1946

Unaligned

Sudan Airways' Fleet (at 31-Jan-2011)


Airline

Base

Establishment

Alliance

1948

Unaligned

Tunis Air's Fleet (at 31-Jan-2011)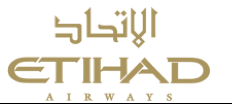 Airline

Base

Establishment

Alliance

2003

Unaligned

Etihad Airways' Fleet (at 31-Jan-2011)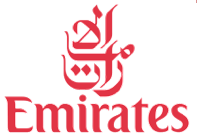 Airline

Base

Establishment

Alliance

1985

Unaligned

Emirates Fleet (at 31-Jan-2011)
Airline

Base

Establishment

Alliance

FlyDubai

2008

Unaligned

FlyDubai's Fleet (at 31-Jan-2011)

Airline

Base

Establishment

Alliance

2003

Unaligned

Air Arabia's Fleet (at 31-Jan-2011)

Airline

Base

Establishment

Alliance

1962

Unaligned

Yemen Airways' Fleet (at 31-Jan-2011)
Airlines Serving Main Egyptian Airports
Airlines serving Cairo
Aegean Airlines, Aeroflot Russian Airlines, Afriqiyah Airways, Air Algerie, Air Berlin, Air China, Air France, Air Sinai, Alitalia, Almasria Universal Airlines, AMC Airlines, Asiana Airlines, Austrian Airlines, bmi, British Airways, Brussels Airlines, Buraq Air, Corendon Airlines, Cyprus Airways, Czech Airlines, Delta Air Lines, EgyptAir, El Al, Emirates, Ethiopian Airlines, Etihad Airways, Gulf Air, Iberia, Iraqi Airways, Jetairfly, Kabo Air, Kenya Airways, KLM, Korean Air, Kuwait Airways, Libyan Airlines, Lufthansa, Malaysia Airlines, Meridiana Fly, Middle East Airlines, Nasair, Olympic Air, Oman Air, Qatar Airways, Royal Air Maroc, Royal Jordanian, SAS Scandinavian Airlines, Saudi Arabian Airlines, Singapore Airlines, South African Airways, Spanair, Sudan Airways, Swiss, Syrian Arab Airlines, TAP Portugal, TAROM, Thai Airways International, Tunisair, Turkish Airlines, United Airlines, Wataniya Airways, Yemen Airways
Airlines serving Luxor*
Air Arabia, Air Berlin, AMC Airlines, Austrian Airlines, Belair Airlines, bmi British Midland, Egyptair, flydubai, Jazeera Airways, Jetairfly, Kuwait Airways, Monarch, Qatar Airways, Spanair, Thomson Airways, transavia.com
Airlines serving Sharm El Sheikh*
Aeroflot Russian Airlines, Almasria Universal Airlines, Austrian Airlines, Belair Airlines, bmi British Midland, British Airways, Condor Flugdienst, Donavia, easyJet, Edelweiss Air, EgyptAir, Jazeera Airways, Jet2.com, Jetairfly, Kuwait Airways, Meridiana Fly, Monarch Charter, Nas Air, Royal Jordanian, Saudi Arabian Airlines, SmartLynx Airlines, Swiss, Thomas Cook Airlines, Thomson Airways, Transaero Airlines, Transavia.com, TUIfly, Ural Airlines, Wataniya Airways
Airlines serving Alexandria-Borg El Arab*
Egyptair, Jazeera Airways, Nas Air, Sama, Saudi Arabian Airlines, Turkish Airlines, Wataniya Airways
Airlines serving Alexandria-El Nouzha*
Air Arabia, Air Arabia Egypt, Almasria Universal Airlines, Bahrain Air, bmi, Buraq Air, Egyptair, Etihad Airways, Flydubai, Gulf Air, Kuwait Airways, Libyan Airlines, Qatar Airways, Royal Jordanian, Saudi Arabian Airlines