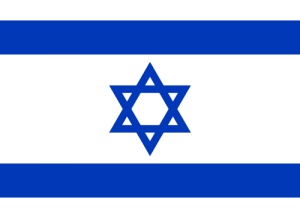 About
The aviation industry within Israel is comprised of a few main carriers. El Al is Israel's national flag carrier operating international services from its main hub at Ben Gurion International Airport in Tel Aviv, which is the main international gateway to Israel. Ben Gurion International is also used by Sun d'Or International Airlines as its main hub. Domestic and regional services ex Tel Aviv are operated out of Sde Dov airport, which is the main hub for Arkia Israel Airlines, Ayit Aviation and Tourism, Israir Airlines and Tamir Airways. Outside of Tel Aviv, Chim-Nir Aviation is an airline based at Herzliya Airport.
The Security Department of the Israeli Ministry of Transport operates the Aviation Security Operations Center (ASOC) to control the security procedures for the arrival of aircraft into and through Israeli airspace. The Civil Aviation Authority of Israel is the regulator for the civil aviation sector responsible for promoting aviation safety, development, maximising the level of aviation transport services, safeguarding Israel's air carriers; minimalising environmental impact; and implementing government policy concerning civil aviation.
To have full CAPA Profile access you need a CAPA Membership
Our suite of profiles covers:
Your portal for aviation data
CAPA Profiles contain the most up to date news and analysis plus a comprehensive range of timely and reliable data including schedules, capacity share (passenger and cargo), fleet summary, traffic results (monthly and annual), financial results and more. Access Profiles for the latest statistics and insights on airlines, airports, suppliers, countries and regions.
I didn't realise all this traffic data was here. The data is much more up-to-date than the other results we usually use - I'll be using this from now on.

- Air Services Development Manager, Airport Member.