United States of America
Country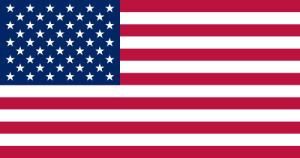 About
Air Travel is frequently the most practical method of covering the large distances between cities in the USA. The domestic air system is extensive, with dozens of competing airlines, hundreds of airports and thousands of flights daily. The US is the world's largest aviation market. Domestic airlines have mostly rebounded since September 11. Delta (now merged with Northwest), United (merged with Continental) and US Airways (merged with American) have each entered and emerged from bankruptcy still flying, though mergers and downsizing have had an impact on the travel experience. The US has three major international airlines that function in a similar manner and size as a national carrier; American Airlines, United-Continental Airlines Holdings and Delta Air Lines. The expansion of LCCs such as Southwest Airlines, Virgin America and JetBlue has increased competition and lowered prices domestically and in some cross-border markets.
The Federal Aviation Administration (FAA) is an agency of the United States Department of Transportation with authority to regulate and oversee all aspects of civil aviation in the US. The Transportation Security Administration (TSA) is the government agency responsible for security in all modes of transportation and is solely responsible for carrying out screening of passengers and their baggage (both checked and carry-on) at 450 airports across the US.
To have full CAPA Profile access you need a CAPA Membership
Our suite of profiles covers:
Your portal for aviation data
CAPA Profiles contain the most up to date news and analysis plus a comprehensive range of timely and reliable data including schedules, capacity share (passenger and cargo), fleet summary, traffic results (monthly and annual), financial results and more. Access Profiles for the latest statistics and insights on airlines, airports, suppliers, countries and regions.
I didn't realise all this traffic data was here. The data is much more up-to-date than the other results we usually use - I'll be using this from now on.

- Air Services Development Manager, Airport Member.