Region: Europe : Eastern/Central Europe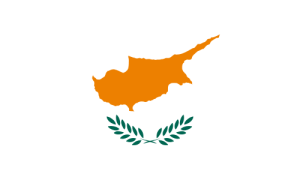 About
Cobalt Air and Tus Airways are two Cypriot airlines based at Larnaca International Airport, the main international gateway for Cyprus. The two carriers, established in 2016, are competing for the regional market following the collapse of Cyprus Airways. The state-owned carrier served as the national airline for over 60 years, but ceased operations on 09-Jan-2015 due to financial difficulties. The dissolution led to a competitive period where international carriers such as Aegean Airlines, Pegasus Airlines and Ryanair expanded on routes previously served by Cyprus Airways. Charlie Airlines, another Cypriot start-up, secured the trademark and branding rights to the Cyprus Airways logo.
Air Navigation service and safety is provided by EUROCONTROL whilst the Department of Civil Aviation is the regulatory body.
To have full CAPA Profile access you need a CAPA Membership
Our suite of profiles covers:
Your portal for aviation data
CAPA Profiles contain the most up to date news and analysis plus a comprehensive range of timely and reliable data including schedules, capacity share (passenger and cargo), fleet summary, traffic results (monthly and annual), financial results and more. Access Profiles for the latest statistics and insights on airlines, airports, suppliers, countries and regions.
I didn't realise all this traffic data was here. The data is much more up-to-date than the other results we usually use - I'll be using this from now on.

- Air Services Development Manager, Airport Member.