Region: Africa : North Africa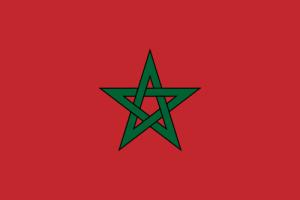 About
Morocco is a North African country occupying the north-west coast of the African Continent. Morocco's borders the Atlantic Ocean to the west, the Mediterranean to the north, and borders Algeria and Mauritania. Morocco's territory includes the disputed Western Sahara, which remains under Moroccan control. Aviation activity in the country is concentrated around the major cities of Casablanca, Rabat and Fez. National carrier Royal Air Maroc is the country's largest carrier and has its largest base at Mohammed V International Airport. LCCs Altas Blue, Jet4you and Air Arabia Maroc are also major carriers in Morocco.
Aviation in the country has been closely aligned with movements in the EU after the Euro-Mediterranean Air Transport Agreement. This agreement is an extensive alignment of aviation legislation with key parts of the European Community rules and regulations, including those on safety, economic regulation and in particular competition laws, air traffic management and consumer protection. It is aimed at progressively opening up market access between Morocco and the EU.
To have full CAPA Profile access you need a CAPA Membership
Our suite of profiles covers:
Your portal for aviation data
CAPA Profiles contain the most up to date news and analysis plus a comprehensive range of timely and reliable data including schedules, capacity share (passenger and cargo), fleet summary, traffic results (monthly and annual), financial results and more. Access Profiles for the latest statistics and insights on airlines, airports, suppliers, countries and regions.
I didn't realise all this traffic data was here. The data is much more up-to-date than the other results we usually use - I'll be using this from now on.

- Air Services Development Manager, Airport Member.