Region: Europe : Western Europe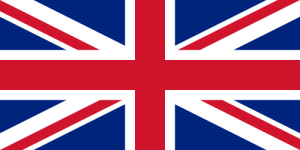 About
The United Kingdom of Great Britain and Northern Island spans an archipelago including Great Britain, the northeastern part of the island of Ireland, and many small islands. Aviation is a major UK industry, carrying over 180 million passengers a year and over 2.1 million tonnes of freight. England's domestic airlines include British Airways (the nation's flag carrier), Virgin Atlantic, BMI Regional, Flybe, EasyJet and Ryanair. The British capital, London is a global transport hub. In recent years, the massive growth of LCCs has increased the number of routes and reduced the fares between the UK and continental Europe. London's main airports for international flights are Heathrow and Gatwick. Luton and Stansted airports deal largely with charter and budget European flights, and London City Airport specialises in business flights.
The Civil Aviation Authority is the UK's independent specialist aviation regulator. Its activities include economic regulation, airspace policy, safety regulation and consumer protection. Unlike many countries, there is no direct Government funding of the CAA - its costs are met entirely from charges levied on those whom it regulates. Under the EU's Single European Sky initiative the design, management and regulation of airspace will be coordinated throughout the European Union with the aim of using air traffic management that is more closely based on desired flight patterns leading to greater safety, efficiency and capacity.
To have full CAPA Profile access you need a CAPA Membership
Our suite of profiles covers:
Your portal for aviation data
CAPA Profiles contain the most up to date news and analysis plus a comprehensive range of timely and reliable data including schedules, capacity share (passenger and cargo), fleet summary, traffic results (monthly and annual), financial results and more. Access Profiles for the latest statistics and insights on airlines, airports, suppliers, countries and regions.
I didn't realise all this traffic data was here. The data is much more up-to-date than the other results we usually use - I'll be using this from now on.

- Air Services Development Manager, Airport Member.