Region: Asia : North East Asia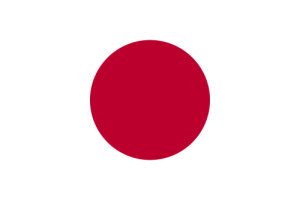 About
As an archipelago, flying is an efficient way to travel from the main islands to the many small islands around Japan. Hence Tokyo-Sapporo is one of the world's busiest routes. Aviation within Japan is comprised of two large groups, the JAL Group and ANA Group, each operating an extensive network. There is a range of smaller airlines which mainly compete on the busiest business routes, however more recent entrants such as fast growing Skymark Airlines (LCC) offer extensive networks. The JAL Group consists of JAL Domestic and JAL International, several smaller airlines such as Japan Transocean Air and Ryukyu Air Commuter. The ANA Group consists of All Nippon Airways and Air Nippon.
In 2012, no less than three new low cost airlines have been established as subsidiaries of JAL and ANA: JAL's Jetstar Japan, jointly with Australia's Jetstar; ANA's Peach (minority held with Hong Kong interests involved) and AirAsia Japan, jointly wtih AirAsia. These will reshape the country's domestic and short haul international markets, operating with unit costs around half of those of their part parents.
The main international airport is Tokyo Narita (New Tokyo International Airport) while Tokyo Haneda Airport is the capital's Tokyo's original international airport that now mainly services domestic (but after opening a fourth runway in late Oct-2010 dramatically increased international slots). Osaka's Kansai International Airport and Nagoya's, Central Japan International Airport Centrair or Chubu Airport are also very busy international airports.
Japan has concluded bilateral agreements on international air services with over 50 countries and regions.
To have full CAPA Profile access you need a CAPA Membership
Our suite of profiles covers:
Your portal for aviation data
CAPA Profiles contain the most up to date news and analysis plus a comprehensive range of timely and reliable data including schedules, capacity share (passenger and cargo), fleet summary, traffic results (monthly and annual), financial results and more. Access Profiles for the latest statistics and insights on airlines, airports, suppliers, countries and regions.
I didn't realise all this traffic data was here. The data is much more up-to-date than the other results we usually use - I'll be using this from now on.

- Air Services Development Manager, Airport Member.