United Arab Emirates
Country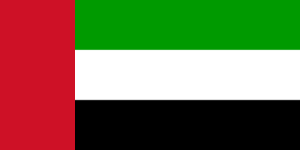 About
The United Arab Emirates is a federation of seven emirates, with Abu Dhabi as the capital hosting the seat of the President of the UAE and the federal cabinet. Dubai is perhaps the most well known of the emirates, with the largest population and has recently attracted world attention through many innovative large construction projects and sports events. The UAE possesses one of the most developed economies in the Middle East, built on its significant oil reserves, most of which are contained in Abu Dhabi. The two major airlines in the UAE are Etihad Airways and Emirates Airline, expanding rapidly utilising the 'sixth freedom' hub model to develop global networks. Etihad is the government owned national airline of the UAE operating an extensive network from its hub and base at Abu Dhabi International Airport. Government owned Emirates Airline is the largest major carrier in the Middle East and the national airline of Dubai. The Dubai government also owns flydubai, an LCC established in 2009. Air Arabia, an LCC based in the emirate of Sharjah, is pursuing cross-border JVs to establish bases in Morocco, Egypt and Jordan.
To have full CAPA Profile access you need a CAPA Membership
Our suite of profiles covers:
Your portal for aviation data
CAPA Profiles contain the most up to date news and analysis plus a comprehensive range of timely and reliable data including schedules, capacity share (passenger and cargo), fleet summary, traffic results (monthly and annual), financial results and more. Access Profiles for the latest statistics and insights on airlines, airports, suppliers, countries and regions.
I didn't realise all this traffic data was here. The data is much more up-to-date than the other results we usually use - I'll be using this from now on.

- Air Services Development Manager, Airport Member.