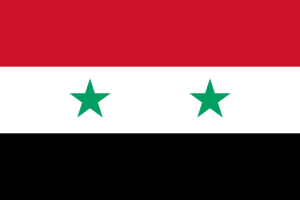 About
Syria, also known as the Syrian Arab Republic, is a country at the eastern end of the Mediterranean Sea, bordering Turkey and Iraq for the most part. It has three international airports - Damascus International Airport, Aleppo International Airport and Bassel Al-Assad International Airport, which serve as hubs for Syrian Air and are also served by a variety of foreign carriers, including Air Arabia, Nas Air and Royal Jordanian. Syrian Arab Airlines (d/b/a Syrian Airlines) is the flag carrier, operating scheduled international services to over 40 destinations in Asia, Europe and North Africa, as well as domestic services. Its main base is Damascus International Airport. Syria also has a private airline – Cham Wings Airlines, which was established by Syrian businessman Issam Shammout. FlyDamas entered the market as the third Syrian carrier, operating scheduled passenger services from Damascus. The Directorate General of Civil Aviation – Syria is the state regulatory and administrative body for the aviation industry in the country.
To have full CAPA Profile access you need a CAPA Membership
Our suite of profiles covers:
Your portal for aviation data
CAPA Profiles contain the most up to date news and analysis plus a comprehensive range of timely and reliable data including schedules, capacity share (passenger and cargo), fleet summary, traffic results (monthly and annual), financial results and more. Access Profiles for the latest statistics and insights on airlines, airports, suppliers, countries and regions.
I didn't realise all this traffic data was here. The data is much more up-to-date than the other results we usually use - I'll be using this from now on.

- Air Services Development Manager, Airport Member.