New Airline Leader report examines the Asian aviation revolution
Analysis
A report in the latest edition of Airline Leader, CAPA's monthly strategy journal for CEOs, provides a comprehensive analysis of the fast-growing Asian aviation market. The report identifies three unique innovations originating from the region:
Independent cross-border joint venture LCCs, as a response to the restrictions of bilateral agreements, allowing for the creation of regional, multilateral brands;
Successful low-cost subsidiaries of full service airlines and the resulting use of multiple brands;
Economically sustainable long-haul low-cost operations, in particular Jetstar and AirAsia X, soon to be joined by a Singapore Airlines subsidiary.
According to the report, at least 13 full service airlines have branded low-cost subsidiaries, operating or planned in the region. Meanwhile, three LCCs, AirAsia, Jetstar and Tiger Airways, have already established or are planning JV airlines outside their home countries. For example, Malaysia's AirAsia has jointly branded subsidiaries in Thailand and Indonesia, has plans for further expansion in the Philippines and Vietnam, and most recently announced a JV with ANA In Japan. Jetstar also recently announced a JV in Japan with Japan Airlines and Mitsubishi, adding to its list of affiliates in Singapore and Vietnam.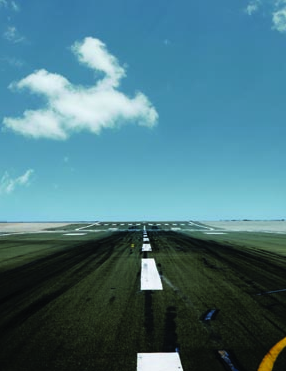 LCC capacity share of the Asian market is currently close to 20%, low compared with the levels seen in Europe and North America. But the report states the overall Asian market is growing faster than other regions, at a rate of 10% per annum, and is expected to reach 900 million passengers, excluding China, by 2020. As LCCs continue to increase their share of this market by about 2 percentage points per annum, they are poised to grow at an annual rate of 20%.
The spread of low-cost airlines – whether through cross-border joint ventures or subsidiaries – has the effect of liberalising the market, as well as placing competitive pressure on the feeder spokes of Asian flag carriers' long-haul routes.
Launching low-cost, or lower cost, subsidiary brands allow full service carriers to combat this growing LCC competition and meet the needs of Asia's increasingly price sensitive passenger market profile. "Any carrier wanting to participate actively in the region's growth has had to find a model which allows it to operate sustainably with this new cross-section of highly price sensitive consumer. For high quality full service airlines this created a challenge," says the report.
First pioneered in the region by Qantas and since adopted with varying levels of success by Malaysia Airlines (MAS), Garuda, Thai Airways and Singapore Airlines (SIA), full service carriers' subsidiary brands present new avenues for growth without cannibalising the existing premium brand. The report closely examines the rationale behind Qantas' Jetstar, MAS' regional subsidiary Firefly, Garuda's Citilink unit, Thai's new four-brand strategy and SIA's impending long-haul low-cost subsidiary, while charting the course of their current (and future) development.
According to the report, the dual-brand strategy is still in the early stages of its evolution, making it difficult to conclude whether the model is sustainable in the long term or to predict exactly how it will take shape. But with LCC market penetration relatively low, and with flag carriers determined to fight LCC competition, there is a "seemingly unavoidable imperative" to adopt the low-cost sub-brand model.
The report can be viewed in full at the Airline Leader website.