Region: Asia : South East Asia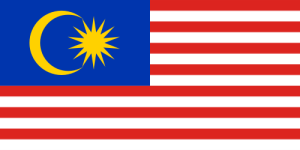 About
Boasting one of the finest transportation networks in Asia, Malaysia has five world-class international airports. The Malaysian government is heavily involved in the domestic aviation sector and is the owner-operator of the nation's flagship carrier, Malaysia Airlines (IATA: MH), which operates domestic and international services. Two subsidiaries of MH, Firefly and MASwings, operate domestic and regional flights. The Department of Civil Aviation Malaysia is the government agency responsible for providing Air Traffic Services, enforcing airport standards, planning and supervising the development of Air Traffic Control Systems and airport facilities. Malaysia Airports Holdings is the publicly listed company responsible for the development, management, operation and maintenance of most of Malaysia's airports, including all international gateways.
In an effort to diversify the economy and make Malaysia's economy less dependent on exports the government has pushed to increase tourism in Malaysia with the aim of making the tourism industry a prime contributor to the socio-economic development of the nation.
To have full CAPA Profile access you need a CAPA Membership
Our suite of profiles covers:
Your portal for aviation data
CAPA Profiles contain the most up to date news and analysis plus a comprehensive range of timely and reliable data including schedules, capacity share (passenger and cargo), fleet summary, traffic results (monthly and annual), financial results and more. Access Profiles for the latest statistics and insights on airlines, airports, suppliers, countries and regions.
I didn't realise all this traffic data was here. The data is much more up-to-date than the other results we usually use - I'll be using this from now on.

- Air Services Development Manager, Airport Member.