Region: Asia : South East Asia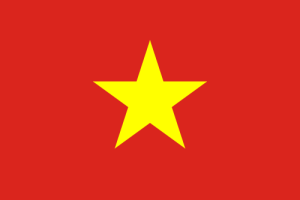 About
Vietnam is a country on the rise. Its economy has experienced years of growth and reports suggest that it will become the fastest growing emerging economy in the near future. The government and private enterprise have realised the key role that aviation will play in the economic development of the country and moves are already underway for innovative partnerships between the state and private companies to develop Vietnam's aviation infrastructure with the view to becoming a regional hub for both passenger and cargo services. Alongside this development, the state has moved to significantly deregulate aviation with the monopoly once enjoyed by Vietnam Airlines now open to competition from new domestic carrier Jetstar Pacific and other regional LCCs Jetstar Asia, Tigerair and AirAsia. The state owned Vietnam Airlines is ambitious and has its sights set on becoming a major force on the global aviation stage. Vietnam Airlines operates an extensive route network from its hubs at Noi Bai International Airport and Tan Son Nhat International Airport.
To have full CAPA Profile access you need a CAPA Membership
Our suite of profiles covers:
Your portal for aviation data
CAPA Profiles contain the most up to date news and analysis plus a comprehensive range of timely and reliable data including schedules, capacity share (passenger and cargo), fleet summary, traffic results (monthly and annual), financial results and more. Access Profiles for the latest statistics and insights on airlines, airports, suppliers, countries and regions.
I didn't realise all this traffic data was here. The data is much more up-to-date than the other results we usually use - I'll be using this from now on.

- Air Services Development Manager, Airport Member.