Region: Asia : South East Asia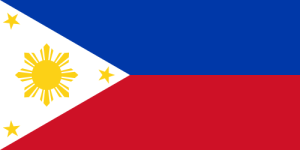 About
The Republic of the Philippines is an archipelago comprised of 7,107 islands and is favourably located in Southeast Asia's main trade flows. Air travel is necessitated by the country's many islands spread over a large area. Domestic air travel in the Philippines is convenient and relatively cheap. A host of new domestic carriers have entered the market to bring down prices. The Civil Aviation Authority of the Philippines is charged with providing a safe, reliable and efficient air transport system as well as developing and regulating the technical, operational, safety and security aspects of civil aviation.
Philippine Airlines is the national carrier of The Philippines, with hubs at Manila Ninoy Aquino International Airport and Mactan–Cebu International Airport. The airline operates a network of services within The Philippines as well throughout Asia, North America, Australia and the Pacific. Other major airlines include: PAL Express, Cebu Pacific and Philippines AirAsia.
To have full CAPA Profile access you need a CAPA Membership
Our suite of profiles covers:
Your portal for aviation data
CAPA Profiles contain the most up to date news and analysis plus a comprehensive range of timely and reliable data including schedules, capacity share (passenger and cargo), fleet summary, traffic results (monthly and annual), financial results and more. Access Profiles for the latest statistics and insights on airlines, airports, suppliers, countries and regions.
I didn't realise all this traffic data was here. The data is much more up-to-date than the other results we usually use - I'll be using this from now on.

- Air Services Development Manager, Airport Member.