Emirates to buy manufacturer Airbus. Boeing may also be target. It could be true ...
Analysis
"We decided that we were spending so much time negotiating with Airbus for aircraft purchases that we could save ourselves a lot of wasted time by simply buying the manufacturer."
An Airbus spokesman, confirming the bid from Emirates, said "This is an industry first and just one more example of the sort of consolidation many have been talking about. We're very excited."
Will Toulouse now relocate next to ski park and the Louvre?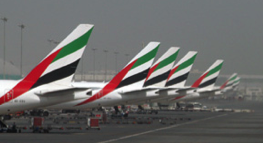 In response to enquiries, Boeing declined to comment, but did confirm that Emirates had a lot of orders with them too. An Eximbank official when contacted suggested that low interest loans might be available if Emirates were to buy the US manufacturer.
Meanwhile, rumours that the other major UAE airline, Etihad, was planning to buy Air Canada could not be confirmed.
A spokesman for Rolls Royce said nothing.
Oil prices to soar to USD300 as fundamentals "just right": analyst

A MAJOR FINANCE HOUSE HAS PREDICTED that oil will reach USD300 a barrel in 2010. Analysts at Fat Bank say they are "confident that the price of a barrel of oil is about to soar beyond USD200 and perhaps even up to USD300".
Senior Analyst Robert (the "t" is silent) Baron, speaking yesterday from Monte Carlo, said: "The fundamentals for this move are just right. First of all, we know there is plenty of speculative money around and, secondly, with Christmas coming on, we need to make sure we get half decent bonuses. In short, the timing is ideal. This is a perfect time to be long in oil."
Rober(t) Baron believes fundamentals are just right to get rich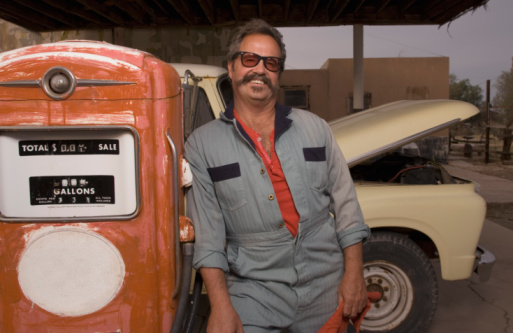 Analysts from other finance houses refused to comment, but cheering could be heard in the background during some telephone calls. Airline officials were reportedly inundating head hunters with emailed CVs.
Alaskan introduces new moose baggage rule as Sarah Palin promotes red blooded tourism
ALASKA AIRLINES IS TO AMEND ITS BAGGAGE RULES, following a high-profile campaign by one-time Republican presidential nominee, Sarah Palin, pressuring airlines to allow the complimentary carriage of one dead moose per adult on flights from Alaska. The new rules exclude moose that are roadkill. To qualify for free carriage, evidence must be produced that the antlered beast was actually shot by an American.
Better dead than red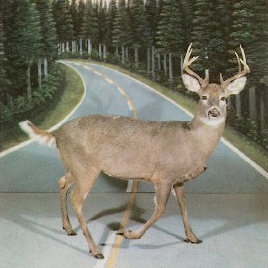 Ms Palin's moose campaign centred on the rights of all Americans to carry hunting rifles to visit Alaska to meet hockey moms and experience "the real America". She said: "If visitors want to take home a little memento of their stay, mooses look just great with lipstick on."
A little lipstick can do wonders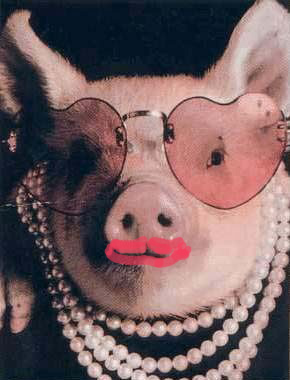 Alaska Airlines has worked with the FAA over the implications of the additional moose weight on operational performance as, following the Palin campaign, the airline is also now required to fly at maximum permissible altitude so passengers can see Russia from all windows on flights from Alaskan points.
- - - - - - -
TSA offers heaven as alternative to full body gropes. Seasonal offer only
THE US TRANSPORTATION SECURITY ADMINISTRATION'S (TSA) IMPLEMENTATION OF NEW FULL-BODY SCANNERS – which show in intimate detail every feature of the traveller's body – has ruffled a few feathers, among other things. If would-be passengers do not want to provide their naked pictures to the world's least-friendly security guards, they also have the option of being comprehensively groped by one or more of of them prior to boarding. Having embarked on the security check, it is not open to travellers to change their minds and decide not to travel; if they do not proceed, they are subject to a USD10,000 fine, as well as the privilege of not flying (for non-US readers, the story so far is actually true). On some US airlines this is considered a serious option.
A walk in the park TSA style

But now, for a limited period only at this time of goodwill, if a traveller does not wish to accept any of these options, he or she may opt to go to TSA heaven. This exclusive and little-known last resort is host to thousands of former travellers with the whitest teeth, the softest skin, the sweetest smelling under-arms, the best clipped fingernails and where liquor and water flow freely. Here, mountains of confiscated toothpaste, lotions and the like nestle side-by-side with rivers of the best cognacs and whiskies and the mineral water flows like, well, water. And, for removing boy scouts from horses' hooves, there are warehouses full to the roof with Swiss Army penknives, nail clippers and knitting needles.
Only the TSA has the key to heaven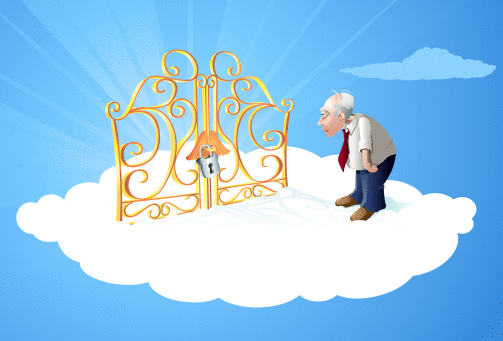 There is one downside to this option, at least for other travellers. On at least one occasion, it has led to departing aircraft being deprived of one or more flight crew, who decided it would be a good time to cash-in and move to the alternative destination. In turn, this has delayed aircraft takeoff, leaving the airline in question exposed to FAA fines and passenger claims for the delay.
A TSA official expressed regret that some travellers were unhappy with the overall procedures, but believed that "they'll get over it". "After all, people have got used to being confined in dark tiny spaces at 35,000 feet for up to 15 hours surrounded by complete strangers. Compared with that, this is just a bit of good-natured fun. And anyway, they can opt not to go to heaven. Lots of people actually enjoy a full body grope - lots say it is the highlight of their trip."
- - - - - - -
European Commission to introduce annual Ash Cloud Day. Snowstorms being considered too
THE EUROPEAN COMMISSION HAS ANNOUNCED plans next month to close European skies for 48 hours as a trial, in case computer modelling produces another ash cloud over the region.
The UK Meteorological Office said "We can produce another model any time the Commission requests." To make the trial more authentic, the Commission will also promulgate a rule requiring airlines to compensate passengers for not flying to any destination of their choice over the 48-hour period. Compensation is also to cover an overnight stay at a five-star hotel of choice, with complimentary dinner and as much expensive wine as passengers can consume.
The US Department of Transportation, when asked, confirmed it would consider a similar trial, but a spokesman for the US Air Line Pilots Association challenged the idea: "In the US we already have a 19th century Past-Gen system which provides a near-similar effect on a daily basis, so we see no need for any such trials."
The EU simulates Extreme Powers at will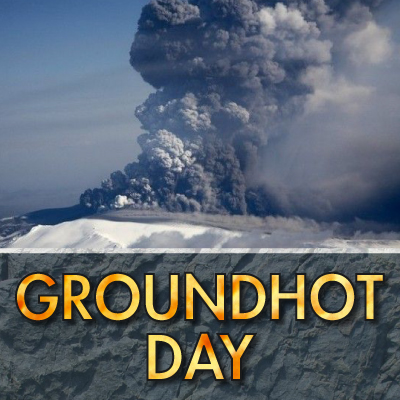 The Commission said it was also considering establishing an annual Euro-Ash Cloud Day (to be officially known as Groundhot Day), following reports that many European residents said it had been "jolly nice and quiet without all those aeroplanes flying around".
For these purposes the EC will redefine a day as lasting for 48 hours so that a complete weekend's silence can be observed. When asked for comment, IATA director general and CEO, Giovanni Bisignani, was, for once, speechless.
Consideration is also being given to introducing regular annual Europe-wide disruption to Christmas travel by reducing temperatures and depositing large amounts of snow across the region, thereby creating ideal conditions for sleigh travel.
Supra-National Authority prefers sleigh travel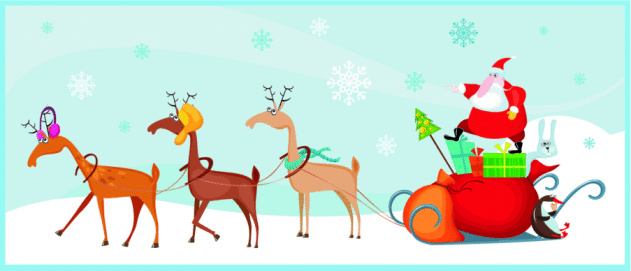 However, an EU official rejected suggestions that it had used its supra-national powers this season. "There is another Supra-National Authority with whom we communicate from time to time as circumstances require. However, on this occasion we felt no need to intervene."
Attempts by reporters to reach The Other Supra-National Authority were met only with further heavy deposits of snow.
- - - - - - -
Spanish air traffic controllers need pay rises to maintain salary differentials
SPAIN'S AIR TRAFFIC CONTROLLERS ARE TO STRIKE AGAIN in support of 30% salary increases. Head of the controllers' union, Sr Multo Euro, announced the action "in order to restore parity with double the Prime Minister's salary".
Salaries have not been increased since late 2009. "This is most unfortunate," he continued, "with the fall in Spain's property prices, this is an ideal time to be investing in cheap real estate for the long term and more money for us now would be just right."
For Spain's air traffic controllers there is a dollar in every silver lining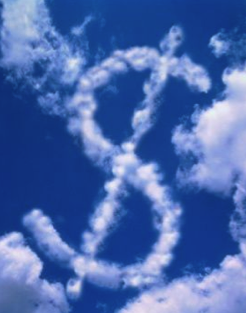 Rebutting claims from Prime Minister Jose Luis Rodriguez Zapatero that it was inappropriate for controllers to be earning four times his salary when Spain was facing severe economic cutbacks, Sr Euro justified the differential: "If the Prime Minister walks off the job for a couple of days hardly anyone notices; but if we stop for just a few hours, we can upset millions of people and cause huge economic damage."
Talks were to have continued this week, but the key controllers' union officials were on holiday and did not wish to be disturbed.
- - - - - - -
SA Airports finds use for vuvuzuelas. Bury them
FED UP WITH PASSENGERS IGNORING FINAL BOARDING CALLS, Airports Company South Africa (ACSA) has announced plans to replace the traditional three-tone xylophone PA announcement jingle with three blasts from a vuvuzela. An ACSA spokesman stated: "Our office is still awash with those annoying plastic horns from the World Cup - what better way to put them to use and help get the planes away on time."
Best neither seen nor heard

ACSA also plans to use as many vuvuzuelas as possible as foundations for airport apron extensions.
- - - - - - -
Spanglish to be BA-IB official language
THE NEWLY FORMED BRITISH AIRWAYS-IBERIA group is moving ahead with plans to make Spanglish the airline's official language. The combined carrier has decided to move on this issue mañana, if not even more pronto.
New group chairman, Mr Antonio Vazquez, was quoted as saying "hasta la vista you good thing", to which CEO Senor Willie Walsh replied "Si, oi'll have a point of sangria por favor."
Habla ingles on all vuelos

- - - - - - -
Three letter mergers to spread as LAN and TAM create LATAM
LAN AND TAM'S PROPOSED LATAM MERGER is only the start of a global plan that will link all of the world's airlines identified by three-letter acronyms. Apart from the operational efficiency this will create, it will also generate major savings on paint, as the total number of letters will reduce by at least 25%. Next in line is SAS, followed by ANA, TAP, SAA, KAL and JAL. Once the group is completed, it will sponsor a Scrabble promotion to invent the best new name out of all available letters. No triple letter bonus will however be awarded.
A dedicated freight group, DHUPL (pronounced like the renowned personal freight carriage bag), is also to be formed, according to a joint release from freight operators DHL and UPS. Expensive consultants from BCG, PWC, LEK and SH&E and are also working on where TNT and FedEx might fit into this combination.
- - - - - - -
Air New Zealand to reduce carbon footprint by removing clothes
FOLLOWING ITS EFFECTIVE AD CAMPAIGN AND SAFETY VIDEO, AIR NEW ZEALAND has decided cost savings can be achieved by attiring all flying staff only in spray-on clothing.
Said CEO Rob 'Painted Chest' Fyfe, "as one of the most environmentally conscious airlines in the world, we have assessed that the resultant weight reduction move alone will reduce our carbon emissions by 2,000 tonnes a year. We have also found it much more informal in head office, with management leading the way."
Air New Zealand has 'Nothing to hide'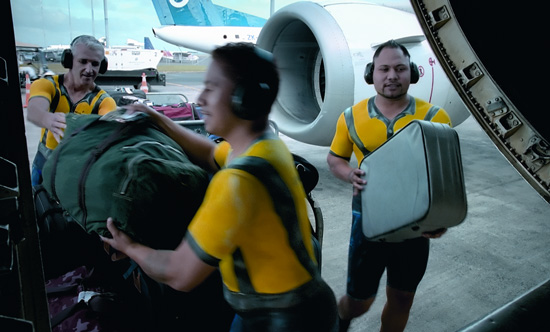 Some passengers may also be invited to play their role in reducing carbon emissions in this way - but not all.
- - - - - - -
Ryanair goes social with complaints. O'Leary getting "soft"?
IN ORDER TO EMBRACE SOCIAL MEDIA MORE ACTIVELY, Ryanair has announced it will in future only accept service complaints made on Twitter. CEO Michael O'Leary believes any complaint that takes more than 140 characters to explain must be unfounded and an overreaction. Mr O'Leary defended his policy, stating "there is no reason why someone should need more than four letters to make themselves clear. Anyway, complaints can be a bloddy nuisance. The shorter they are, the easier it is to ignore them."
When asked why he would use a silly word like bloddy, Mr O'Leary was reportedly overheard to say words to the effect that he feared he was "starting to get a bit soft".
Is Michael O'Leary becoming a tweetie?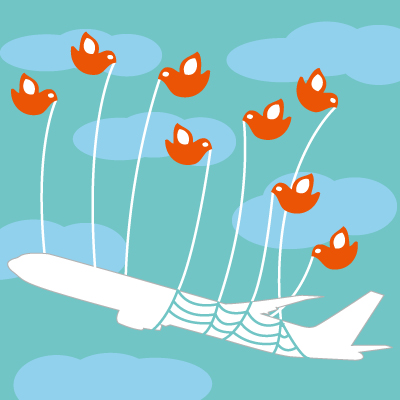 Ryanair is reportedly negotiating with Twitter with a view to charging a small "reception fee" for every Twitter complaint message that is received by the airline.
- - - - - - -
Prime Minister Putin to circumnavigate non-stop, singlehanded and bare armed

AEROFLOT AIRLINES WILL UNDERTAKE AN AROUND THE WORLD non-stop commercial flight, according to Russia's Prime Minister, Vladimir Putin. Mr Putin will personally command the flight, as well as navigating and serving tea, dressed only in a very tight t-shirt and shorts.
The Prime Minister will also conduct en route in-flight refuelling by climbing across the wing in minus-60 degree conditions to connect up a hose to the support tanker. Technicalities are still being worked out, most importantly how to arrange for the best photo-shoots while the President is on the wing.
Prime Minister Putin practises solo takeoffs
- - - - - - -
Southwest to buy VTOL Boeing XTRA-Next-Gen B737

FOLLOWING ANNOUNCEMENT OF ITS PLANS SERVE NEW YORK'S NEWARK, an airport famous for congestion and delays, Southwest Airlines has announced an order for 25 vertical take-off-and-landing aircraft. CEO Gary Kelly said this offered a way to "beat the system", confirming that Boeing was enthusiastic about its new three-engined XTRA-Next-Gen B737 VTOL.
The manufacturer, which has yet to commence design work, announced that deliveries will be delayed, probably beyond the first delay.
Vertical takeoff is the only way to fly (at Newark)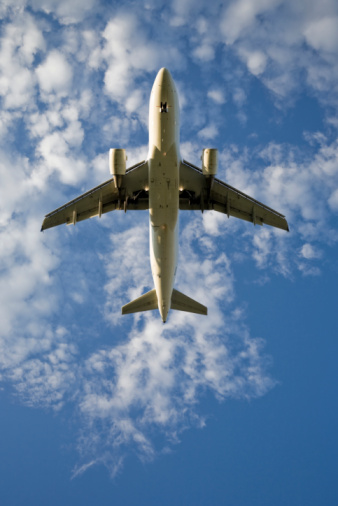 - - - - - - -
Airframe manufacturers combine to undermine legal profession

BOEING AND AIRBUS WILL JOIN FORCES to construct a next-generation refuelling tanker. The manufacturers this week announced they will each construct one wing and one half of the fuselage and tail.
Project CEO James McEnders said: "We are hopeful this aircraft will be ready for the next generation, or at least the one after. We are however making no commitments at this stage, nor making sideways comments about how our partner will most likely fail to meet either the timeframe or the performance criteria."
By combining on the construction, the companies hope to avoid years of costly international trade disputes. But this risks causing thousands of lawyers to forfeit their annual Porsche bonuses.
A spokesman for the international trade lawyers union has indicated that legal action is now likely to combat this "appallingly blatant and anti-competitive conspiracy", saying "this goes right to the heart of what democracy and the rule of law is all about. If I don't get a new Boxster for Christmas, I'm going to have to wash last year's and we're all going to be jolly cross"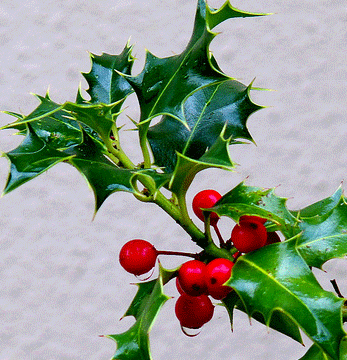 Wishing all our readers - including international trade lawyers, Spanish air traffic controllers, Ryanair, the TSA, The European Commission, Sarah Palin, even merchant bankers....

The Compliments of the Season and a wonderful New Year!

From the CAPA team
(and if you want to read more of these almost true stories each month, tune in to AirlineLeader.com)