Pilots and engineers in high demand in Asia to meet surging traffic and fleet growth
Asia Pacific's booming aviation sector is facing a serious pilots shortfall resulting in some carriers reducing services and grounding new aircraft, Boeing said this week. Shortages are most acute in China, India, Indonesia and the Philippines. The worldwide aviation sector will require more than one million pilots and technicians by 2030, and the supply of these personnel is failing to keep up with demand. As the world's commercial fleet expands over the next 20 years, airlines will need to add 460,000 pilots and 650,000 maintenance technicians, according to Boeing's Pilot and Technician Outlook released this month.
Currently there are about 60,000 pilots and 46,000 technicians in the Asia Pacific region. The largest projected growth in pilot demand continues to come from the burgeoning Asia Pacific region, which could account for nearly half of global air traffic in the next 20 year years, with a requirement for 183,200 pilots over the next 20 years. China's expected requirement for 72,700 pilots is the region's largest, according to Boeing, or around two-fifths of the demand coming from the Asia Pacific region. Europe will need 92,500 pilots, North America 82,800, Latin America 41,200, the Middle East 36,600, Africa 14,300, and the CIS 9,900.
Pilots will be required to operate and maintain new aircraft and to replace personnel who are due to retire during the period, Boeing noted.
Boeing pilot outlook: Demand for pilots by 2030
Pilot scheduling constraints impacting airlines
Commenting on the pilot shortage situation, Boeing's Flight Services unit chief customer officer Roei Ganzarski noted the concern is that demand for aircraft and air travel in Asia is already outpacing the growth in "provision of pilots and mechanics". He continued: "The question is where will (airlines) get all of these people and how? Some airlines have grounded flights or reduced flights (due to the shortage)...(carriers) have had to ground brand new airplanes. [It's gotten] to a point where here in Asia-Pacific we've already heard of a few airlines that have already reduced their operations or even grounded airplanes because they don't have the people to fly them", Mr Garzanski added.
The Chairman of Chinese LCC Spring Airlines, Wang Zhenghua, stated in Jul-2011 that the carrier has slowed its expansion plans due to a shortage of pilots. "The shortage is a problem for the whole industry after years of rapid growth. It is the biggest restriction to our development," Mr Wang said, as reported by Bloomberg. See related article: Spring Airlines slows expansion due to pilot shortage; strategy evolves
CAE has noted that as the aviation industry grows, there is an increasing demand for qualified pilots worldwide. CAE expects almost half a million new pilots will be needed over the next two decades to meet the growing demand. CAE works with a number of airlines in China including China Southern Airlines, Shanghai Airlines and Xiamen Airlines.
Like China, India also has considerable pilot requirements. IndiGo has stated it would require nearly 300 extra pilots by the end of 2012 to support its network and fleet expansion. SpiceJet also plans to recruit 150 pilots and 300 cabin crew members. Frankfinn Institute Chairman KS Kohli this month stated it has placed 2500 recruits in cabin crew and ground handling jobs in 2011 predominantly with Jet Airways, Kingfisher, IndiGo and SpiceJet.
Also in the region, Garuda Pilots Association in Jul-2011 stated Garuda Indonesia will require 1500 new pilots up until 2016, in line with its intention to increase its fleet. Vietnam, meanwhile, will require approximately 1500 to 2000 pilots by 2020, according to the aviation industry's development strategy by 2020. Jetstar has also launched a pilot recruitment drive to recruit 150 A320 and A330 pilots to allow it to meet aggressive expansion plans.
Middle East carriers also have voracious needs for pilots to meet their expansion agendas. Emirates has said it will hire more than 700 pilots over the next 18 months, flydubai could require 600 pilots over the next five years. Saudi Aviation Flight Academy in Jun-2011 stated at least 1700 new pilots are required p/a in the Gulf region to meet demand, with 900 required in Saudi Arabia alone.
Meanwhile, Russian Transport Minister Igor Levitin this month reportedly proposed to halve the training time of airline pilots, stating the existing course structure has been defined by the Minister himself as a "Leftover" from the Soviet era, and defined it as "too long" and "academically based". Official estimates suggest Russian airlines will required at least 800 new pilots and a further 1000 new recruits by 2015.
In Africa, Kenya Airways CEO Titus Naikuni stated obtaining qualified pilots to operate its new order of E-190 jets will be the airline's "greatest challenge". He further stated the need for skilled pilots will "get acute" in the coming years. Kenya Airways plans to double its fleet size by 2016, with estimates suggesting it will require an additional 300 pilots by this time.
Even in mature markets, pressures are growing. British Airways, in Aug-2011, launched its largest pilot recruitment drive in more than 10 years. The airline plans to take on more than 800 new pilots by 2016.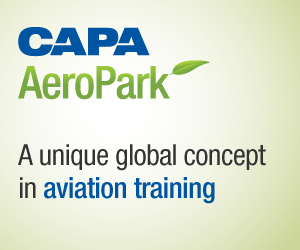 Strong demand for maintenance personnel
The demand for trained maintenance personnel will grow in proportion to the expanding global fleet. "There will be a strong need for basic skills training in these emerging markets to develop a local source of technicians," Boeing added.
The need for maintenance personnel will grow most rapidly in the Asia Pacific region, which will require 247,400 new personnel. China's requirement will be the region's greatest, with an expected need for 108,300 maintenance personnel. North America will need to add 134,800 maintenance personnel, Europe 129,600, the Middle East 53,000, Latin America 52,500, Africa 19,200, and the CIS 13,500.
Boeing pilot outlook: Demand for technicians by 2030
Boeing expects around half of world's traffic growth to be linked to Asia Pacific
Boeing expects that during the next 20 years, approximately half of the world's air traffic growth will be driven by travel to, from, or within the Asia Pacific region. Total air traffic for the region will grow 6.7% p/a during the period, according to Boeing estimates, with annual growth of 7% across short-haul flying, including domestic and international travel within the region.
Boeing traffic growth estimates for Asia Pacific region: 2011 to 2030
To modernise their fleets and meet the growing demand for air transport, Asia Pacific airlines will need 11,450 new aircraft valued at USD1.5 trillion over the next 20 years, according to Boeing. The majority – 67% – of these will be for narrowbody aircraft. The number of aircraft in the Asia Pacific fleet will nearly triple, from 4410 aircraft in 2010 to 13,480 aircraft in 2030.
Boeing fleet estimates for Asia Pacific region: 2011 to 2030
Last month, Boeing raised its 20-year forecast for commercial aircraft demand in China by an impressive 15% from last year's outlook amid continuing strong economic and air travel growth. According to Boeing's annually updated forecast for China, released in early Sep-2011, Chinese airlines will require 5000 new commercial aircraft valued at USD600 billion over the next 20 years through 2030. The forecast, which will see a more than tripling of the Chinese fleet size by 2030, underscores China's lynchpin status for the world's manufacturers, their suppliers and airports. In Nov-2010, Boeing forecast China would require 4330 new aircraft valued at USD480 billion by 2029. In addition to the 15% increase in aircraft demand from the last forecast, the latest outlook marks a 25% increase in the value of Chinese aircraft orders over the next 20 years. Boeing said China would require 5000 new aircraft worth USD600 billion by 2030 – raising a previous forecast of 4330 planes by 2029 – as growing wealth among the middle class triggers an air travel boom. See related article: What's behind Boeing's 15% upgrade to China's aircraft demand forecast? 5000 new aircraft by 2030
In 2010, 267 million air passenger trips were recorded in China, a 15.8% year-on-year increase. Traffic growth of around 13% is expected in 2011 to 300 million passengers, with growth to 450 million annual passengers in 2015, to 700 million passengers in 2020 and an incredible 1.5 billion annual passengers in 2030. This equates to over 4 million passengers per day on average during 2030, up from around 770,000 daily passengers in 1H2011 (which represents around half the US level).
The fastest growing markets for international passenger traffic during the 2009-2014 period will be China, the United Arab Emirates, Vietnam, Malaysia and Sri Lanka, according to IATA.
Airbus forecasts Asia Pacific airlines will account for 34% of new aircraft over next 20 years
Airbus has meanwhile released its 2011-2030 outlook, in which it expects the Asia Pacific region to account for 34% of new aircraft deliveries, led by carriers in China and India. Europe and North America will each take 22% of the total. Traffic will quadruple in India and triple in China, and worldwide growth will be led by long-haul routes, Airbus forecast.
Traffic from and to Mainland China per region*: 2010 vs 2000 ASK
Airbus order backlog by region: 2011 to 2030
The Asia Pacific fleet will more than double from 4000 aircraft to nearly 10,000 by 2030, Airbus said, with around 62% of the new aircraft to be single-aisles and around 11% to be twin-aisles.
Airbus Asia Pacific fleet forecast
Over the next 10 years, Asia Pacific traffic growth is expected to grow by 6.9% p/a, declining to 5.9% over the 20 year period to 2030, according to Airbus. Domestic/intra-regional traffic is forecast to grow by 7.5% p/a and 6.3% p/a, respectively, with international growth of 6.0% in the next 10 years and 5.5% over the 20 year period. With these growth levels, Asia Pacific airlines will increase their share of worldwide traffic (RPKs) from 28% in 2010 to 33% in 2030.
Airbus traffic growth estimates for Asia Pacific region: 2011 to 2030
Airbus stated growth in the Asia Pacific region has and will continue to be driven by above-average economic growth, itself driven in part by increasing urbanisation in the region. At the same time, the region's population is also forecast to grow to around five billion or nearly 60% of the global population, which together with increased urbanisation, will increase their propensity to fly.
Airbus trips per capita: 2010
Another driver for air travel is the increased liberalisation of air services, a trend that is increasingly occurring in this region. LCC growth in the region, particularly in North Asia, which remains under-penetrated, will also drive growth over the next 20 years.
Number of bilateral agreements between China and other countries, cumulative: 1954 to 2010
Overall, Airbus has forecast that airlines will acquire 27,800 new aircraft, valued at USD3.5 trillion over the next 20 years, buoyed by Asian economic growth and increased demand for single-aisle models. The forecast is 7.5% higher than the 25,850 aircraft previously predicted by Airbus in Dec-2010. The revised total compares to Boeing's 20-year forecast for 30,900 aircraft worth USD3.6 trillion.
Airbus global fleet and traffic growth estimates: 2011 to 2030
The lack of pilots to support Asia Pacific's booming aviation sector is of concern for airlines targeting rapid expansion in the years ahead. The long-lead time in pilot training, especially in nations such as China, is further exacerbating the situation, but what is more concerning is that Boeing has noted the structural shift in the image of the industry, warning it will only get harder to recruit because the profession is no longer seen as glamorous and desirable.