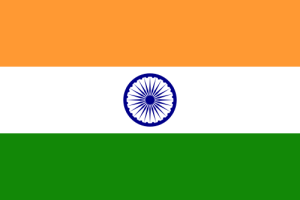 About
India's aviation sector has undergone rapid transformation since the liberalisation drive that began in 2003. The country has one state-owned airline, Air India (with a low cost international subsidiary, Air India Express), and six major airlines, which between them transported 145 million domestic and international passengers p/a. Total passenger numbers handled at Indian airports were approximately 309 million, making it one of the ten largest markets globally. Strong GDP growth, a young population and the expansion of India's vibrant middle class sees India achieve some of the fastest growth of any aviation market in the world. And if costs can be continually brought down and competition remains strong, low fares should further stimulate new demand and draw millions of passengers away from the extensive rail network to faster and more comfortable air services.

The Ministry of Civil Aviation of India is responsible for the formulation of national policies and programmes for development and regulation of Civil Aviation and for devising and implementing schemes for the orderly growth and expansion of civil air transport. Its functions also extend to overseeing airport facilities, air traffic services (via Airports Authority of India) and carriage of passengers and goods by air (via the Directorate General of Civil Aviation).
A copy of the National Civil Aviation Policy (2016) can be found here.
For specialist research or consulting related to Indian aviation, visit CAPA India.
CAPA Profiles
CAPA Profiles help you identify new business opportunities and make better business decisions, by providing accurate and up-to-date data on airports, airlines, suppliers, investors, MROs, lessors and countries/territories around the world. Each profile offers comprehensive news and analysis, as well as the ability to drill down into data on schedules, capacity share, fleet, traffic, financial results and more.
Become a CAPA Member
Our full profiles are only available to CAPA Members. CAPA Membership provides exclusive access to the information you need to monitor the competitive landscape and guide your organisation towards success.
It's ideal for industry analysts, managers and executives who need a snapshot of the latest news, analysis and data from our global team, with the ability to export or email PDF reports in one click.
5000+ airports
3000+ airlines
1600+ suppliers
800+ airport investors
250+ countries/territories and regions
And more
CAPA Membership also gives you access to a customised selection of more than 1,000 global News Briefs every week, as well as a comprehensive Data Centre, Analysis Reports and Research Publications. You can also choose from our range of premium add-ons, including Route Maps, Fleet Data and more.