Region: Asia : South Asia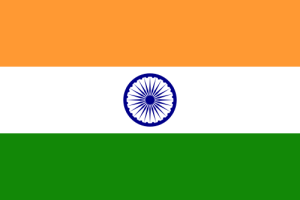 About
India's aviation sector has undergone rapid transformation since the liberalisation drive that began in 2003. The country has one state-owned airline, Air India (with a low cost international subsidiary, Air India Express), and eight private airline groups, which between them carried just over 84 million domestic and 18 million international passengers in 2015/16. Total passenger numbers handled at Indian airports were 224 million, making it one of the ten largest markets globally. Strong GDP growth, a young population and the expansion of India's vibrant middle class is expected to see India achieve some of the fastest growth of any aviation market in the world over the next 20 years. And if costs can be continually brought down and competition remains strong, low fares should serve to stimulate new demand and draw millions of passengers away from the extensive rail network to faster and more comfortable air services.

The Ministry of Civil Aviation of India is responsible for the formulation of national policies and programmes for development and regulation of Civil Aviation and for devising and implementing schemes for the orderly growth and expansion of civil air transport. Its functions also extend to overseeing airport facilities, air traffic services (via Airports Authority of India) and carriage of passengers and goods by air (via the Directorate General of Civil Aviation).
A copy of the National Civil Aviation Policy (2016) can be found here.
To have full CAPA Profile access you need a CAPA Membership
Our suite of profiles covers:
Your portal for aviation data
CAPA Profiles contain the most up to date news and analysis plus a comprehensive range of timely and reliable data including schedules, capacity share (passenger and cargo), fleet summary, traffic results (monthly and annual), financial results and more. Access Profiles for the latest statistics and insights on airlines, airports, suppliers, countries and regions.
I didn't realise all this traffic data was here. The data is much more up-to-date than the other results we usually use - I'll be using this from now on.

- Air Services Development Manager, Airport Member.