Region: Asia : South Asia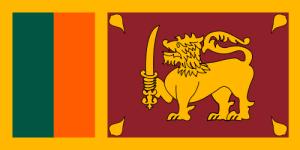 About
The aviation sector in Sri Lanka is set for expansion after the cessation of the country's long-running civil war. Foreign investment in the economy and inbound tourism had been seriously undermined by a lack of confidence in Sri Lanka's security situation. However, the now-prevailing peace will provide a solid foundation for confidence both abroad and at home, for tourists and businesses alike. Sri Lankan Airlines, the government owned flag carrier, operates services to destinations in Asia and Europe from its main base and hub at Colombo Bandaranaike International Airport – the country's only international airport. Mihin Lanka is Sri Lanka's LCC and is a state owned enterprise offering flights to domestic destinations and to a number of cities in India and the Gulf States.
To have full CAPA Profile access you need a CAPA Membership
Our suite of profiles covers:
Your portal for aviation data
CAPA Profiles contain the most up to date news and analysis plus a comprehensive range of timely and reliable data including schedules, capacity share (passenger and cargo), fleet summary, traffic results (monthly and annual), financial results and more. Access Profiles for the latest statistics and insights on airlines, airports, suppliers, countries and regions.
I didn't realise all this traffic data was here. The data is much more up-to-date than the other results we usually use - I'll be using this from now on.

- Air Services Development Manager, Airport Member.