LCC experiences: how was it for you? Hybridisation and Airlines in Transition
Analysis
Is the LCC label still valid? Are they only about point-to-point markets? What are the prospects for LCCs created by full service carriers? Is there a unit cost threshold that defines a low-cost carrier? Peter van Fenema, Adjunct Professor at McGill University, led a panel discussion at the CAPA World Aviation Summit in Amsterdam in Nov-2013, in which executives shared their experiences of being involved in LCCs.
The panel included representatives of a European LCC owned by a legacy group, a legacy group planning a new LCC subsidiary, a start-up LCC in Africa, China's only pure LCC and an investor in LCCs.
In our fourth in a series of reports on the panel discussions at the Summit, we summarise recent LCC experiences and developments.
The specific topic of the centripetal forces leading to airline hybridisation is at the heart of CAPA's "Airlines in Transition" conference in Dublin, 10/11 April, 2014. To engage in discussion with 20+ CEOs from the world's leading full service and low cost airlines, please join us at the beautiful Powerscourt Hotel in County Wicklow. Early bird registration is now open
Can traditional short-haul point-to-point model of LCCs still guarantee success?
Tony Davis is a Partner at Irelandia, an investor focusing on LCCs and a major shareholder in VivaColombia. Mr Davis believes that pigeonholing LCCs simply as point-to-point is mistaken. "There is a misconception that LCCs don't connect," he says, "they are not as seamless as with the alliances, but self-connecting is important. It's not facilitated, though, due to the cost and complexity".
Vueling CEO Alex Cruz agrees: "People love to give labels, but there is no difference [between LCCs and FSCs]. We need to concentrate on cost and also find ways to increase revenues." He points out that one in five Vueling passengers receives a full connecting service, with one of the lowest cost bases in Europe, "but we have to work hard at it".
Jonathan Hutt, deputy general manager (strategy)/international brand director for Chinese LCC Spring Airlines, sees some scope for LCCs to develop network connectivity along the lines proposed by AirAsia, but says "point-to-point is still hugely relevant in every market". He believes that LCCs have a clear focus on how to reduce costs and what drives revenues. "Other things come from that", he says.
Giorgio Callegari, deputy director for strategy and alliances at Aeroflot (soon to establish its own LCC subsidiary), points out what, for him, is a truism. "All carriers look to lower costs and maximise revenues," he argues, "The differentiating factor is the market segment where price is the main component." LCCs are generally disciplined at providing what that segment requires.
Jonathan Hutt of Spring Airlines, Tony Davis of Irelandia, Giorgio Callegari of Aeroflot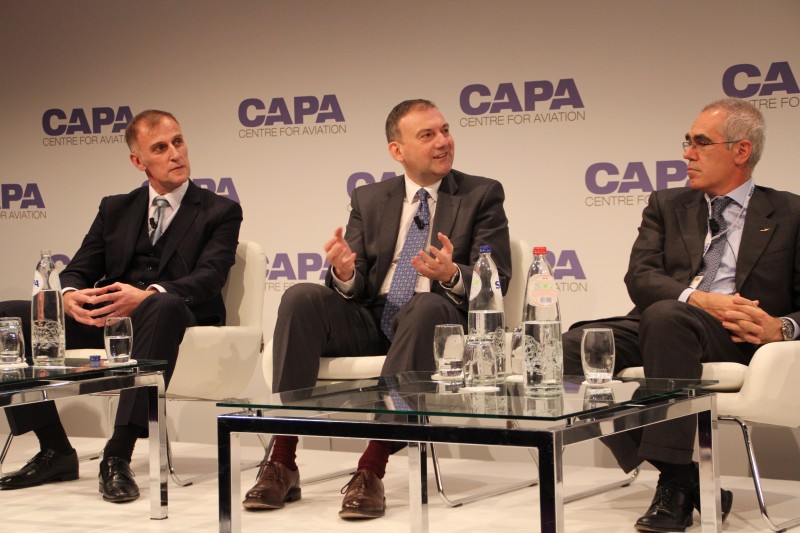 For Irelandia's Mr Davis, perception is crucial. "Marketing is important," he says, "LCC is a dirty word for some. At first they were dismissed as a fad, but they have proved they can be successful, especially for investors. They have generally delivered better returns… Margins are double digit – most airlines are happy with 3%".
He adds that successful LCCs have been strong on execution and clarity of purpose. They have also achieved higher growth rates: "Look at narrowbody orders". Furthermore, they tend to be more nimble and better able to take opportunities. "LCCs have crossed borders," he says, "FSCs haven't taken advantage of liberalisation".
Derek Sharp, group vice president and managing director at Travelport, believes there is no single definition of success for LCCs. "There is a spectrum," he says, "it's not just about cost. You need an attractive price point, but the customer experience has to be there".
Vueling's Mr Cruz has taken his airline some distance from the purist LCC model. In addition to offering a full connecting service at its Barcelona base, he says that 39% of Vueling passengers are travelling for business, attracted by its frequencies and distribution channels. So, is he still comfortable with the LCC tag? "I'm happy to keep the label and not fight it," he says, arguing that consumers understand it. "If you want a EUR29 trip to Barcelona, fine," he adds, "but also a flexible ticket is possible."
In emerging markets with relatively low penetration, the opportunity comes as much from growing the market for air travel as from taking share from established carriers. Ed Winter is CEO of Fastjet, a Tanzania-based LCC start-up with pan African ambitions. Mr Winter believes that his airline combines the lowest costs with reliability in what describes as "the poorest continent". In its first six months, he says that 38% of Fastjet passengers are new to air travel.
Ed Winter, CEO of Fastjet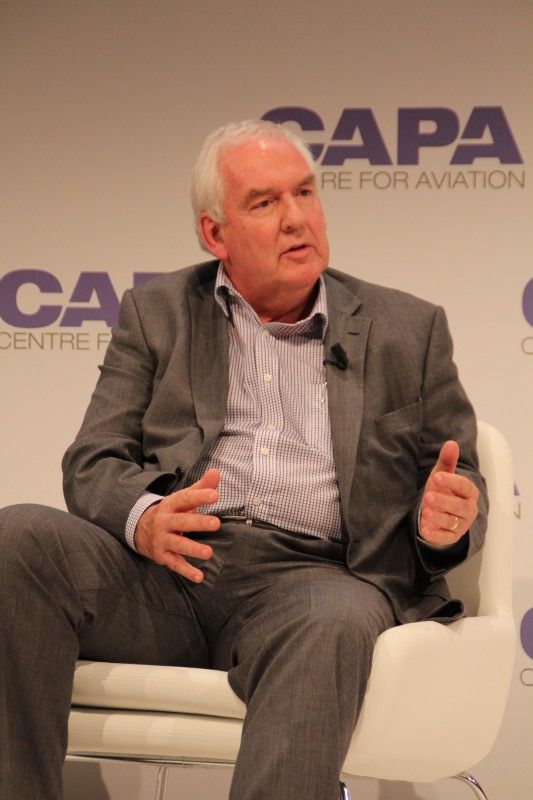 In Mexico, the main competition for VivaAerobus (an Irelandia investment) is the nation's bus network. "There are two billion bus passengers," says Mr Davis, "and Viva fares are the same or lower, which gives a great growth opportunity".
Spring's Mr Hutt also says that his airline provides "a chance for new flyers to fly". This seems to be the case especially for those business travellers who had not previously used FSCs, or any airline. Where LCCs in Europe, for example, are competing for business travellers with the longer established legacy carriers, the experience of LCCs in emerging markets is different. Mr Hutt says that 75% of Spring's passengers are travelling for business purposes.
Mr Callegari points out that Aeroflot is not yet running a LCC, but he sees a huge opportunity in Russia for point-to-point operations with a low fare focus. The ingredients are in place: "Low penetration of air travel in a large geography and no alternative – rail and road are not there".
See related report: Aeroflot: strong profit growth in 9M2013. LCC subsidiary Dobrolet complements the team in early 2014
Is it right to call FSCs 'FSCs'? The trend to hybridisation from both ends
This question touches on the trend towards a hybrid business model, whereby FSCs and LCCs have converged to some extent, particularly on short and medium-haul routes. It extends the question already raised in the panel about whether LCCs are comfortable with the LCC label.
Fastjet's Mr Winter looks at the question from the customer's point of view. "The consumer doesn't think LCC/FSC," he says, "The consumer looks at what that airline does for them." Mr Hutt agrees that the lines are blurred, pointing out, for example, that Air New Zealand offers an LCC product on the Tasman and that the Singapore Airlines Group has LCC subsidiary Scoot and an interest in LCC TigerAir.
For Mr Callegari, FSCs need to adapt in order to grow. "Market growth in Europe is 2% in 2013," he says, "and we need to win share from others to get growth. If passengers are served by a LCC, we need a model that is as close as possible to a LCC – for example Germanwings, Transavia, Vueling." However, it is not only FSCs that need to adapt. He also argues that, for their part, LCCs need additional distribution.
See related reports:
Mr Davis argues that an airline's cost base is the crucial factor. "For FSCs to try to match the LCC cost base is tough," he says, "especially against LCCs with scale." Some FSCs may no longer offer as full a service as in the past and the FSC label may not strictly apply on many short and medium-haul routes, but the LCC tag is also not applicable unless the cost base justifies it.
Travelport's Mr Sharp points to the opposite trend – that of LCCs moving towards the space occupied by FSCs as they seek to undermine their more established rivals' product positioning. "FSC customers are working out the value proposition," he says, "In North America, LCCs are looking to raise prices through bundling and extra features."
Do LCCs created by FSCs have an advantage?
Fastjet's Mr Winter has past experience of an LCC created by a FSC, having been involved in British Airways' establishment of its erstwhile LCC subsidiary Go in the late 1990s. Although he argues that Go was "a genuine LCC", his concern is that, where legacy groups set up low-cost subsidiaries, "mostly all they are doing is creating another product line. The danger is doing low fares without low costs."
Mr Davis highlights Qantas' Jetstar as "one that has worked". However, he says that there are "not many examples. It has to be allowed to be independent. It has to have its own cost base." Mr Callegari of Aeroflot, which is the latest legacy carrier to be going through the process of establishing a new LCC, echoes these points: "We are trying to get low costs and to avoid past mistakes. The most important thing is allowing the LCC team to be independent."
Alex Cruz, CEO of Vueling, Derek Sharp, MD of Travelport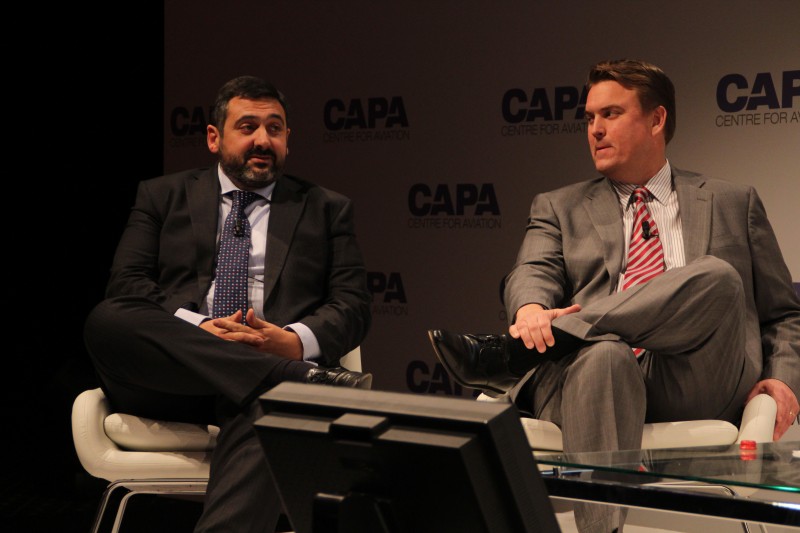 Vueling's Mr Cruz, perhaps not surprisingly, sees his own airline as a successful example, having been created as a project within an airline. He points out that Vueling's parent IAG has also established Iberia Express, which has "unbelievable low costs and punctuality."
For Mr Cruz, the legacy groups have learnt important lessons. "Traditional carriers are unlikely to make the same mistakes as in the past, for example Snowflake and Song," he says, referring to now defunct LCCs created by SAS and Delta respectively.
He sets a benchmark for unit costs, saying that the key is to have ex fuel costs per available seat kilometre below EUR4 cents. "It's not about spending money on marketing", says Mr Cruz. Nevertheless, he argues that adding product features can also be valid, "but only if it generates returns".
According to CAPA analysis, Vueling's ex fuel CASK was slightly higher than EUR4 cents in 2012. However, whether this is precisely the right threshold to define success is perhaps not the point. The point is that low costs allow low fares and this drives demand.
See related report: Vueling: a Spanish success story coveted by IAG
How do you distinguish yourself among LCCs?
Travelport's Mr Sharp says that LCCs "need to illustrate value above and beyond price. Business travellers' needs must be met." For the representatives of emerging markets-based LCCs, who face little or no competition currently from other LCCs, the answer to this question is simple. "We are the only pure LCC in China," says Mr Hutt. "There is no LCC competition in Africa," echoes Mr Winter.
Nevertheless, both Spring and Fastjet had a job to do in defining their offer and educating their customers. Mr Winter says that Fastjet has now pushed its average booking horizon to 17 days, from a cash purchase on the day of travel at the start of its operations.
"We had to distinguish from what was available," says Mr Hutt. Moreover, the LCC competitive landscape is changing for Spring: "Now, the penetration of southeast Asian LCCs is competition, but it also increases awareness and acceptance of the Spring product. Now we have a better understanding of the new Chinese consumer." He argues that the prospect of new LCC competition in the domestic Chinese market will stimulate demand and is not something for Spring to fear. "Bring it on!" he says, "Spring has a good product with eight years' head start."
See related report: China air travel: airline CEOs jump on the express train about to steam through world aviation
'A low CASK allows low fares'
Many of previously accepted rules about what makes an LCC have changed, just as the conceptions about what makes a FSC have also evolved. LCCs are adding product features and re-bundling them into the fare, while FSCs are unbundling in an attempt to lower their fares. Major legacy groups have established or acquired LCC subsidiaries, especially in Asia-Pacific and Europe.
The lines between business models may be blurring, but the key to success remains conceptually simple. In the words of Vueling's Mr Cruz, "A low CASK allows low fares and that's what stimulates the market."
Airlines in Transition - a CEO gathering
The specific topic of the centripetal forces leading to airline hybridisation is at the heart of CAPA's "Airlines in Transition" conference in Dublin, 10/11 April, 2014.
To engage in discussion with 20+ CEOs from the world's leading full service and low cost airlines, please join us at the beautiful Powerscourt Hotel in County Wicklow.
Early bird registration is now open