Aeromexico's complex aircraft fleet: politics & airframer tie-ups
Analysis
Grupo Aeromexico has been busy during the past couple of years forging a joint venture with its SkyTeam partner and partial owner Delta Air Lines, as well as simplifying its fleet. The company shed its last Boeing 777 widebody during 2017, and for more than a year has operated three fleet types – Boeing 787 widebodies, 737narrowbodies and Embraer E-Jets.

For 2018, Aeromexico plans to expand its fleet by a single aircraft, and will end the year with a fleet of 132 jets.

The next phase of Aeromexico's fleet evolution is continued delivery of 737 MAX jets, and the eventual replacement of its E-Jets, which could develop as a fierce battle between two emerging manufacturing conglomerates – Airbus/Bombardier and Boeing/Embraer.

Politics is also playing a role in Aeromexico's fleet transition. The airline paused its evaluations of Bombardier and Embraer jets during Mexico's recent presidential race, and is stating that it will wait to find out the fate of a planned new airport in Mexico City before moving forward on a small jet replacement.
Summary
Politics is playing a factor in the timing of Aeromexico's evaluations of potential E-Jet replacements.
The E-Jets play a strategic role in Aeromexico's fleet, and the airline's E-175s are approximately 13 years old.
Major changes in the aircraft manufacturing landscape will also influence Aeromexico's fleet evaluations.
Politics becomes a factor in Aeromexico's fleet planning
Mexico's only FSC, Aeromexico, has been working to simplify its fleet for several years. Aeromexico has shed its Boeing 777 widebodies and the smaller Embraer ERJ-145s operated in its regional operations under the Aeromexico Connect banner.

The company ended 2Q2018 with a fleet of 133 aircraft, and plans to end the year with 132 jets, which is a net growth of one aircraft year-on-year versus 2017.
Grupo Aeromexico fleet summary, as of early Aug-2018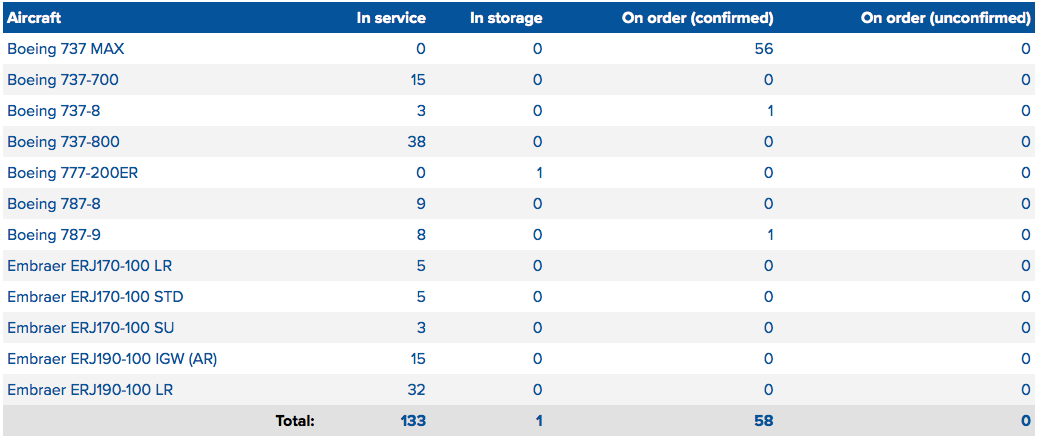 At the end of 2017 Bloomberg reported that Aeromexico was evaluating small jet options from Bombardier, Embraer and Mitsubishi.

During a recent investor discussion, Aeromexico executives stated that there were new aircraft options from both Bombardier and Embraer to evaluate, but the company had "put a pause" on E-Jet replacement studies during the recent presidential election in Mexico.

"We just had the elections, there's as you know, the discussion about the new airport, whether it's going to continue..." Aeromexico CEO Andres Conesa stated.

Populist candidate Andrés Manuel López Obrador's (AMLO) won Mexico's presidential election held in Jul-2018, and will assume the office in Dec-2018. One of his campaign pledges was halting construction of a new airport in Mexico City scheduled to open in 2020.

Mr Lopez Obrador has stated that he would hold public consultations as he evaluates scrapping the USD13 billion project. Some of the new airport's investors have warned that stopping construction would cost the country billions of dollars in wasted labour and materials.

See related report: Mexico election: doubt now about MEX airport and airline regulation

Aeromexico believes Mexico "needs a new infrastructure, and hopefully the new airport continues to be built", said Mr Conesa. Given the uncertainty over the new airport's fate, Aeromexico is not going to make a decision regarding a small jet order until some clarity about the new airport emerges.

One of the reasons Aeromexico opted to shed its smaller 50-seat ERJ-145s was to maximise connectivity better from slot-controlled Mexico City Juarez International. If construction of the new airport is halted, Aeromexico has to evaluate its fleet needs for operation at an airport (Juarez) that handled 45 million passengers in 2017, which is 13 million higher than its maximum capacity of 32 million.
Some E-Jets in Aeromexico's fleet are nearing an average age of 14 years
Aeromexico's studies of possible E-Jet replacements are likely driven, in part, toward keeping its average fleet age down. As of early Aug-2018, the company's total average fleet age was 8.7 years. Broken down by the E-Jet fleet, the average age for the E-175s was 13.3 years and 8.8 years for the Embraer 190.
Grupo Aeromexico average fleet age and average fleet age by aircraft type, as of early Aug-2018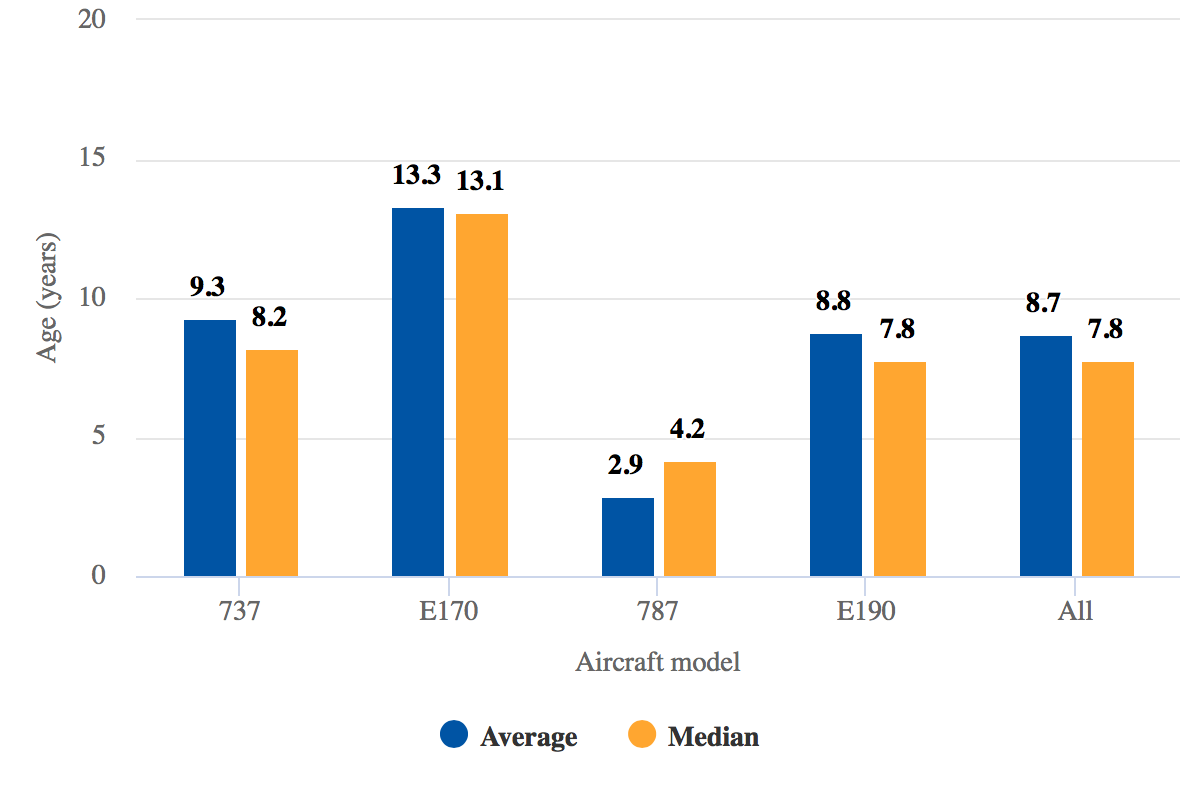 The E-Jets play an important role in Grupo Aeromexico's fleet, representing 45% of the company's fleet. Those aircraft are operated by Aeromexico Connect on domestic and international short haul markets.
Grupo Aeromexico fleet breakdown for aircraft in service, as of early Aug-2018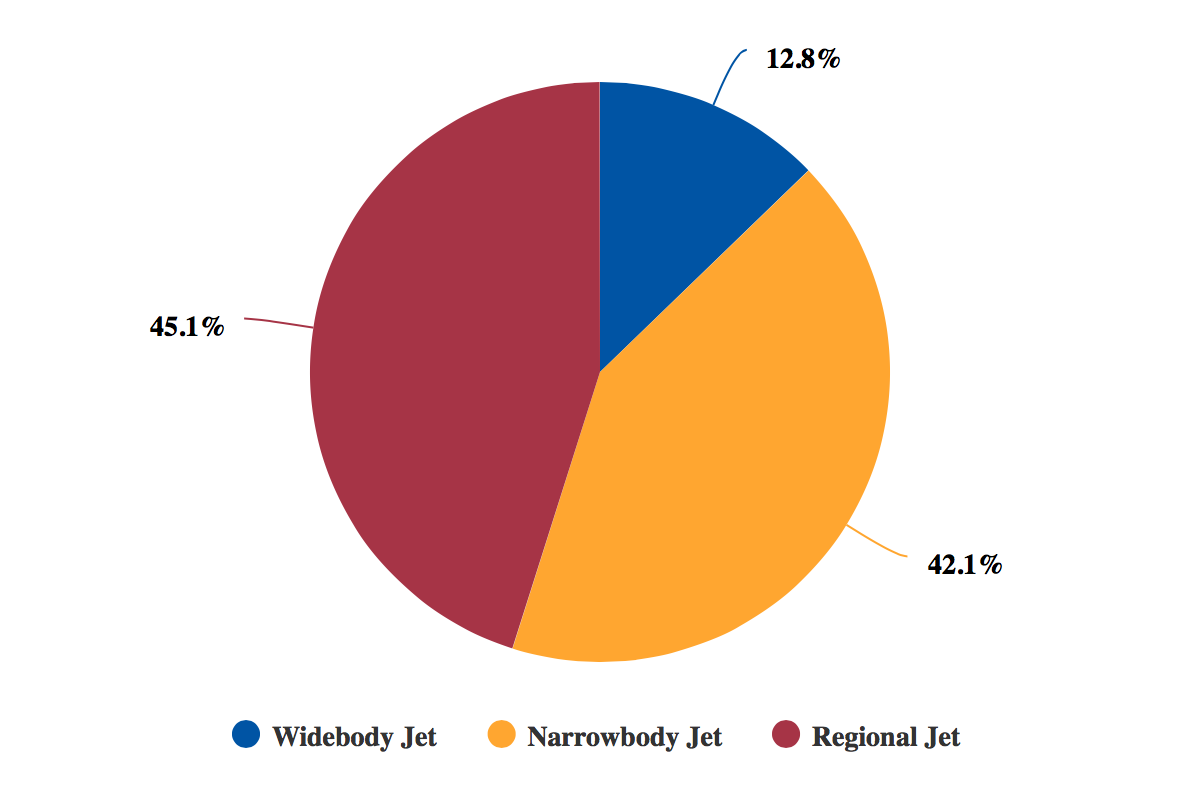 A new aircraft manufacturing landscape emerges for Aeromexico
There are numerous moving parts in aircraft manufacturing that Aeromexico needs to consider as it evaluates an E-Jet replacement. Aeromexico is a Boeing loyalist, and the US airframer is in the process of working to forge a USD4.75 billion JV in which Boeing will take a controlling stake in Embraer's commercial aircraft programme. A combined Boeing and Embraer would obviously give Embraer some leverage in negotiations with Aeromexico.

But Delta, which owns a 49% stake in, and operates a JV with, Aeromexico, is preparing to take first deliveries of the Airbus A220-100, which was formerly the CS100. Airbus finalised an agreement to take a 50% stake in the CSeries programme in Jun-2018, and rebranded the aircraft family as the A220.

Delta has a division – Delta Flight Products – that was working with Bombardier on its CSeries interiors. Additionally, in late 2017 Delta reached a deal with Pratt & Whitney to become a major overhauler of the PW1000G powering the A220. The CFM LEAP engines and the PW1000G are both used to power the Airbus A320neo family.

It is not clear how much influence Delta will exert over Aeromexico's fleet evaluations, but its operation of the CSeries and its role as an MRO provider for the PW1000G add intrigue to Aeromexico's fleet evaluations.
Aeromexico wades through many layers of complexity in small jet operations
Aircraft evaluations always have a certain level of complexity, but Aeromexico's studies of a possible E-Jet replacement are against the backdrop of changing political dynamics in Mexico, and major shifts in the aircraft manufacturing landscape.

The fate of Aeromexico's small jet fleet is, in part, tied to the fate of the new Mexico City airport. And if the project does go forward, Aeromexico could have numerous influences to wade through as it settles on a small jet replacement.