Final line-up of speakers announced for CAPA's World Aviation Summit in Hong Kong next week
Press Release
Global aviation leaders are gathering in Hong Kong next week for the year's premier commercial aviation industry summit. CAPA's World Aviation Summit, which will play host to the 10th annual CAPA Awards for Excellence, will be staged on 28/29 November at the InterContinental Grand Stanford Hong Kong, drawing dozens of senior airline executives who will debate the global commercial aviation market landscape and strategies for success in 2013.
Airlines attending include Air India, Air France-KLM, Air Seychelles*, Azul, AAPA*, Bangkok Airways, Cathay Pacific*, China Airlines, Emirates, Ethiopian Airlines*, Etihad Airways*, Finnair*, Hainan Airlines Group (HNA), Hong Kong Airlines, Japan Airlines, Jetstar Airways*, Jin Air, Korean Air, Lufthansa German Airlines, Malaysia Airlines, Spring Airlines*, Turkish Airlines*, VietJet Air*, as well as senior figures from leading airports and industry suppliers. (* Indicates CEO/MD attending).
Confirmed speakers include:
* Agreement to speak is subject to final confirmation

Full programme details are provided below:
Wednesday 28 Nov. 2012 – World Aviation Summit Conference Day 1
Session 1: The Asian Airline model: where is it heading?

0900-0935

Keynote Address:

Xiuzhi Zhang, CEO, Spring Airlines

0935-1045

Panel Discussion: Asia in the Ascendancy as LCCs and New Age Airlines arrive

The new Asian markets, especially short-haul, have a much more predominant leisure component, with uncertain prospects for the traditional premium markets. Demand for premium travel will endure, but is the leisure-premium balance changed forever? And, in this environment, are LCC subsidiaries sustainable in Asia – while the rest of the world harbours doubts? Almost every full-service airline in the region has its low-cost operation.

Emily Cho, Senior VP Marketing, Jin Air Martin Craigs, CEO, PATA Andrew Herdman, Director General, AAPA

Session 2: What do foreign airlines need to succeed in Asia?

1115-1235

Panel Discussion:

No long-haul airline can afford to ignore the potential of Asia's growth over coming decades. But it is neither a homogeneous market, nor an easy one to address. As the balance of power shifts in the region – for example as the Chinese airlines become more active – existing markets will take on new shapes. This is a challenging but potentially rewarding market. Does success involve partnerships or can foreign airlines go it alone?

Tewolde GebreMariam, CEO, Ethiopian Airlines
Temel Kotil, President and CEO, Turkish Airlines
Mika Vehvilainen, President & CEO, Finnair

Session 3: Global Alliances and the New Gulf Coalitions

1400-1425

Keynote Address:

James Hogan, CEO, Etihad Airways

1425-1545

Panel Discussion:

Over the past year, the unthinkable has moved into the mainstream. The global alliances have, until a few frantic weeks in Sep/Oct-2012, seen the fast expanding Gulf airlines as major threats. But then the "if we can't beat them join them" movement took over, turning the airline industry on its head. Etihad started by acquiring interests in several airlines and entering discussions with SkyTeam's Air France, later converted to a substantial partnership, also involving airberlin; Qatar Airways has joined oneworld; and Emirates and Qantas have entered a partnership that is much deeper than mere codesharing, leading Qantas to sever its longstanding alliances with British Airways and Air France. These moves cut across the expansion of the global alliances, as well as complementing them. Whatever happens from here on, the global balance of power has shifted irrevocably. Now it is anybody's guess what happens next…But every airline will be assessing its options in this new world.

Tewolde GebreMariam, CEO, Ethiopian Airlines James Hogan, CEO, Etihad Airways Prof. Nawal Taneja, Airline Business Strategist & Published Author

Session 4: Taking Asia's cross-border joint ventures to the next level

1630-1655

Keynote Address:

Jayne Hrdlicka, Group CEO, Jetstar Airways

1655-1710

Q & A with Jayne Hrdlicka

Out of nowhere only eight years ago, Asia's LCCs – independent and associated with full-service airlines – have become a dominant force in Asia's short-haul international markets. The fact that the growth has occurred in international markets, each with their own disparate regulation and bilateral constraints, something that is unique globally, offers its own special features.
This is an evolution that is unique to Asia. So where will this region's carriers head next?
GALA DINNER: 10th annual CAPA Aviation Awards for Excellence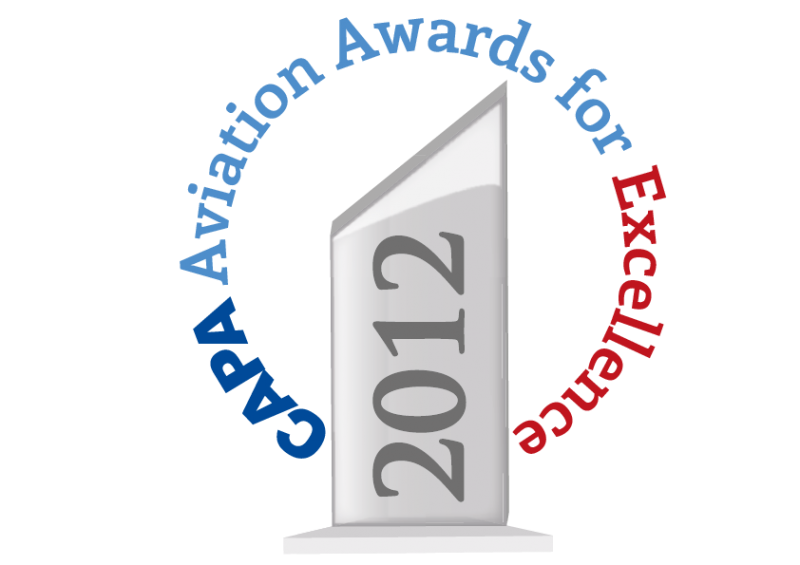 Thursday 29 Nov. 2012 – World Aviation Summit Conference Day 2
Session 5: Greater China's airlines and aviation policy

0900-0925

Keynote Address:

John Slosar, CEO, Cathay Pacific

0925-1030

Panel Discussion:

China's major airlines have undergone massive growing pains over the past decade as the domestic market has boomed, like no other before it. At the same time, a number of strong private airline groups have established. Yet the impact of China's airlines on international markets is yet to be felt, as a combination of government policy and airline product evolution makes for cautious expansion. China's industry seems poised to explode on the international scene, once policy and product settings are altered. When it does, it will be a powerful influence on the future aviation development, not just of the region, but globally.

Ivan Chu, COO, Cathay Pacific Dr. Xiaowen Fu, Associate Professor, Hong Kong Polytechnic University Peter Negline, Head of Strategy and Market Research, BOC Aviation

Session 6: Coordinating industry infrastructure and environmental policies to allow airlines to deliver aviation's potential economic benefits

1100-1125

Keynote Address: The economic benefits of the airline industry

Martin Craigs, CEO, PATA

1125-1220

Panel Discussion:

As economic and environmental pressures increasingly intrude on a fragile airline industry, the vast flow-on benefits of air travel can quickly be eroded. Air travel is so much a part of modern economic and social behaviour that it is invariably taken for granted, yet it contributes substantially to every country's GDP. Governments tax it as if it were a bottomless resource to be plundered, while environmental forces gather in Europe and elsewhere, seemingly to challenge every move. But the industry is not a resilient force and air services simply cannot be assumed to grow exponentially without clearer recognition of the needs of today. Infrastructure investment is vital, as is investment in airlines and new technology. This panel will review the current underrated value placed on the industry and examine what needs to be done to support essential growth for the next decade.

Martin Craigs, CEO, PATA
Stanley Hui Hon-Chung, CEO, Airport Authority Hong Kong
CW Lee, President & CEO, Incheon Airport

Session 7: Gaining and retaining the Marketing and Distribution edge: Is Social Media, like, the real thing?

1315-1340

Keynote Address: The next paradigm for airline and travel distribution

Venkat Chandramoleshwar, Sales and Business Development Manager, ITA Software by Google

1340-1450

Panel Discussion: Is social media, , the real thing?

In recent years US majors have derived billions of dollars – and most of their profits – from ancillary charges. But these are not so much add-ons as "take-aways" of existing services. Can the industry do it better, especially in Asia, where consumers are quick to adopt innovations? The answer has to be yes. It will however be a demanding process for suppliers, as airlines seek to gain competitive edge with each technological innovation. Already it is clear that mobile technology will be central to these demands, but how fast these preferences will change and how adaptable providers are able to be will shape the form of the survivors.
Gianfranco Beting, Communications and Brand Director, Azul
Emily Cho, Senior VP Marketing, Jin Air
Jonathan Hutt, Deputy GM (Strategy), Spring Airlines
Prof. Nawal Taneja, Airline Business Strategist & Published Author

1450-1500

Closing remarks and end of conference

Gold Sponsor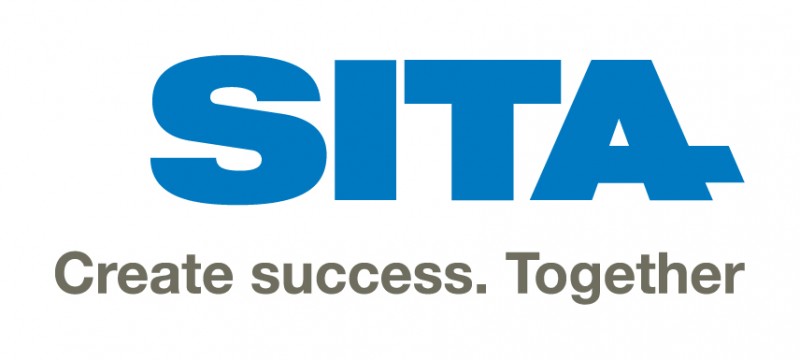 Airport Host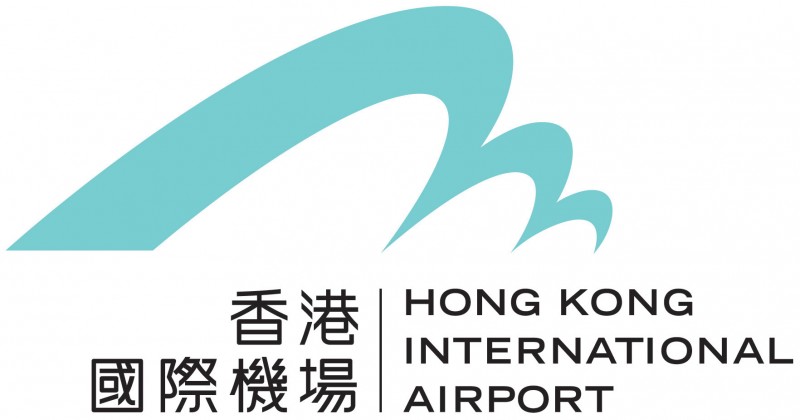 Contact Derek Sadubin for full sponsorship details: ph: +612 9241 3200 or email: ds@centreforaviation.com