KLM CEO Pieter Elbers at the CAPA-ACTE Global Aviation Summit: Responding to digital disruption
Analysis
The CAPA-ACTE Global Aviation Summit kicked off at Hotel Okura in Amsterdam on 27-Oct-2016 with a keynote presentation from KLM CEO Pieter Elbers.
Mr Elbers addressed the 850 CAPA-ACTE attendees from 45 countries on the topic of 'Digitizing the Airline': Connecting the dots towards 2025. KLM, with its Amsterdam Schiphol hub, was a disruptor in how and where passengers connect, and now Mr Elbers is bringing change to the digital world.
KLM has experienced a rise in passenger website usage, with 33% of tickets sold online and 70% of passengers using online check-in. Mr Elbers is preparing for a shift from mobile first to mobile only: "Whatever people do, it should fit in this small machine".
KLM has embraced third-party apps like Facebook Messenger and WeChat, and believes the future is with these types of platforms. KLM is the first airline in the world to use Facebook Messenger. Mr Elbers wants KLM to be able to respond to customer service issues during the journey, eliminating situations where a passenger writes a follow-up letter or e-mail. This saves KLM time and makes for a better experience. KLM's average online response time is 42 minutes, with a target to lower this further.
KLM CEO Pieter Elbers addresses his second CAPA Summit
Following a welcome reception on 26-Oct-2016 from host Amsterdam Schiphol Airport, the CAPA-ACTE Global Aviation Summit commenced on 27-Oct-2016 with a keynote presentation from KLM CEO Pieter Elbers. This is Mr Elber's second presentation at a CAPA Global Aviation Summit – he first spoke at a summit when he was COO. Mr Elbers is a lifelong KLM employee, having joined the Dutch airline in 1992. He was appointed CEO in 2014.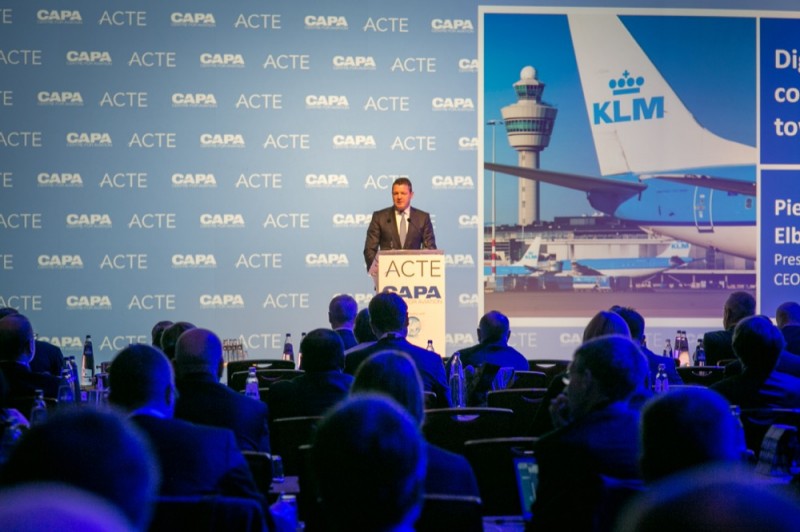 Pieter Elbers interview: Tehran and Latin America growth, fleet changes, 2017 outlook
In a separate interview with CAPA TV, Mr Elbers discussed changes at KLM and his outlook for 2017. KLM is resuming service to Tehran, having formerly been a major operator in the Iranian market.
Despite Latin America being perceived as a weak market because of Brazil's economic challenges, KLM is growing elsewhere on the continent and is buoyed by recent traffic right additions. KLM is refleeting as it takes 787-9s and replaces its Fokker fleet.
KLM CEO Pieter Elbers discusses growth and his outlook: 27-Oct-2016
KLM: the world's oldest airline but focusing on the youngest generation
KLM is famously the world's oldest airline continuously operating under the same brand. As Mr Elbers pondered what changes will occur by 2025, he observed the disruptive trends that have already impacted KLM's digital strategy, which cuts across every element of the airline. Consumers, especially young ones, are glued to personal electronic devices. Their behaviour – and innovations they will create at existing and future companies – dictate that airlines change.
Mr Elbers, like executives at other airlines, looks at big disruptors like Uber, Netflix and Airbnb and wonders what disruption will come to aviation. It is as much as worry as an opportunity, depending on how the airline is prepared to embrace new digital methods or create channels of its own.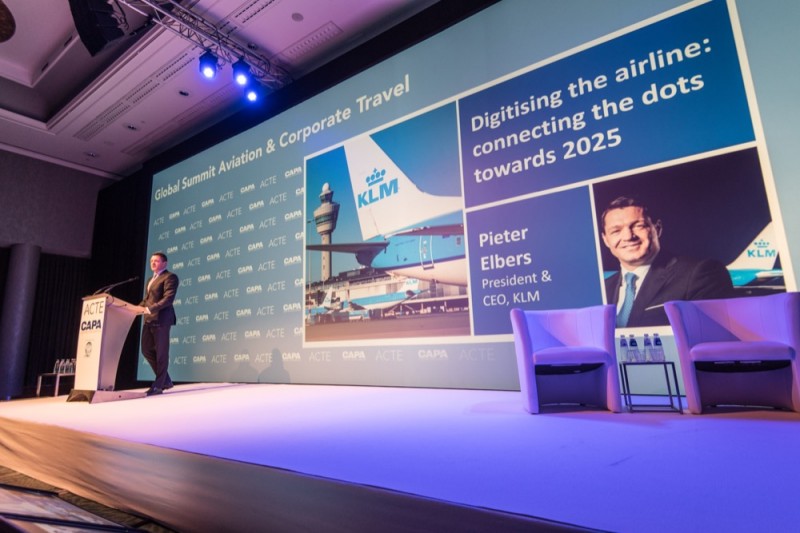 KLM receives 100,000 messages a week on social media. Its average response time is only 42 minutes, but Mr Elbers wants to further lower this, noting that customers expect an increasingly fast response time.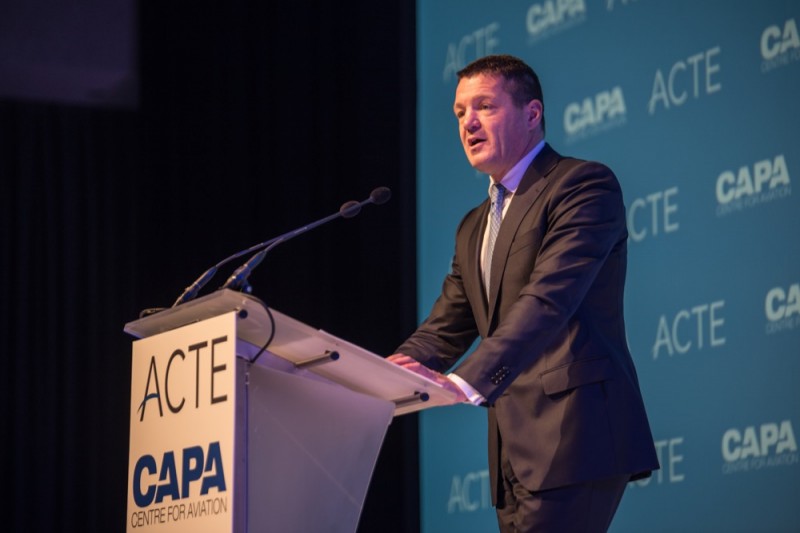 KLM changing its digital strategy from mobile first to mobile only
Mr Elbers was directly exposed to the changing world of mobile during a posting in Japan. He now sees KLM shifting from a "mobile first" to "mobile only" strategy. Mobile devices have proliferated with consumers, and in markets like China consumers may have two personal smartphones while not bothering with a traditional desktop computer. "Whatever people do, it should fit in this small machine", Mr Elbers said of the mobile world.
KLM receives 132 million website views, 60% of which are on mobile devices. A third, 33%, of KLM tickets are purchased online and 70% of passengers use online check-in.
KLM was the first airline to use Facebook Messenger, which it uses to communicate with passengers. This includes talking to KLM representatives as well as using Messenger for automatic updates on itineraries, check-in, issuing boarding passes and following up with any disruptions. Some of these functions are already in use with the WeChat app – the most popular app in China and one that combines not just messaging and update-sharing but other abilities, including ordering groceries and making appointments.
Mr Elbers strongly believes the future is with such "generic", or non-airline owned apps. Mr Elbers envisages a future where consumers do not visit its website.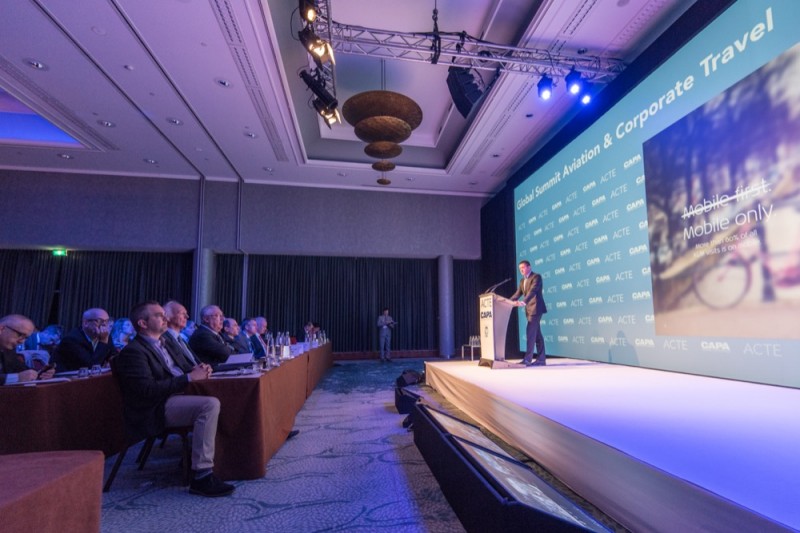 KLM's push is not entirely digital, but is one that Mr Elbers said would blend the physical and digital by taking the best of human interaction and the best of digital interactions.
Mr Elber's other mantras for the changing digital world include being where your customer is (as seen with KLM's Facebook Messenger deployment) and empowering the connected employee (KLM has deployed 91% of a planned 14,000 iPads for frontline staff). This combination should, in Mr Elbers plans, enable KLM to create new memorable experiences, including some that are without cost – such as a staff member wishing a passenger a happy birthday.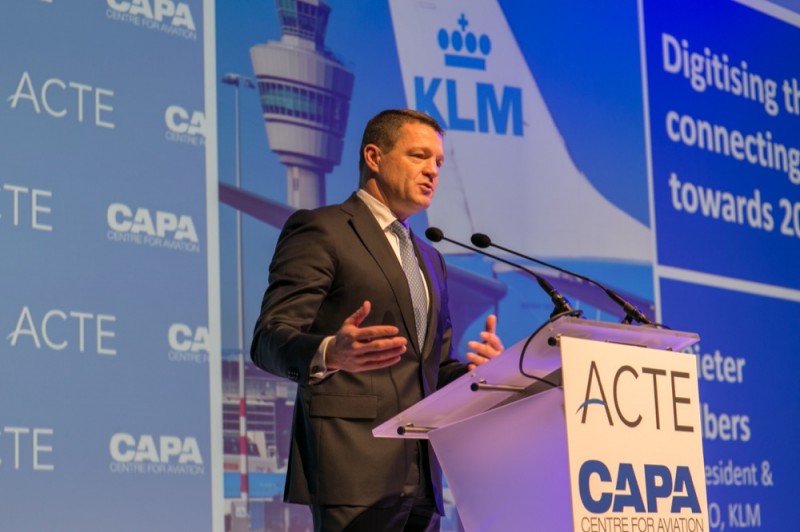 CAPA-ACTE World Aviation Summit
The CAPA-ACTE World Aviation Summit key speakers include:
Updates from the summit are on Twitter under the hashtag #ACTECAPA16 and CAPA members have full view of news briefs from the conference. Analysis reports, CAPA TV interviews and an event summary will be available in coming weeks.
CAPA's next summit is the Asia Aviation Summit in Singapore on 10-Nov/11-Nov-2016 hosted at the Capella.