Annual aviation frenzy stirs up Washington - CAPA Commentary, Part II: The bills and the budget
Discussions of the various bills and the President's budget must start with the just passed Senate's Federal Aviation Administration Air Transportation Modernization and Safety Improvement Act (S-223), since it is the furthest along the legislative track.
See related story: Annual aviation frenzy stirs up Washington - CAPA Commentary, Part I
But what is so disconcerting with both bills and the budget, is the general acceptance that there is only one sacred cow and it is not defense or entitlements. It is the fact that budget cuts must not touch security and fails to question whether security funding is as effective and efficient as it could be. Rolling out the body-scanners should have been a wake-up call to the agency that it needs to use its resources better, specifically for behavior analysis and intelligence to avert attacks rather than assuming that all 700+ million air travelers are criminals. Instead, what is likely, security spending will rise as investment in behavioral analysis and intelligence will be added on top of the wasteful body-scanner spending.
The budget also calls for more than doubling the USD2.50 security fee per segment, driving the one-way cost as high as USD11 by 2014, further exacerbating the passenger tax burden which is close to 20% of the average ticket. The fee would rise to USD4 on October 1 and then increase to USD4.50 in 2013 and then to USD5.50 in 2014. Should both the PFC and security fee be enacted passengers taxes would rise USD3.7 billion from the current 16.6 billion collected last year. Security fees now cover 41% of TSA spending and bring in an additional USD2.44 billion in revenues for a total of USD4.25 billion. The government cited the fact the security fee has not risen since 2001. The Canadians are already angry about the USD5.50 they would be charged to enter the US, ostensibly to cover security and inspections at Canadian airports.
Everything is now cast through the prism of deficit and job creation but this is the wrong prism. Instead, according to the Mineta/Skinner study, everything should be cast through the prism of long-term economic benefit.
"Although we must and will reduce the deficit, haphazard cuts will compromise the safety and growth of our aviation system," said Senate Commerce Chair Jay Rockefeller in agreement that aviation funding should not be cut. "We can't ever put safety second. I hope we can work with the House to get a bill to the President's desk quickly." The 17th continuing resolution expires on 31-Mar-2011.
Small community air service saved
For regional airlines, the retention of the Essential Air Service program, which former Presidential Candidate Senator John McCain wanted to kill, was a welcome relief. His suggestion sent Washington advocates scurrying, not the least of which was the Regional Airline Association, not to mention Senate champion Jay Rockefeller, making for a very convenient ally.
The defunding measure lost 61 to 38 but will run up against the House which voted Tuesday to eliminate EAS except for Alaska. This fiscal year, the program received USD170 million. Subsidies range from USD5,223 per passenger in Ely, NV, to USD9.21 in Thief River Falls, MN.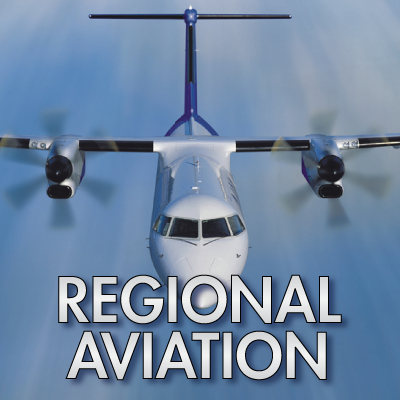 The problem is, the program is literally essential for many communities, especially in the West and Alaska. However, many communities within a two-hour drive of a larger airport are also funded. The FAA says the vast majority of EAS points meet this criteria. In addition, passengers have voted with their cars by driving further and further distances to take advantage of lower fares. Thus it seems it is unnecessary to fund service to communities that are within a reasonable striking distance of a larger airport -- so long as DoT does not base it on as-the-crow flies which it has in the past.
While this program does not deserve to be cut, it does deserve to be reformed to focus monies away from airports that are within a reasonable striking distance to a larger airport to Western US points and Alaska where windshield time is measured in many multiple hours or where there are no roads at all.
S-223 calls for strengthening small community air service by allowing communities greater flexibility in attracting desired air service, including permitting new financial incentives into contracts with EAS carriers to encourage better service. It also addresses a critical component that has been sought for decades -- extending contracts beyond two years that would allow airlines better long-term planning. It also encourages codesharing between large airlines and EAS providers. It would finally get DOT, which has never wholeheartedly supported EAS, to establish the long-awaited Office of Rural Aviation to focus on the development of longer-term EAS contracts. Finally, it would extend a provision that raises the federal share for certain small airport improvement projects to 95%.
The House bill eliminates EAS in order to achieve USD400 million in savings over four years. The deficit crisis may mean that opponents have the best chance ever of killing or at least limiting the program to those communities that really need it which will impact the regional airline sector.
Then there is AIP funding for small airports which remains funded in the Senate bill. This program received a lot of flack last year at the behest of the Air Transport Association that says the funding would be better spent on NextGen. Small airport projects which FAA pegged as low priority received USD3.5 billion in the last fiscal year. The biggest boondoggle, according to detractors who include the Citizens Against Government Waste, the National Taxpayers Union and Freedom Works, includes the John Murtha Airport in Pennsylvania, serving 30 passengers daily and received USD1.3 million.
The Senate bill was also a relief to business and general aviation interests, who fought off previous incarnations of the Senate bill over the years because they imposed user fees on the sector. However, the bill does increase taxes on jet fuel substantially, from 21.9 cents to 35.9 cents per gallon. Better increase fuel taxes than impose user fees, they say. The change is expected to raise an additional USD400 million for NextGen.
Airlines have been fighting just as vociferously to impose more user fees on business and general aviation, charging they are not paying their own way in their use of the NAS. The conflicting statements are definitely open to debate but business aviation has a point, especially given the priority offered to airlines in order to achieve maximum passenger throughput and the fact that airline scheduling may have been at the root of many delays.
The bill also includes the Airline Passengers Bill of Rights which goes beyond the DoT's misguided tarmac rule. It codifies the tarmac rule into law and repeats many of the requirements that are already in the rule. It also requires that every child have a ticket and be buckled into a seat despite assertions that that might drive more risk to parents who would opt to drive. Studies asserting this have, however, come under serious question.
Budget hawks lose first round
The passage reflects the tough job deficit hawks will have this year, at least in the Senate, and rightly so. The hawks want government spending, including user-funded aviation spending, rolled back to 2008 levels which would have shaved USD3 billion. The Democratic-controlled Senate beat back those efforts but hawks were successful in including the rollback to 2008 levels in the House bill.
The biggest problem with the USD34.6 billion Senate bill its is duration at only two years. However, the USD59 billion House bill, the FAA Reauthorization and Reform Act of 2011 (HR 658), extends four years. Still both are too short given the fact that the last reauthorization bill was passed in 2003, expired in 2007 and forced no fewer than 17 continuing resolutions since then. More long-term spending plans are definitely in order.
Its largest stumbling block in the Senate, more long-haul flights out of Washington National, was overcome by compromise that raises the current 12 roundtrips to 16, pleasing Western legislators but not the Maryland and Virginia delegations who fear the additional noise. It also provides for an additional eight long-distance flight should an as-yet-to-be launched FAA study favor it. The House bill would add 10 new slots beyond the perimeter.
The Senate bill also picks up on a long-term National Transportation Safety Board recommendation requiring pilots be given traffic tracking capabilities in the cockpit, eliminating their total reliance on air traffic control for maintaining runway safety. It also requires better oversight of foreign repair stations and strengthens airline inspections.
It attempts to pry some structure out of NextGen plans by requiring FAA to establish deadlines for NextGen adoption, specifically for Required Navigation Performance (RNP) that has become so important to Alaska and Southwest. It also requires the agency to implement Area Navigation (RNAV) procedures for the top 35 airports by 2014 and the entire NAS by 2018. The Senate, as do aviation interests, wants FAA to accelerate the adoption of Automatic Dependent Surveillance-Broadcast (ADS-B) technology. It also wants FAA to develop an Air Traffic Control Modernization Oversight Board to oversee FAA's NextGen progress and to appoint a Chief NextGen Officer to provide accountability for NextGen deployment.
The House bill
What passed out of the House Transportation & Infrastructure Committee last week, is HR 658, a four-year, USD59.7 billion bill running through 2014. Budget hawks are touting USD4 billion in savings from FY2010 funding levels and requires FAA Administrator Randy Babbitt to find the cost savings without compromising safety.
It sets overall funding levels to FY2008 levels for both FY2011 and FY2012. That sounds awfully familiar and it seems Congress is adopting a failed FAA ploy. "We'll make it up in the out years," the FAA often told a highly skeptical Congress when explaining why budget requests were so low.
Sponsors also say it streamlines processes and provides funding for NextGen planned in the next four years. It allows expansion of the contract tower program which, they say, will save USD400 million over the life of the bill. Along the same lines it sets up a process for consolidating aging, obsolete and unnecessary FAA facilities. Both of these provisions are great on paper but usually face stiff Congressional opposition when actual facilities are named.
MRO issue addressed with risk-based approach
Perhaps its greatest contribution is its requirement for FAA to establish a risk-based approach to the foreign repair station issue. The maintenance outsourcing issue was the subject of a damning PBS Frontline investigation concluding that airline maintenance outsourcing was unsafe. Business travel advocates have long questioned the safety of foreign repairs stations. FAA has done little to assuage their fears being completely unconvincing in the Frontline investigation and begging more questions than answers even for seasoned aviation observers.
But US repair stations do far more work than the use by US airlines of foreign repair stations. The MRO segment includes 274,000 jobs and contributes USD39 billion to the economy annually, according to the Aeronautical Repair Station Association (ARSA). The bill corrects issues raised with last year's House bill by establishing a safety assessment system for foreign repair stations. Safety management systems are seen as the best way to instill and carry out a true safety culture at aviation organizations. They are now being rolled out at airlines and charter companies and extending the practice to MROs can only help.
The House plan calls for risk-based inspections and requires the FAA to consider inspection results from foreign civil aviation authorities operating under a maintenance agreement with the United States. It also subjects all Part 145 repair station employees responsible for safety sensitive maintenance functions on Part 121 aircraft to be subject to drug and alcohol (D&A) testing consistent with the laws of the country where the repair station is located. It ensures effective oversight of non-certificated maintenance without having unintended consequences that would undermined the efficiency of the maintenance and manufacturing industries, said ARSA.
ARSA added the committee beat back two amendments that would have undermined free trade in global aviation maintenance services, including amendments that would have required duplicative biannual inspections of foreign repair stations. Another amendment would have required drug and alcohol inspections for overseas repair stations without regard to other nation's law, effectively forcing repair stations in countries that prohibit random testing to surrender their certificates.
"These amendments would have added new layers of bureaucratic oversight and increased costs for repair stations and airlines while doing nothing to improve safety," said ARSA. "Furthermore, they would destroy the system of bilateral aviation safety agreements that allow US aviation maintenance companies to compete internationally and threaten the United States' USD2.4 billion positive balance of trade in maintenance services.
HR658 retains the current USD4.50 level for PFCs, and interestingly, repeals the the union election-rule changes passed last May by the National Mediation Board to make it easier for unions to win representation battles. It would restore the rule that a majority of a workforce must vote in favor of union representation instead of a majority of those voting.
No longer in the measure are controversial provisions proposed last year by then Transportation & Infrastructure Chair James Oberstar to undermine airline alliances. He wanted anti-trust immunity for business ventures to sunset after three years. There is also no provision for the General Accountability Office to study the issue of alliances and joint businesses.
The President's Budget
Even as the House and the Senate reauthorization bills make their way around Capitol Hill, the President's budget, issued last week, gives one pause, especially with its airport funding cutbacks and its huge spending spikes on high-speed rail (HSR).
Since last Autumn, the President has been advocating infrastructure spending, a small portion of which involves aviation. At the time, his pre-election, Hail-Mary pass called for USD50 billion to fund road, rail and runway projects. He also called for a National Infrastructure Bank (I-Bank) to help with funding. As usual, his proposal was light on details but his budget was not even if it contributes more to confusion than clarity. For that reason it requires discussion of both surface and air proposals because the former may reveal some of the Administration's future efforts that would be detrimental to aviation.
He is proposing a new pot of money in the budget request for USD50 billion "up front economic boost," the vast majority of which goes to surface transport but includes funding for 150 miles of runways. It would otherwise be called a second stimulus package, if it weren't for the fact that that language would guarantee it would be dead on arrival on Capitol Hill. To raise the USD50 billion, Mr Obama has called for ending some oil industry tax breaks. At least one observer put the USD50 billion in perspective by comparing it to the nation building we are doing in Iraq and Afghanistan, asking if we can afford to do it there, we should do it here.
USD3.4 billion of the USD18.7 billion FAA budget is from the USD50 billion "up-front boost" which is only being funded with USD5 billion this year should it pass. The budget and the "boost" create a mind-numbing confusion. But it seems the boost includes USD3.1 billion devoted to AIP transition for larger airports who will no longer be eligible to receive Airport Improvement Program grants since the budget dropped the program from USD3.1 billion to USD2.4 billion. The budget also includes USD3.35 billion for runways for grants in aid to airports aimed at increasing overall system efficiency in the future. The funds will be used to honor existing long-term funding commitments, Runway Safety Area improvement projects, and for noise mitigation projects.
The boost includes a USD250 million Facilities and Equipment request, USD200 million of which would go to NextGen research, advance development, and implementation of engineering solutions for NextGen technologies, applications and procedures. The balance would be available for near-term improvements in FAA's infrastructure, including upgrading power systems and air traffic control centers and towers. The FAA suggests that NextGen will reduce flight delays 21% by 2018 and it is well know that carbon emissions can be cut 12%. Indeed, the goals set for aviation to reduce environmental impacts hinge on NextGen.
Then there is the proposed I-Bank, an entirely different pot of money that provides guarantee loans for NextGen aircraft equipage which drew kudos from user groups. It will spring from the President's yet-to-be-proposed surface reauthorization bill. Much to the disappointment of the general aviation sector, the loan guarantees do not now extend to equipping GA aircraft.
Aircraft equipage remains controversial. ATA suggests that given the fact that its users pay into the aviation trust fund and will benefit from equipage, trust fund monies should be allocated for it. They also suggest they need a strong business case for equipage given the fact they have equipped before only to have the never-used cockpit technology grounded as aircraft became obsolete or in capacity cuts. In other words, they don't want to equip again only to have FAA fail to deploy again.
"The key point here is the importance of first showing the benefits of the current technology equipped on planes," said ATA. "We support the Senate bill because it holds FAA accountable for meeting certain standards."
And that is not so unreasonable, given doubts about FAA's ability. The question then becomes not funding but expertise. NextGen may be a high priority to DoT but its Inspector General said FAA is not up to the job. Indeed, FAA agreed, calling recently for private sector help in developing the new system.
The inclusion of aircraft equipage in the I-Bank is a huge change, even if it is borne on one that may not come to pass. At least it means the administration is listening to aviation, if not actually delivering, yet.
Meanwhile, the Aerospace Industries Association, which took the lead in putting aviation's bid to get a piece of the USD50 billion pie, hailed the I-Bank guarantee. "This will help address one of the larger challenges facing the full implementation of NextGen — establishing a sound business case for equipping airlines with upgraded avionics systems," the AIA said. "Without the cockpit infrastructure component, there is no NextGen." It is also an excellent way to maintain and promote new, high-tech jobs.
Cautionary note
In the future, the President intends to expand the I-Bank beyond surface projects to other infrastructure sectors. Calling it a blueprint for his surface transportation reauthorization, the President is asking for USD5 billion each year over the next six for a total of USD30 billion for I-Bank. Secretary of Transportation Ray LaHood hopes to have a new surface reauthorization bill by August. I-Bank would be housed in DOT, have an oversight board, and would start with 100 full-time-equivalent employees. In other words, aviation must hope for the passage of surface transportation if it wants the equipage guarantee.
The I-Bank will be geared toward projects "of national or regional significance." The idea is to work with credit markets and private-sector investors, to leverage limited resources to achieve maximum return on federal transportation dollars.
In addition to the I-Bank and regular federal spending, the President provided for a USD32 billion competition called Transportation Leadership Awards to "encourage fundamental reforms in planning, building and managing transport systems" and encourage a performance-based funding distribution system.
"This program would reward states and regions that implement proven strategies that further the Department's strategic goals, strengthen collaboration among different levels of government, focus on performance and outcomes; and encourage the development of a multimodal transportation system that connects people to opportunities and goods to markets," said the department.
Questions about an I-Bank for aviation have already been raised. Airports Council International - North America President Greg Principato noted we supposedly already have one and it is called The Aviation Trust Fund. He penned a piece saying it is hard to know whether to support such a program since so many unknowns remain. He is right, especially given the programs already available to aviation, however, flawed they are. He did emphasize, however, that aviation programs should not be included in budget cutting for deficit reduction pointing out they are user funded.
He also pointed out that the I-Bank idea goes back to 1817 but, perhaps the best point to be made is the fact that, while we've never had trouble raising revenues for our various trust funds, we've had a lot of trouble appropriating that money. The fact that we have ignored infrastructure spending for so long is a fitting testament to that.
"In aviation, the tools to meet the need in a locally generated, growth producing, job creating, non-deficit inducing way are already there," said Principato, in a recent blog. "I do not understand why the federal government keeps limiting their use. Until that is explained to me, I'll withhold manning the barricades for an Infrastructure Bank."
The same can be said for highway trust funds for which are set, under the President's proposal, to be transferred to a Transportation Trust fund which would go beyond funding these two modes to include current and high-speed rail and the I-Bank. Under this plan, highway taxes could end up being used for non-highway spending.
The precedent for combining these dedicated, user-funded programs should be worrying at the very least.
Budget puts aviation in perspective
Aviation interests can be forgiven for not being too excited by all the infrastructure investment and a look at the budget reveals why.
It allocates USD129 billion, up 66% from FY2010, for the Department of Transportation (DoT), not including a USD556 billion, six-year surface transportation reauthorization proposal. That is USD92 billion annually, putting aviation squarely in perspective when compared to the USD18.7 billion "to maintain" the ATC system. That includes USD1.1 billion for NextGen, up USD347 million over FY2010's enacted budget.
That USD92 billion doesn't even count the USD8.8 billion annually for high-speed rail which should never have made it to the top of the transportation agenda in the first place. But more on that in Part III.
But wait, there's more and this is what makes airports an airlines so mad. Airports have been seeking at $3 increase in the passenger facility charge for years, citing the fact that construction costs have skyrocketed well beyond inflation since 1990 ensuring construction dollars don't go as far. Airlines have opposed the fee increase for fear it will be too much for passengers, although, as usual, they shot their own argument in the foot by pouring on their own USD2.3 billion in fees.
Their fiscal fumbling aside, airlines have a good point. Aviation taxes have far surpassed sin taxes. In a brilliant article on the subject CNBC Contributor Becky Quick put the issue in fine relief.
"Which item do you think has the most federal taxes and fees attached to it: (1) a can of Budweiser, (2) a carton of Marlboro Reds, (3) a Smith & Wesson Centennial revolver, or (4) a roundtrip airline ticket from Chicago to St. Louis," she asked, adding a low-fare she recently found had a tax mark up of 20%. "If you guessed the beer, cigarettes, or gun, you'd be wrong. Federal taxes and fees tally up to about 5% for the beer, 18.2% for the cigarettes, and 10% for the revolver. But buying an airline ticket pushes the boundaries of government taxation, initiating a slew of taxes and fees most of us never knew existed -- a passenger ticket tax, a flight segment tax, a frequent-flier tax, a cargo waybill tax, a commercial jet fuel tax, and a 9/11 fee, just to name a few."
This is exactly what airlines have been saying for years and it really irks Quick. "Airline travel is what I consider a necessary evil, both for business and for leisure," she wrote. "More important, the airline industry is an extremely critical part of our national infrastructure and our economic growth. And to be carrying such an unfairly disproportionate burden of fees and taxes seems, at best, short-sighted from a national policy perspective."
She noted frequent CNBC Guest Gordon Bethune, former Continental CEO, said airlines are an easy government target complicating their effort to earn healthy profits. "The government doesn't think anything of adding fees and thinking it doesn't matter," Bethune told Quick. "Well, it does. There's an elasticity of price for airline tickets, and every extra dollar they take is one we lose."
But the bigger problem with all of these taxes is that they're not being used for what they should be: rebuilding and shoring up our air traffic control system, which is woefully out of date."
The budget gives airports the USD7 passenger facility charge (PFCs) but it also taketh away cutting AIP funding from $3.5 billion to $2.4 billion and excluding larger airports on the theory that smaller commercial airports are unable to increase PFCs.
ATA has long opposed any increase in passenger taxes/fees noting the number of such taxes have increased in the past 20 years from seven, which raised USD3.7 billion, to 17 amounting to a USD16.6 billion passenger tax burden. This is down from the nearly USD19 billion cited before the recession.
Both Senate and House versions left airport improvement funding intact along with the USD4.50 cap on PFCs. A USD3 increase would raise the cost of a ticket by USD112 for a family of four connecting through a hub, according to Delta CEO Richard Anderson. In the meantime, the budget would increase security fee up to USD5.50 by 2014.
"The National Taxpayers Union, one of the most respected taxpayer advocacy organizations in the nation, has come out in strong opposition to raising the PFC or imposing any other tax increases on air travel," said ATA. "We hope that lawmakers will listen to their concerns and avoid another pitfall that could again prevent an FAA reauthorization bill from being signed into law."
Budget reality check
"The biggest 'Known' about infrastructure is that it spurs economic development and creates jobs," Principato wrote in a recent blog "Unfortunately, in aviation, the job creating Airport Improvement Program, funded by users and not with general tax funds, is slated for cuts; while the ability of local communities to create local jobs by financing local projects using local resources is artificially and onerously limited by a non-sensical federal cap on airport user fees. And, until we get that right, by the way, there will be no NextGen! Got to land and takeoff and collect passengers somewhere!"
While excluding large airports from AIP stems from the President's National Commission on Fiscal Responsibility and Reform, it may be penny wise and pound foolish if one remembers than construction costs have dropped since the recession making it the best time ever to field such projects. As a salve, the budget also allocates USD 3.1 billion from the "up-front boost" to assist larger airports with the transition from the old to the new AIP program.
The PFC and airport funding provisions brought swift reaction from airports. "By gutting the AIP, the Administration's budget proposal fails to provide the resources necessary to provide safe and secure facilities that reduce passenger delays and inconvenience," said Principato. "This budget proposal to raise the PFC user fee is two years too late. Most especially because we know that Congress will not include this provision in the FAA bill despite the fact that it would allow local communities to create local jobs building local projects with local resources. So, we may get the AIP cut without the additional local freedom of the PFC user fee."
AAAE President Chip Barclay agreed. "Given its unrealistic reliance on proposals Congress has been reluctant to embrace, the net result of the Administration's budget request is a dramatic, one-third reduction in funding for the critical Airport Improvement Program, which is supported entirely by aviation users rather than the general treasury. De-funding user-supported airport infrastructure investment - to levels not seen in a decade - is not the solution to our current budget woes. Airports need more tools, not fewer, to meet the safety, security and capacity needs of our national aviation system -- that means robust federal investments, less federal intervention into local decision-making by lifting the cap on PFCs and a tax policy that allows airports to issue bonds without being unfairly penalized."
Take one for the team
One could argue that aviation, as everyone else, should take one for the team except for two factors. Users pay into a fund to pay for all this and, given the lack of infrastructure spending, we've been taking one for the team for 40 years.