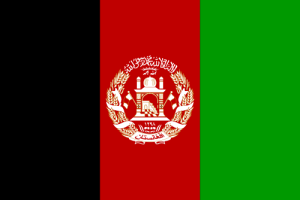 About
The civil aviation sector is central to Afghanistan's reconstruction efforts since the fall of the Taliban government in 2001. The Afghan Ministry of Transport and Civil Aviation is working with international partners and donors for the rehabilitation, organisation and management of Afghan airspace. Responsibility for its airspace will pass from the US-led International Security Assistance Force to the Afghan Government at the end of the country's stabilisation process. The main hub is Kabul International Airport in the country's capital.
Ariana Afghan Airlines, the government-owned-and-operated carrier, has historically had autonomy in the aviation market. The airline was completely grounded in November 2001 during the overthrow of the Taliban government by US allies in Operation Enduring Freedom. It commenced rebuilding operations soon after and flies to a number of international destinations – including Middle East and Central Asian countries, China, India and Germany – although it remains on the list of carriers banned in the European Union (as at Jul-2010). The Government has since opened up the market with Kam Air – founded in August 2003 – becoming the first commercial airline. Safi Airways, with five aircraft and a network including Frankfurt, Gulf States and India, is the second-largest carrier after Ariana.
To have full CAPA Profile access you need a CAPA Membership
Our suite of profiles covers:
Your portal for aviation data
CAPA Profiles contain the most up to date news and analysis plus a comprehensive range of timely and reliable data including schedules, capacity share (passenger and cargo), fleet summary, traffic results (monthly and annual), financial results and more. Access Profiles for the latest statistics and insights on airlines, airports, suppliers, countries and regions.
I didn't realise all this traffic data was here. The data is much more up-to-date than the other results we usually use - I'll be using this from now on.

- Air Services Development Manager, Airport Member.