Millennials challenge corporate travel managers: CAPA research into social trends, supply options
Analysis
Australasian travel managers are having to review their policies as social and technological trends reshape business travel attitudes and behaviours. CAPA research across Australia shows that the rise of millennials in the workplace and their preferences for non-traditional travel options are causing organisations to adapt their expectations and procedures.
It is clear from CAPA's survey and other research is that the corporate travel environment continues to evolve and that travellers will push the boundaries.
The changing demographics of the workplace are combining with the rise of mobile technology and the growth of the sharing economy to add complexity to travel management.
Millennials make up over a quarter of the workforce
Over 2016, CAPA has surveyed more than 1,000 business travel professionals at events around Australia and New Zealand and confirmed the growth of millennials (people born between 1980 and 2000), with almost a third of those polled reporting that between 21-30% of their company's employees fall into the millennial demographic.
Sydney had the highest proportion of millennials, with 38% of those polled having 21-30% of their workforce in this demographic.
Figure 1. Percentage of Millennials in the Australian workplace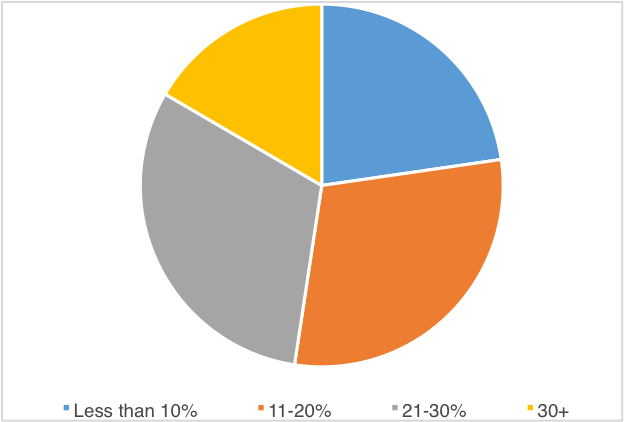 While the size of the millennial workforce in Australasia is still smaller than that of countries like the United States, where millennials now constitute the largest demographic in the workplace, it is growing fast and predicted to account for more than half of the labour market by 2020.
This demographic upheaval is unstoppable, making it vital to understand the attitudes and behaviours of millennials, especially those related to travel.
Travellers increasingly want to combine business and leisure
One of the characteristics of millennials is a strong focus on work/life balance, and for business travel, this translates into a tendency to add a leisure component to business trips.
An overwhelming majority of organisations in the CAPA survey permit the adoption of that inelegant description of a combination of business and leisure, 'bleisure' travel, but many organisations still have no formal policy to accommodate this trend.
Figure 2. Does your organisation permit 'bleisure' travel?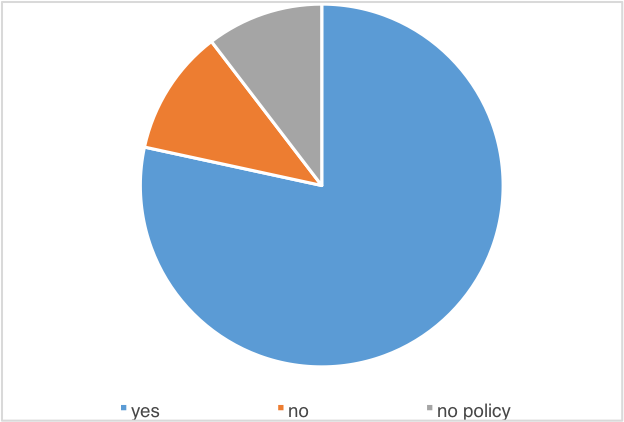 The lack of policy is concerning because of the number of crucial factors involved. For example, duty of care obligations mean that organisations are responsible for the well-being of their staff while they are travelling.
Without a clear policy on what type of travel is permitted on the organisation's behalf, there is plenty of room for misunderstanding and potential liability. Bleisure also has expense management implications and organisations need to know which costs are their responsibility and which should be borne by travellers themselves.
Figure 3. What proportion of business trips have a leisure component?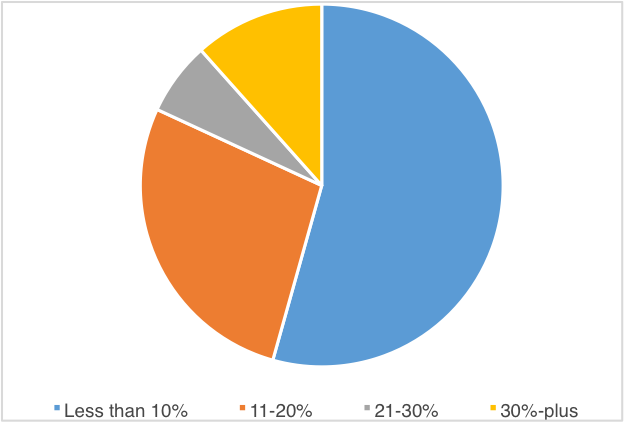 The proportion of business trips which include leisure components is still small (most organisations report less than 10%), although recent reports suggest that as many as 23% of business travellers extend their trips to include some vacation time. However, most experts expect the phenomenon to increase rapidly in coming years.
Use of the 'sharing economy' such as Under and Airbnb is growing
Another significant shift in travel behaviour associated with millennial expansion in the workforce has been the adoption of sharing economy solutions like Uber and Airbnb.
A recent Concur study found 56% growth in usage of sharing economy accommodation, with business travellers on average staying five nights when home sharing, compared to three nights when staying at a traditional hotel.
CAPA's research found that 36% of organisations permit the use of sharing economy providers in Australasia.
Figure 4. Does your organisation permit use of sharing economy providers (Uber/Airbnb)?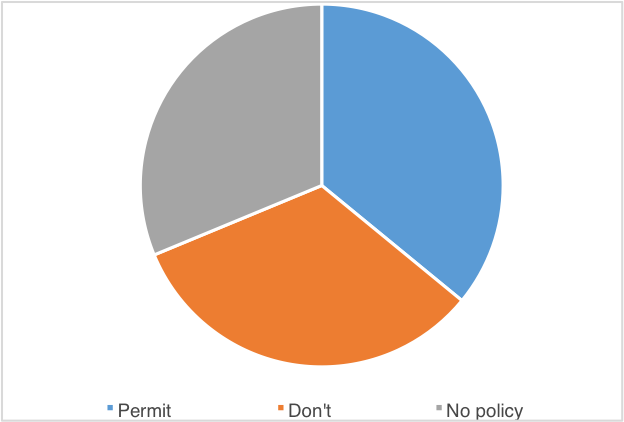 However, almost a third of organisations have no policy for the use of these options, which provides some cause for concern on a number of fronts.
For organisations with firm hotel contracts, the leakage of travellers to services like Airbnb threatens the integrity of hotel policies and programmes and could prevent organisations from using the room nights they have pledged to secure their negotiated rates.
The use of sharing economy providers also represents a duty of care challenge, with travel managers not able to conduct routine property inspections and vet the providers.
While Airbnb has made inroads into the corporate market with comprehensive reporting and billing services for business travellers, some organisations may still have difficulty integrating this data into their existing management systems.
Research conducted by International SOS found that 22% of business travellers anticipate increasing their usage of shared lodging services like Airbnb.
While cost and traveller preference are becoming important, safety must come first
Like CAPA, International SOS also found many organisations do not have clear policies or procedures for staff using these sharing services for business-related travel.
The safety advisor points out that when considering the risks associated with accommodation, the advantages of cost savings and convenience that are associated with apartment or house shares need to be compared to the business-grade hotels which are most likely operated by internationally-recognised companies. These generally have higher security standards, including access controls and the ability to respond to emergencies.
Experts point out that there is no one-size-fits-all approach to travel risk management, and policies need to relate not only to the specific locations and risk environments to which an organisation sends its business travellers, but to the individual travellers themselves.
"There is little doubt that share economy services are here to stay and will continue to evolve in other service industries, creating alternate options for business travellers and their employers. How organisations choose to make use of these services requires careful assessment and consideration by office bearers, risk managers and business travellers alike," International SOS advises.
The corporate's travel policy should bring it all together

What is clear from CAPA's survey and other research is that the corporate travel environment continues to evolve and that travellers will push the boundaries.

The changing demographics of the workplace are combining with the rise of mobile technology and the growth of the sharing economy to add complexity to travel management. Travel managers need to balance the needs of their organisation with the wellbeing of their travellers, and increasingly this involves embracing new supply options, booking methods and communication tools.

However, the primary responsibility of the travel manager is ensuring the safety of all travelling staff and it is vital that policies and procedures are adapted to address changes and the new risks they bring.
The ACTE-CAPA Global Conference will be held in Sydney on 21-22 November 2016 with informative sessions and unrivalled networking with with industry leaders.