Region: Southwest Pacific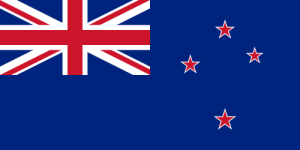 About
New Zealand is an island country in the south-western Pacific Ocean comprising two main landmasses (the North Island and the South Island), and numerous smaller islands, situated about 2,000 kilometres southeast of Australia across the Tasman Sea. In New Zealand there are about 9000 active pilots and 3830 aircraft. More than 8.4 million passengers travel on domestic services and 3.7 million arrive in New Zealand on international air carriers each year. The government body responsible for aviation in New Zealand is the Civil Aviation Authority (CAA). The CAA is charged with the management of safety and security risks in New Zealand civil aviation through the implementation of efficient oversight, regulatory, and promotional action.
New Zealand's national carrier is Air New Zealand (IATA: NZ), based at Auckland Airport. Air New Zealand operates a domestic and regional network within New Zealand and the Pacific and international services to Australia, Asia, North America and Europe.
To have full CAPA Profile access you need a CAPA Membership
Our suite of profiles covers:
Your portal for aviation data
CAPA Profiles contain the most up to date news and analysis plus a comprehensive range of timely and reliable data including schedules, capacity share (passenger and cargo), fleet summary, traffic results (monthly and annual), financial results and more. Access Profiles for the latest statistics and insights on airlines, airports, suppliers, countries and regions.
I didn't realise all this traffic data was here. The data is much more up-to-date than the other results we usually use - I'll be using this from now on.

- Air Services Development Manager, Airport Member.