London-Amsterdam Bridge concept studied by UK government. Royal Wedding Update
Analysis
The UK government has established a highly paid 15-person committee to examine whether a focus group study should be conducted into the feasibility of a new bridge to connect London Heathrow Airport with Amsterdam Schiphol Airport. This follows strenuous attempts by the Conservatives' Liberal Democrat and Green coalition partners to encourage air passengers to travel anywhere except to and from the UK.
The committee will be headed by the Bishop of Bottom Hollow and Little Barking, who leapt to prominence last year by excommunicating all airline staff in the UK, whom he described as "sinful exponents of the dark art".
The concept of the new "Air Bridge" would be to allow passengers at Heathrow to connect, via a short bus ride, through Schiphol Airport to lots of other places in the world. This will, according to the revolutionary plan, avoid the need to build any more airports, runways or terminals in the UK. Under the daft (sic) plan, published last week by Wikileaks, funding for the bridge would be generated from a simple tripling of the Air Passenger Duty. "It's only a few quid anyway and most people can afford it. If they can't they should stay at home. There's lots of good programmes on the telly these days", said Chancellor of the Exchequer, George Osborne, MP, who is currently supervising a reduction in payments to the BBC.
The UK Department for Transport has recently undertaken a study of passenger preferences which persuaded them that there would be no direct impact on customer perceptions of the transfer process. The study concluded that, using some shiny new buses that might be manufactured in China or somewhere quite cheaply, the trip time between the two airports would barely differ from the current time taken to connect between terminals at Heathrow.
Artist impression of Heathrow-Schiphol bridge concept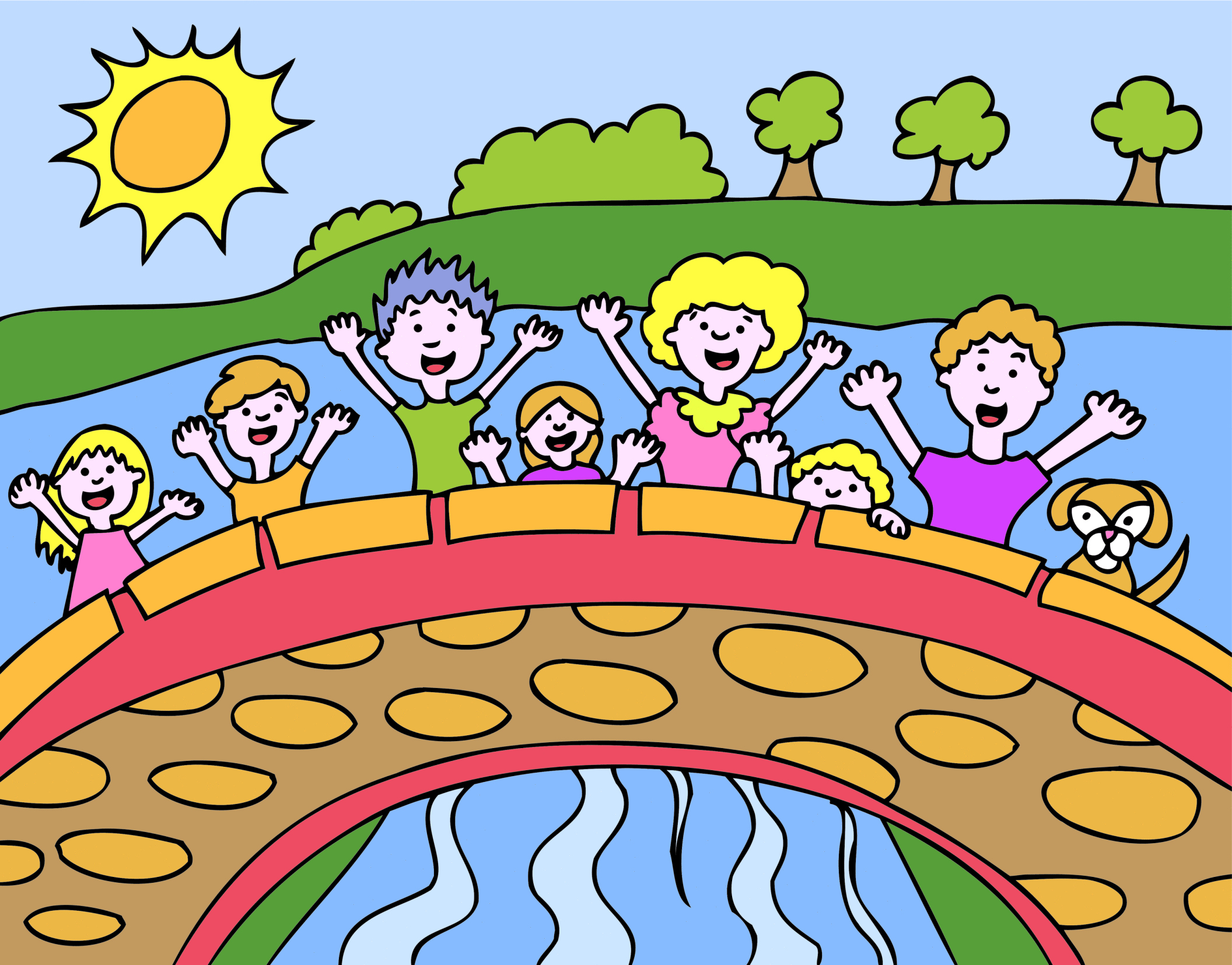 A BAA official, when informed of the new committee and bridge concept, supported the prospect, once she had had a cup of tea. She believed that "considerable cost savings would accrue to the government by not now having to purchase snow removal equipment that had been ordered following last winter's airport skating rink." She also praised the Dutch for their ability to deal with snow, noting "their long tradition of skating on thin ice, which goes right back to Hans Brinker."
No UK government official was available for comment owing to their involvement in preparations for the Royal Wedding later this month.
Meanwhile a spokesman for the Dutch Ministry of Transport said something that no-one outside Holland could understand, and then expressed a total lack of knowledge of any proposed Anglo-Dutch bridge. "There's no way we want any more transfer passengers here either. Now that we don't charge them, they only get in the way and before we know it we'll have to build another runway. It would be better if they connected to Brussels Airport instead, because it is not in Holland."
Charlie Sheen world tour to breathe new life into Hooters Air
Charlie Sheen's "Violent Torpedo of Truth" world tour is to be the catalyst for the resurrection of Hooter's Air, the art nouveau concept airline that ceased flying in 2006. But it was apparently not dead, just resting, awaiting something sufficiently tacky to raise it from its comatose state. The star of Two and a Half Men, whose erratic behaviour has been headline material for some weeks, stated that he was unable and unwilling to travel on a normal commercial flight, citing the fact that flight attendants were a) fully clad, b) sometimes male and c) sometimes said things to him that upset him.
Bob Brooks, founder of restaurant chain Hooters, which describes itself as "delightfully tacky yet unrefined", said Mr Sheen was "a gift from tacky heaven". Mr Brooks has vowed to investigate the altitude at which Federal and State laws regarding practically everything become unenforceable.
Hooters Air has promised to keep reporters abreast of further developments, including the maximum takeoff weight of the first flight.
Mr Sheen, who has reportedly been dieting recently, meanwhile denied rumours that he had been invited to be a bridesmaid at a forthcoming Royal Wedding.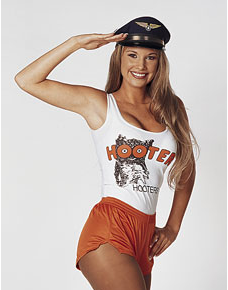 Silvio Berlusconi and Nicolas Sarkozy to establish flight attendant training college
Italian Prime Minister, Silvio Berlusconi and French President Nicolas Sarkozy are to combine to address one of the pressing issues for the airline industry, the acute shortage of skilled resources. They are to use their distinguished profiles to ensure the success of a state-of-the-art flight attendant training college that will raise the bar for these much underrated resource skills
In a joint announcement the two prominent leaders said, "as we prepare for future life outside politics, we each share the goal of eventually doing something useful for mankind. We have been researching this project for some time now across a wide range of fronts and are convinced that we have the skills and leadership talents to really make a difference in this new arena." Applications for positions at the college are now open for "young ladies of good backgrounds." Consideration is apparently being given by the founders to accepting male applicants as well, but no decision is expected at this stage.
The prestigious training college is to be located near the small town of Bling-Bling in southern France. It is planned to open as soon as the two founders are freed from their other duties and the Royal Wedding is over.
Negotiating the fine details for Bling-Bling College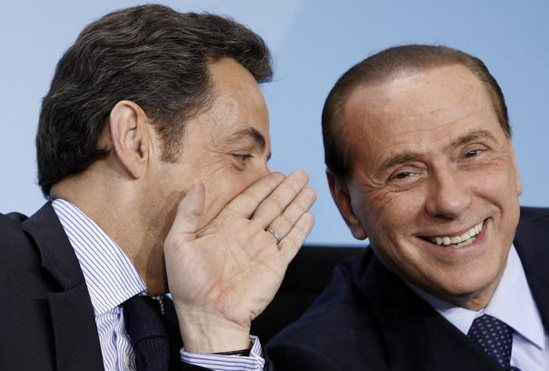 Muammar Gadaffi to rekindle Libyan tourism with seat sale
Libya's President Gadaffi has announced plans for the country's two main airlines to launch an "After No-Fly Zone Sale", in order to encourage foreign tourists to return. The start date of the promotion has not yet been decided, but both carriers, Libyan Airlines and Afriqiyah Airways, are planning "unbelievable" fare reductions.
The President is himself an accomplished flyer, engineer and creator of aircraft, and will make unannounced guest appearances on some of the flights, to welcome tourists and brighten up the atmosphere, exchanging witticisms with passengers and even providing unique impromptu two-to-three hour lectures on topical issues on longer flights. President Gadaffi's close friends and former politicians, Tony Blair and George W Bush have also been billed to make guest appearances and tell lively stories about Libya's oil reserves.
President Gadaffi, who is currently taking an advanced course in social media for the purpose of overthrowing foreign governments who seek to intervene in his personal bank accounts, was unable to confirm when tours would be available. However he has meanwhile reportedly booked a suite at one of London's leading seven star hotels for the week of the Royal Wedding.
President and King of Kings Gadaffi practices cracking jokes and bantering with passengers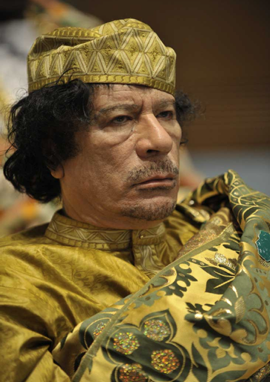 Royal Wedding cancelled: Palace
A brief announcement from Buckingham Palace, London England today confirmed recent rumours that the royal wedding of the year has been cancelled, despite millions of words already having been written about Ms Middleton's wedding gown. Kate Middleton had planned to marry the eligible Prince William, son of Charles, grandson of Elizabeth, great grandson of George and greater grandson of George and several other Georges.
But it is not all bad news for the media. According to Katherine, who is a year older than the youthful William, rumours that the Palace objected to William marrying an "older woman" were "complete poppycock". [Note: for our American readers who may be familiar with the word poppycock as a form of popcorn, the English usage apparently differs. Why Katherine would otherwise talk about popcorn at such an important time is not immediately evident].
"We are in fact going to go ahead with the wedding – it's just not going to be in that ghastly drafty big church thing in London. It'll probably be raining and cold and I'll half freeze to death. And that Camilla woman would be there too." The real story behind the story appears to be a sudden change of heart by the younger, more fickle William.
Willy and Princess Middleton keen to avoid paparazzi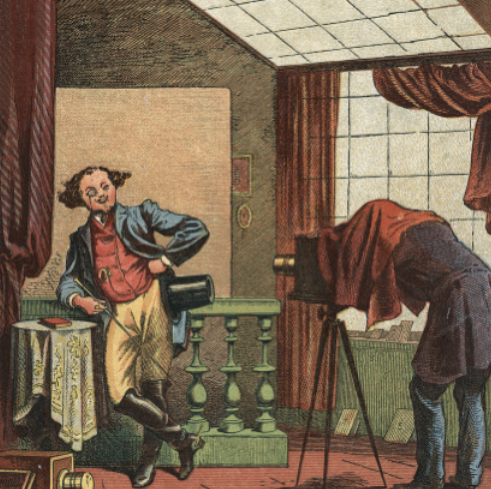 Apparently Prince Willy, who has worn lots of nice uniforms while he was a sailor in his Royal Navy, has recently become entranced by airline captains' uniforms, which have four gold rings on each sleeve. Said Kate, soon to be Princess Middleton, "Willy now wants to do it at 35,000 feet. So we are going to be wed on the way to our honeymoon hideaway (whoops, silly, I nearly told you where!). We'll just have a few close media friends on board and everyone else can keep up on Facebook and Twitter."
The Archbishop of Canterbury's office declined to comment, saying it would not comment. Prince Charles, the father of the groom, would only say that he was "flabbergasted" [Note: American translation: delighted].
Sir Paul McCartney, well known former husband of Heather Mills and a former Beatle, said he would "still sing for the couple, wherever and whenever they need me. I have written a special song for them and just because they are now leaving on a jet plane won't make the slightest difference," he sobbed. Mr Mills had been selected by the older Kate Middleton to sing at the wedding, which will now not take place. Lady Gaga songs will instead be piped through the inflight speaker system.
Meanwhile, King of Kings, Lt-Colonel M Gadaffi, was reportedly refused a refund by the London hotel when he sought to cancel his reservation; he is now negotiating to buy London.
We all wish the lovely young couple many years of happiness and paparazzi.