Corporate Travel Technology: Constant adaptation as traveller needs change
Analysis
Travel technology will be showcased at the upcoming CAPA Corporate Travel Innovation Summits, supported by the Association of Corporate Travel Executives (ACTE). Ahead of the next event, in Sydney on 3 August, guest contributor Allan Leibowitz looks at the current state of travel technology and some developments on the horizon.
Technology is a great enabler, and it has been widely adopted in corporate travel. Over the past decade and a half, organisations have moved to online self-booking, with some now doing more than 90% of their bookings online.
However, self-booking has not been universally adopted and there are still obstacles to its implementation and use.
And while many in the travel supply chain are focused on booking technology, the industry faces a new challenge – the need for mobile solutions, with travellers demanding access to information and the ability to make and change bookings on the move, using hand-held devices.
The mobile revolution has provided opportunities for travel technology companies, their travel management company intermediaries and for end-users, with a host of new applications now on offer.
However, integrating all of these solutions and ensuring they work for the benefit of all in the supply chain remains an ongoing challenge.
Self-booking reaches maturity
Many would argue that the biggest advance in corporate travel in the past two decades has been the move to self-booking, with travellers able to complete their bookings online without the need for travel consultant assistance.
Despite accelerated adoption in the early years, online booking appears to have stalled. According to Kurt Knackstedt, CEO of Troovo and an experienced industry veteran who has worked both as a supplier and a buyer, "the same issues remain today as they were five years ago, where we started to see adoption plateau".
The main reasons, he argues, revolve around the user experience and content.
"In Australia, we don't have that much issue with content as the majority of domestic business travel options are easily accessed via the OBTs (online booking tools), but once you get to international bookings or alternative content sources such as hotel aggregation websites, the corporate OBTs still don't quite hit the mark."
Kaylene Shuttlewood, general manager, Pacific at Travelport, believes online self-booking is "easy for a one-stop round trip, but might be quite difficult for a round trip that has multiple stops - which is quite common for business travellers".
She sees reluctance to change as another factor.
Tim Nichols, chief product officer at Serko, sees no reason why domestic and trans-Tasman bookings should be done outside the OBTs. "Our best clients are up at the 95% mark for domestic and trans-Tasman. But the majority of clients (70% of bookings) are still using our OBT as part of their centralised booking function, which means we've automated an admin function rather than removed an admin function (which is a much more interesting challenge)."
Nichols concedes that a fair percentage of international booking still goes offline. "I'm not sure people trust the OBT to do a good job of handling complex international transactions – and probably with some good reason.
"There's no real reason why all of domestic, trans-Tasman and point-to-point international stuff shouldn't be pushed through the OBT. The barriers … probably still relate to understanding or training more than any other factor," he explains.
Karen McLeod, head of product at Sabre Pacific, sees online booking adoption continuing to rise, but concedes that "no one booking tool fits every corporate traveller's requirements, and therefore some travellers will still choose to contact their TMC offline".
"Similar to the challenges around implementing 100% automation, in order to provide differentiated services, agencies sometimes need to offer solutions outside of the technology they use in order to win business in the short term. These offline processes are forever changing and require development into the online booking tools."
Impact on mandating on OBT adoption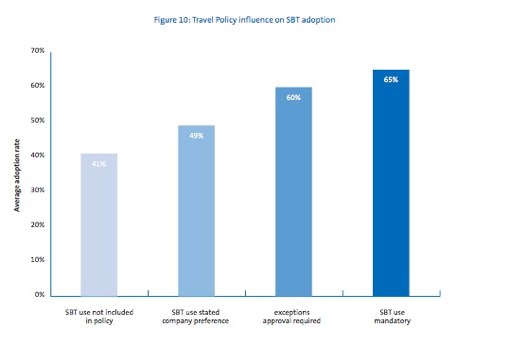 Tony Carter, managing director of Amadeus IT Pacific, explains that travel policies can be more complex for international travel – often with more levels of approvals needed. Travel class is usually based on a wide range of criteria, very different to local travel policies, with some locations even on the 'no-go' list, he says.
"Businesses want to be 100% sure that an online booking tool can manage this level of complexity before committing to it. They want to be confident that a traveller can book everything they need online – which often includes more than air and hotel.
"Offline bookings will always have a place in the travel lifecycle; however, with the evolution of online booking tools today, more bookings could be made online," he adds, pointing out that Amadeus e-Travel Management (AeTM) is designed to manage complex policies and international itineraries and to seamlessly add hotel and car bookings.
Murray Warner, director of business development - Asia Pacific at Concur, agrees that access to content can be a challenge.
Other reasons for the lack of universal adoption, he says, include travellers (such as contractors) not always having access, suppliers approaching travellers with incentives to book directly with them and "travellers simply preferring a different booking experience than that offered in the booking tool".
Jo O'Brien, chief executive officer of Tramada Systems, believes there's nothing standing in the way of universal adoption and wider usage. "If businesses aren't embracing self-booking, it's because they don't want to, their TMC isn't helping them or they're using the wrong technology and tools," she points out.
Hans Belle, vice president and general manager APAC of Sabre Travel Network, whose stable includes the pioneering GetThere tool, agrees that adoption is a management issue: "The trend we are seeing in Australia is mandating the usage of OBT and we witness this across both mid-market and large organisations."
In similar vein, Concur's Warner points out that adoption of booking tools can be increased by "setting a policy (read mandate) as to the booking process and actually having repercussions if it's not followed".
But Warner sees mandating as only part of the solution. To ensure compliance, he explains, it is necessary to integrate the booking process and the expense management system.
"Ultimately, … even a highly managed/highly mandated travel programme will not achieve universal adoption, and therefore, even those programmes will continue to seek the ability to obtain the data they require to properly understand where T&E (travel and entertainment) dollars are being spent. That requires a platform with both travel and expense integration, but also integration with suppliers to capture receipts, invoices and itineraries."
The need for mobility
The Mobile Network Through 2019
Mobile data traffic will reach the following milestones within the next 5 years:
Monthly global mobile data traffic will surpass 24.3 exabytes by 2019.
The number of mobile-connected devices exceeded the world's population in 2014.
The average global mobile connection speed will surpass 2 Mbps by 2016.
Because of increased usage on smartphones, smartphones will reach three-quarters of mobile data traffic by 2019.
Monthly mobile tablet traffic will surpass 2.0 exabytes per month by 2018.
Tablets will exceed 10 percent of global mobile data traffic by 2016.
4G traffic will be more than half of the total mobile traffic by 2017.
More traffic will be offloaded from cellular networks (on to Wi-Fi) than remains on cellular networks by 2016.
More than five years ago, an ACTE report noted that "dramatic improvements in technology are transforming smartphones into multi-media devices that will also function as direction finders, paperless boarding passes, room keys, traveller security enhancers and payment methods. Travel suppliers and travel intermediaries are rapidly introducing and enhancing their services, incorporating all these functionalities. It is clear that mobile technology is expected to have a major impact on how travel is booked, managed, and paid for."
"Mobile access changes everything," according to Greeley Koch, US-based executive director of ACTE, "Some of the biggest demands for OBTs are stemming from traveller-centricity, in which a greater degree of independence and responsibility is shifted to the global traveller. Travel managers and travellers alike are demanding more intuitive booking tools built for mobile devices (tablets and smartphones), with more encompassing inventories for air, hotel and transportation needs, plus increased capability. This is especially true as companies realise that the business traveller is a primary revenue stream for the company and the travel manager should be as focused on building these streams, as they are on savings."
"Sixty-seven percent of business travel managers recently responded to an ACTE global survey that they communicate to travellers through booking tools. Eighty-one percent are now allowing travellers to download travel apps to company-owned hand-held devices, a major reversal from three years ago. "Australian travel managers led the industry in early OBT acceptance, and in responding to travellers' technology needs, they continue to impact the way these systems are evolving," he adds.
James Cavanagh, general manager at FCm Travel Solutions Australia, confirms the growing interest in mobile technology, a trend reinforced in the TMC's latest client survey. "Whilst the upfront booking experience is desired to be quick and simple, travellers accept the fact that they will often need to make multiple changes to their travel once they are on the road. To meet this need, we offer our FCm Mobile application which can be used by travellers globally through their mobile device, including iOS, Android and BlackBerry," he says, adding the app provides travellers with access to their itinerary details, enables them to receive flight status notifications, check-in as well as access airport guides, a currency converter and weather forecasts.
Kasey Cashman,
 sales and marketing manager at Voyager Travel, which this year released two new technologies – a proprietary Voyager On The Go mobile travel app and a new management information tool, ATPI Analytics – notes that while the interest in mobile technology is there, the intent or desire to implement a defined strategy around it is not as strong.
"The challenge we are seeing is how mobile usage is written into travel policy and how to know which technology meets the needs of your travel policy as there are so many third-party options, proprietary options and supplier options out there."
Corporate Travel Management (CTM) has built its own software development team to meet the evolving technology requirements of its customers, releasing a large and diverse range of applications over the past two years to cater for everything from online booking and fare forecasting to taxi share tools.
CTM's chief technology and marketing officer, Tom Clark says the focus on technology, and now mobile applications, is simply about using all available data to exceed the expectations of customers.
"We have introduced systems which are demonstrating their value to our customers and, as we roll them out to new markets, we're ensuring they meet the cultural expectations of each region.
"Regardless of location, customers want usable, quick and intuitive experiences at their fingertips and if you don't give them that, they will go somewhere else."
NB: These issues will be explored at the upcoming CAPA Corporate Travel Innovation series supported by ACTE on August 3 in Sydney. A number of new technologies will be on show and delegates will be able to see them in action. Click here for more information.
Travellers want to do more on the road
American Express, meanwhile, has integrated much of its functionality into TripCase, a leading itinerary management solution.
Jo Sully, American Express Global Business Travel Australasian general manager, explains: "A key focus for GBT in 2015 is to invest in our core platform and create partnerships that result in a more consistent customer experience across offline, online and mobile channels. In order to drive our technology strategy, Philippe Chérèque, formerly of Amadeus, has been appointed chief commercial and technology officer. We've also recruited Evan Konwiser who has been appointed vice president, digital traveller, and will be responsible for traveller-facing technology such as mobile and the online booking experience.
"Our digital and mobile strategy is a core focus for the business and we will build, buy or partner to develop a mobile platform that meets the evolving needs of travellers."
Lisa Akeroyd, managing director of Carlson Wagonlit Travel, Australia & New Zealand, points out that consumers expect customised information about what they need, whenever they need it. "CWT has invested heavily in reporting capability and the ability to combine multiple data sources to provide personalised trip information and assistance," she says, citing CWT to Go, a travel app which gives travellers time-sensitive, critical information about flights, hotels and destinations in the palm of their hand.
"As of February 2015, there have been 367,000 registered users of the app," she adds. Furthermore, CWT plans to meet the growing expectations of travellers on the go by providing key contextual information, including trip disruption assistance, first/last mile trip information and new ways to interact with travel counselors.
World Travel Professionals has also witnessed increased expectations for mobile solutions, according to Greg Wilken, global sales director.
"World Travel Professionals and its technology partners have several exciting developments in the pipeline, most notably our v3.0 major release of the Travel Management Platform … with a focus on mobile responsiveness.
"In addition to (this solution), our clients can utilise a variety of travel management and booking apps from either Amadeus or Concur, such as Amadeus CheckMyTrip, or Concur TripIt/ExpenseIt which are fully compatible with both iOS and Android operating systems in addition to Windows 7 Mobile and Blackberry devices."
Dorina Santos, senior category manager – corporate travel at Portland Infosys, points out that when it comes to apps, traveller requirements are quite different to what corporates are requiring. Travellers are generally looking for centralised travel information ("anything and everything from where the nearest sushi restaurant, or how to hire a tuk tuk, through to booking a meeting room for a sales presentation").
They also want mobile bookings and the ability to make changes directly and up-to-date information on their booking and travel plans.
"Corporates are happy for travellers to use apps as long as the appropriate governance and travel policies are still being adhered to," she adds. "This is where we strike an imbalance: mobile booking apps don't necessarily filter out preferred/non-preferred suppliers or guide travellers to policy."
However, Santos notes that "corporate OBTs are developing functionality to book via mobile apps but depending on the type of travel requirements you have, there may be too many offline bookings which are then not integrated".
Providers jump onboard
The leading travel technology providers all have mobile solutions high on their agendas.
"Mobile is now beyond a 'must-have'," says Knackstedt. "It's core to any successful tool. Mobile, PC, tablet, etc. - they're all the same thing and OBTs must work equally well across all devices and mediums – no excuses anymore."
Concur's Warner agrees: "Mobile is essential for end-users. Corporate travellers, in particular, need reliable mobile applications to assist them in booking transport and hotels, and also to complete their work.
"For most professionals, work is no longer seen as a place. Rather, work is what you do, and is always a click away. While this can be troubling if not managed correctly, increased workplace flexibility is exactly what most employees desire. Letting employees access work via their mobile device increases productivity, provides them with up-to-date insights from everywhere and lets them complete essential tasks in real-time, such as expense reporting," he says.
Sabre's Belle also sees mobile technology as a must-have rather than an optional extra.
"We believe we are catering to a new generation of business travellers, especially on the mobile front," he says, pointing to offerings like TripCase, the mobile itinerary management solution that provides travellers with rich push notifications and targeted messages in the TripFeed on the mobile app.
"We've geared product development towards a generation that checks their smartphone over 250 times per day. They heavily rely on and expect the messaging they receive to be contextual and relevant.
"Another mobile trend we are closely following is wearables. We've taken steps to ensure these rich and contextual traveller messages are also available on other devices like the Samsung Gear S Smartwatch and most recently, the Apple Watch."
According to Serko's Nichols, mobile is a no-brainer for organisations with a DIY policy, but it's more complicated for those who still book centrally. Serko's solutions in those circumstances are supplied via a TMC and "the TMC has to be comfortable supporting the mobile technology before they're willing to roll it out to their clients".
"Most understand the value proposition of mobile and are behind the strategy, and the largest TMCs have gone as far as to white-label our mobile app so that they can have the app associated with their brand rather than ours, which demonstrates a high-level of engagement and understanding."
Technology provider Travelport is noting increased interest in mobile solutions among its travel agent clients. "Our end-users are the travel agents and there is some demand for mobile solutions, particularly in the more mature markets like Australia," says Shuttlewood. "Travelport has rolled out mobile solutions such as Travelport Mobile Agent which basically enables agents to access Travelport's point-of-sale screen on mobile devices such as a tablet or smartphone."
Travel procurement and category management apps
Procurement app pioneer Lance Orsmond, founder of Mobillytics, observes that mobile solutions are a fast-growing sector, with business app development now rivaling leisure applications.
His company's apps are being adopted in a range of procurement areas, including travel, as category managers recognise the need for access to data around the clock and around the world.
"When you're making procurement decisions, there's enormous power in being able to access data on the move, especially when you can instantly bring up quality charts and graphs that can be used dynamically to answer the 'what if?' questions. Excel can't do that. Acrobat can't do that and neither can Powerpoint," he boasts.
The need for mobile data is not lost on Tramada's O'Brien: "Our business saw the need to replace the dying static reporting that businesses have traditionally used a number of years ago. There is no longer a one-size-fits-all in terms of insights organisations need about their travellers and their T&E spend.
"Tramada saw this coming and invested significant dollars in leading-edge business intelligence specifically geared for this new world. Visualisations and mobile dashboards are all requirements and whilst static reports are adequate for some financial reporting, being able to recraft data on the fly when interacting with procurement managers can lead to insights that are not being looked for and provide true value-add to the organisation.
"The beauty of Tramada's offering is that all reporting and business intelligence is offered in real time - with the ability to drill into data to the booking level, if relevant," she explains.
Among the analytical tools available on mobile devices is FairMarketShare.com, a real-time online service developed by CAPA, in association with ACTE that delivers current and future airline market share data on any and every city-pair market worldwide. "It is an indispensable negotiating tool that will save business travel managers hundreds of hours in research, while putting real power in their negotiations," says Koch. The service, accessible on any browser, is available for free to ACTE members at fairmarketshare.com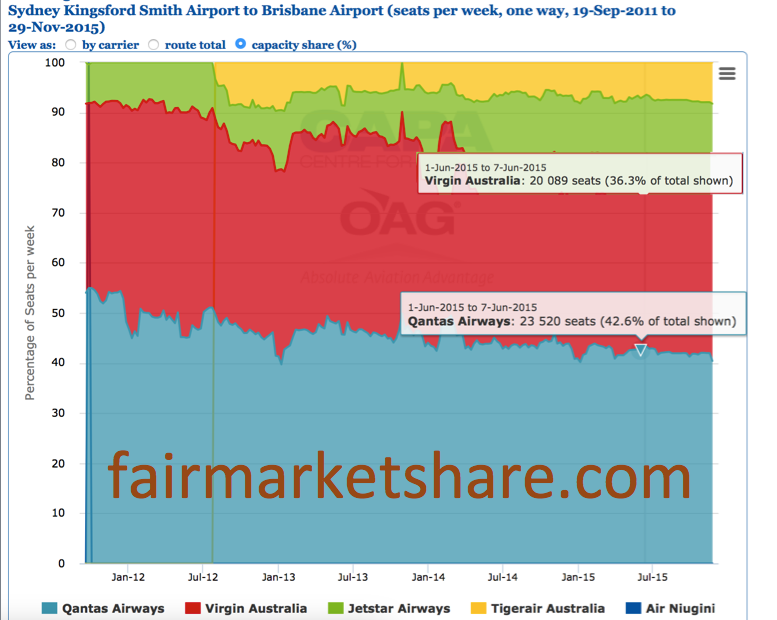 What's next? Solutions for future needs
ACTE's Koch believes that technological maturity is always a point on the horizon. "This is because technology constantly evolves, especially when the market it serves is subject to economic, political, and social changes." Koch acknowledges that while a largely domestic travel environment certainly lent itself to early applications of online booking tools (and an Australian leadership in adaption), the situation is changing.
Troovo's Knackstedt is flagging more intuitive tools. "Technology already enables many purchasing decisions to be presented to the buyer, be they product recommendations on Amazon or email campaigns from merchants I've shopped at before. Corporate travel should be no different: technology already exists that can analyse my purchasing habits, criteria for making those purchases (a.k.a. corporate policy) and what suppliers I use (i.e. negotiated and/or preferred suppliers), so there should be no more need to look and book.
"The technology should do all the looking for me and then I can just pick the trip I want. I would expect that no later than 2018, we'll see this becoming the norm in travel globally. It's just a question of whether corporates will embrace it as quickly."
For TMCs, future success seems to be dependent on the ability to embrace technology to enhance customer service and support.
"We recognise that technology is at the heart of differentiation in the business travel industry, and it will continue to be the gateway to great customer service, which is why we're investing heavily in new capabilities that allow us to be an innovator and provide unrivalled services to our customers," says Amex's Sully.
An example of this focus is the introduction of new capabilities for AX CONNECT in Australia. "These include the integration of real-time flight information, which allows travel managers to see flight delays and disruptions within the AX CONNECT platform as they happen, as well as a new asset management feature, which allows companies to quickly locate and communicate with any and all employees at a specific corporate location when a disruption occurs," she says.
CWT's Ackeroyd, meanwhile, is focused on "innovation, personalisation and connection". Examples include mobile booking (CWT To Go) with better insight when booking and comprehensive itineraries; improved support on the go with predictive services, contextual messaging, always-on assistance; and improved management through easy trip reconciliation and automated expense reporting.
"Another innovation for clients will be the real-time data reporting tool, CWT AnalytIQs, which provides powerful data in user-friendly format."
For Travelport, the next big thing will be personalisation for the individual traveler. "An example of Travelport technology that helps in personalisation would be in our point-of-sale solution, Smartpoint, which is able to capture and identify the traveller's profile. The consultant would then be able to book a seat based on the traveller's status with an airline, for example Platinum, which automatically qualifies for a preferred seat row," says Shuttlewood.
For Concur's Warner, the next wave of travel technology will see the integration of business networks. "Marketplaces created by suppliers and technology companies will need the ability to talk to one another and support the flow of relevant information from one place to another. A traveller's profile will become their calling card. In other words, the need for a traveller to maintain a profile with each of their favourite suppliers, their travel agency, their company, and their leisure travel providers will be merged into one.
"Concur has built the ability to do exactly this through the company's open platform that is already connecting these networks. Examples include the likes of airlines, hotels, car providers, other travel apps and TMCs and also other business systems used by our customers.
"Technology will move from managing a process (booking a trip) to managing the spend and having visibility into the data holistically, with the ability of the network to recognise patterns and interact with the user accordingly."
Sabre's Belle also sees a holistic approach as crucial. He cites his group's new TruTrip, a system which captures bookings outside of the normal booking mechanisms, normalises it and creates a PNR. "The corporation now has this data to include in its overall reporting and the TMC is able to service the traveller, based on the PNR created in Sabre."
Other priorities include managing ancillaries and packages through the booking process. "Moving to the next step of offering ancillaries based on a traveller's status is on the near horizon," he says.
Sabre also has a keen focus on expanding itinerary management tools to include more elements of the travel experience. "Our research and subsequent development illustrates that travellers want one place to manage their trips. By integrating booking and itinerary management tools, a traveller can access their info from the desktop, tablet or smartphone. Taking this to the next step only improves the traveller experience."
But travel automation is not a walk in the part and still faces obstacles. "Disintermediation of the various travel products such as airfares, hotels and cars would prevent full automation as the consultant or individual traveller would have to source out each product separately," Shuttlewood notes. "Travelport … is working hard at achieving full end-to-end travel booking automation by integrating the various travel products into one single booking workflow on our Travel Commerce Platform."
Amadeus' Carter sums up the three big trends currently disrupting the travel industry.
"The first is mobile: Businesses and travellers want their travel information to be accessible at all times whether they are on their laptop, smartphone or tablet. The second is personalisation: The challenge businesses face is creating personalised travel experiences within company travel policies – whether that be booking a side trip after a conference or day trip in-between meetings. Last but not least is automation: With the always tight pressures on budgets and time, automation of the entire booking process is crucial to minimising administration and service costs."
And what's needed to facilitate progress? "Collaboration. The industry needs to work together as a value chain and recognise that no single player can own the entire end-to-end travel ecosystem, but instead we need to work with each other, and new entrants, to connect the dots for the benefit of the traveller."
And so, on with the show ….
Technology has removed the need for personal interaction in the travel booking process. Self-booking is now the norm for simple, point-to-point travel and is widely used for more complex itineraries.
But the focus has now turned to the travel experience, and mobile apps are being deployed to enhance life on the road, and empower travellers to make and change bookings, make sense of their destinations, remain in touch with their colleagues and manage their expenses away from the office.
As travel evolves, technology will be challenged to meet the growing needs of the traveller, the travel manager, the intermediaries and the suppliers – and do so on the move, in real time.
These issues will be explored at the upcoming CAPA Corporate Travel Innovation series supported by ACTE on August 3 in Sydney. A number of new technologies will be on show and delegates will be able to see them in action. Click here for more information.

Allan Leibowitz is a seasoned business journalist who edited Business Travel Monthly/Management for more than a decade and also transformed Procurement Professional into a leading resource in the Australasian market. He now leads 'talking business', a content marketing and events consultancy which specialises in procurement and business-process issues.
Allan will be hosting the Technology Showcase at the upcoming CAPA Corporate Travel Innovation series supported by ACTE on August 3 in Sydney.