CAPA Iran Aviation Summit: The not-to-be-missed event of 2016
Featured Analysis
(Tehran, 2 October 2015) CAPA – Centre for Aviation, the leading global provider of aviation research, data and analysis, is excited to announce a unique global leaders' summit for 2016, with the launch of the CAPA Iran Aviation Summit which will take place in Tehran on 24-25 January 2016. This will be the first major international aviation summit to be held in Iran in almost 40 years and is provided with the full backing of Iran's aviation authorities and industry leaders.
As a result of the signing of the historic Joint Comprehensive Plan of Action (JCPOA) in Jul-2015, Iran's civil aviation sector, and its tourism industry, are set for significant modernisation and expansion following the expected lifting of sanctions in the months ahead. The CAPA Iran Aviation Summit will bring together Iran's key government and industry leaders with international experts and the chiefs of aviation operators and suppliers from around the world to discuss the direction of the industry in a post-sanctions environment.
Iran is one of the 20 largest economies in the world on a PPP basis, with a young and highly educated population of close to 80 million people enjoying amongst the highest living standards in the region. This is a market with immense potential and huge pent-up demand for aircraft, equipment, technology, skills and capital, as well as airport and airspace infrastructure, as and when restrictions are removed.
There are also significant route development opportunities for foreign airlines, airports and national tourism authorities. And given the wealth of historical, cultural and natural attractions in Iran an expected surge in inbound visitors will drive investment in hotels and tourism services.
CAPA invites delegates to join us in the vibrant and cosmopolitan city of Tehran in Jan-2016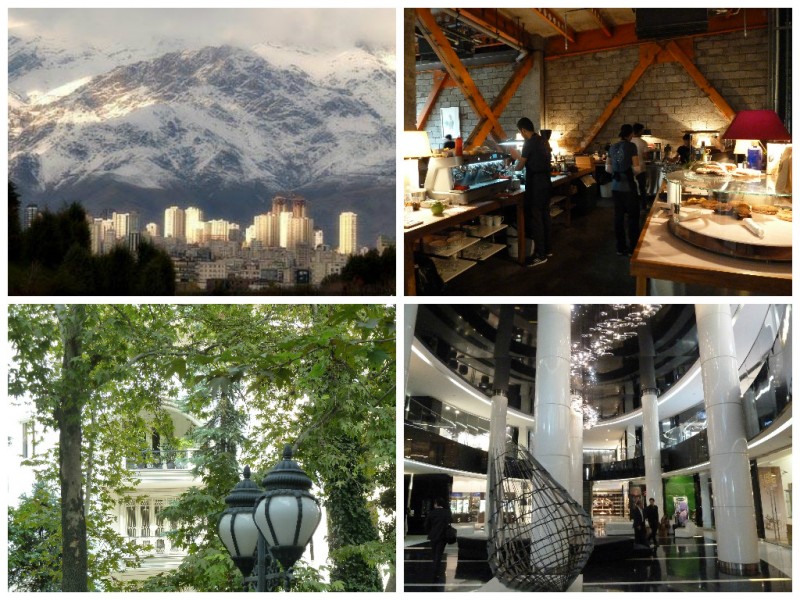 The Summit is being convened with the cooperation of CAPA's hosts, the Iran Airports Company and the Iran Civil Aviation Organization, who have played a central role in coordinating the participation of all of the key decision-makers from across the aviation value chain in Iran. We are honoured to be able to convene such an illustrious and unprecedented gathering. Confirmed participants to date include:
Iran Minister of Roads and Urban Development, Dr. Abbas Akhoundi
Vice President of Iran and Head of Tourism Organization, Dr. Masoud Soltanifar
Iran Civil Aviation Organization, President, Ali Abedzadeh
Iran Airports Holding Company, CEO & Chairman, Rahmatollah Mahabadi
Iran Air, Chairman & Managing Director, Farhad Parvaresh
Mahan Air, President & Board Member, Hamid Arabnejad
Iran Aseman Airlines, CEO & Chairman, Dr. Hossein Alaei
Iran Airtour, CEO, Ahmad Khalili
Iranian Naft Airlines, CEO, Capt. Ghasemi Gholamreza
Kish Airlines, CEO, Capt. Sadat Akhavi
Qeshm Air, CEO, Mahmoud Shekarabi
Caspian Airlines, CEO, Samad Soleimani
ATA Airlines, CEO, Daghigh Kia
Taban Air, CEO, Capt. Asghar Abdollahpoor
Zagros Airlines, CEO, Capt. Sedigh
Meraj Airlines, CEO, Capt. Touraj Zangeneh
Tehran Imam Khomeini International Airport, General Manager, Hamid Reza Seyedi
Tehran Mehrabad International Airport, General Manager, Ali Rostami
Mashhad International Airport, General Manager, Mohammad Bagher Ghasemzadeh
Isfahan International Airport, General Manager, Ali Ghasemzadeh
Bandar-e Abas International Airport, General Manager, Ali Reza Matin
Tabriz International Airport, General Manager, Mostafa Safae
Zahedan International Airport, General Manager, Hassan Arabi
Shiraz International Airport, General Manager, Reza Badiefard
Gheshm International Airport, General Manager, Ibrahim Zarei
Kish International Airport, General Manager, Kourosh Fattahi
Yazd International Airport, General Manager, Sa'dollah Vatankhah
Saman Air Services (Ground handler), CEO, Hossein Ali Hoseinzade
The CEOs will be accompanied by delegations consisting of the key executives from their respective organisations e.g. CFOs, COOs, CCOs, Heads of Fleet, Network, Strategy, Safety etc.
Foreign nationals may register to attend as delegates or sponsors. We would advise that places are strictly limited and preference will be given to CAPA Members. Due to the cap on the number of seats available and in order to ensure equitable access, we are able to accept a maximum of only three delegates from any one company.
The summit website is www.capaevents.com/iran16
Important note regarding Sanctions
Please note that except for certain interim relief measures, most sanctions will continue to remain in force until the implementation of the JCPOA, the date of which is as yet unknown. As a result, the CAPA Iran Aviation Summit is strictly a forum for information gathering and networking only; business transactions may continue to be restricted by sanctions.
Delegates and sponsors must seek their own legal advice on the nature of activities in which they may or may not engage. The defined activities vary from country to country. CAPA takes no responsibility for the status or actions of participants, nor their consequences, should they breach national or international regulations.
For more information contact:
+61 2 9241 3200
events@centreforaviation.com