12 airline CEOs at CAPA's Asia Aviation & Corporate Travel Summits
Featured Analysis
What can airlines do to survive higher fuel prices? Why do airlines fail? What's happening in China's aviation? Is India set for another airline downturn? Will trade wars disrupt aviation growth? Which airlines have premium economy seats and how do corporates buy them? What's happening in the distribution arena?
These are just some of the many cutting edge issues to be addressed by our C-level speakers over two days at CAPA's Asia Aviation Summit at the Singapore Capella on 8/9-Nov-2018.

Along with the Aviation Summit, a parallel CAPA Asia Corporate Travel Summit and a gala dinner, featuring the CAPA Asia Pacific Aviation Awards for Excellence will be held on 8-Nov-2018.
Meet airline CEOs and leaders from JAL, Spring Airlines, Thai Lion Air, Saudia Airlines, AirAsia X, AirAsia, SIA, China Southern Airlines, flyadeal, Cebu Pacific Air, BOC Aviation, Jetstar Asia, Star Alliance and many more in the region's leading annual aviation outlook event.
The CAPA Asia Aviation Summit and the CAPA Asia Corporate Travel Summit in Singapore's Capella Hotel on 08/09-Oct-2018 are the region's most comprehensive gathering of aviation and travel industry executives, offering a unique blend of aviation content and corporate travel management insights across two main streams.
Hear from and talk in an intimate setting to C-suite managers from across the entire travel ecosystem - from airlines, airports, and hoteliers through to technology providers, corporate buyers and travel managers - the CAPA Summit is the only platform that delivers a true end to end knowledge and networking experience for aviation and travel professionals.
Key topics to be covered include: CAPA's Asia Pacific aviation outlook; key market updates on China, India and ASEAN; LCC growth and the rise of low cost long haul; the future of partnerships and alliances; cross border JVs and the multi brand airline model; optimising the airline-airport relationship; NDC, rich content and dynamic pricing optimisation; and opportunities in airport and airline retailing.
With a parallel stream covering the key related corporate travel themes, the event provides a unique opportunity to put aviation in this context and to explore the important crossover in expert discussion
With a unique blend of both aviation and corporate travel content, CAPA will gather a star studded group of regional and international players, including Changi Airport Group, Scoot, Travelport, Carlson Wagonlit Travel and Qantas.
JAL Chairman keynote and CAPA's Aviation Outlook
Japan Airlines has made huge steps in recharting its future after several years regrouping following its 2010 bankruptcy.
Chairman Yoshihary Ueki will begin the formal proceedings with a keynote speech and Q&A, following CAPA's Asian Aviation Outlook delivered by executive chairman Peter Harbison.
What's facing the airline industry in the coming year, as fuel prices rise and trade wars threaten?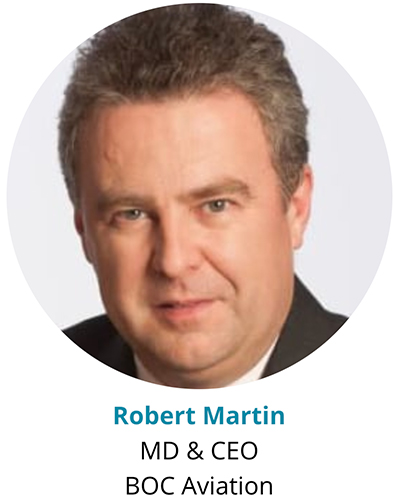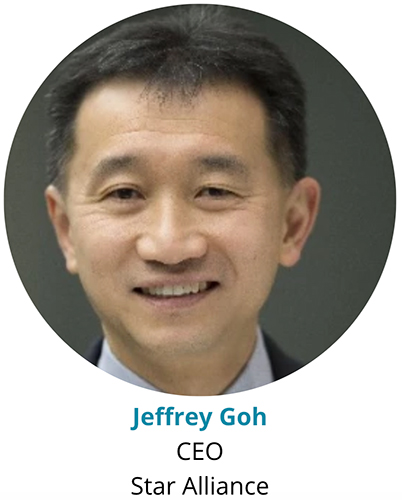 The opening panel on Day 1, featuring BOC Aviation MD & CEO, Robert Martin, AAPA, Director General, Andrew Herdman and Star Alliance CEO Jeffrey Goh, will bring together some of the most influential leaders in the travel industry to provide a big picture Asia aviation outlook for the entire travel industry in 2018 at a time when darker clouds are appearing on the horizon and what to look forward to in 2019.

Ownership and Control, the ASEAN community carrier and cross border JVs
The establishment and rapid expansion of cross-border JVs have transformed aviation in Southeast Asia over the last 15 years.
There are now 11 cross-border JVs operating in six Southeast Asian countries. Several new JVs are planned or are under consideration. consideration. What's their future and how will they impact as the ASEAN multilateral is rolled out?
Asian LCCs following European LCCs in using new generation narrowbody aircraft on long haul routes
New Saudi Arabian LCC flyadeal CEO Con Korfiatis will join a Day 1 panel to address the trend of new generation aircraft and the reshaping of route economics. Panellists will examine how new generation widebodies such as the 787 and A350 have changed the operating economics of competitive ultra long haul markets.

Although there are still high costs and challenges associated with operating ultra long haul routes, the newer generation aircraft present a much more profitable proposition compared with original generation ultra long haul aircraft. This could also impact existing hubs and sixth freedom operators as onestops decline and new ultra long haul city pairs open up.

The panel will explore such topics as Asian LCCs following European LCCs in using new generation narrowbody aircraft on long haul routes; lie flat business class seats on full service narrowbody operators; the market for one-stop flights over long haul markets; the implications for sixth freedom operators; and how much reliance is there on premium traffic to make ultra long haul routes sustainable.
Distribution gamechangers: NDC - adapt or perish?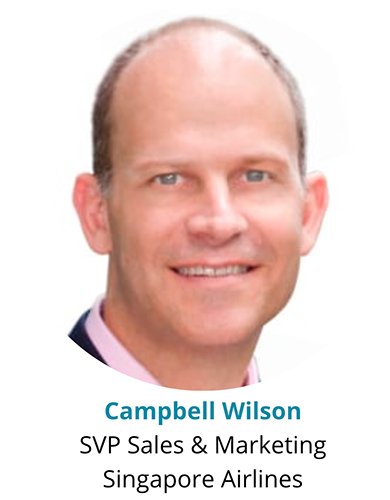 NDC has become an inevitable part of any strategic discussion about the airline industry as distribution is disrupted in so many ways. Singapore Airlines' Campbell Wilson joins a panel with Amadeus, Skyscanner and Travelport to address issues like:
Should airlines build lots of direct connects or revert back to lean, centralised distribution channels?
China's Belt and Road Initiative, BRI

China's BRI comes under the spotlight. China Southern Airlines' Executive Vice President, Wensheng Han, will discuss the global strategy with former CAAC Swinburne University of Technology, Senior Lecturer, Chrystal Zhang and the recent CEO of Sri Lankan Airlines, Suren Ratwatte, to explore the experience to date and likely developments with the BRI. They will be ably led by AAPA, Director General, Andrew Herdman.
How will China's Belt and Road strategy affect the aviation market – in both the short and long term?

Corporate Travel stream addresses the top of mind issues for corporates, TMCs and travellers
The Asia aviation outlook for corporate travel
The growing premium economy and business class capacity, and its impact on economy. Is premium seating drawing people up from economy or diluting the premium cabin?
Ancillaries: What are airlines offering corporate clients? Preferred seating, baggage, lounge, boarding processes.
An update on airfares: The impact of rising fuel costs and Long Haul Low Cost.
Airport capacity: Can corporate travellers continue to expect crippling delays around Asia?

With panellists
• Peter Koh, Corning, Asia Strategic Sourcing Manager, Travel & Professional Services,
• Akshay Kapoor, Carlson Wagonlit Travel, Senior Director, Multinational Sales, APAC,
• Akira Mitsumasu, Japan Airlines, Vice President Products & Services Planning
Some of the leading expert speakers in the Corporate Travel Summit stream:
| | | |
| --- | --- | --- |
| Caravelo.jpg" alt="" width="174" height="221" /> | | |
Day 2 session highlights include 'Travel & Tourism and the evolving role of LCCs' and 'Destinations & Alliances'
Asia Pacific has been a pioneer in the development of the low cost long haul model, having had such flights for 12 years, or seven years longer than any other region. Nearly 40% of low cost long haul routes touch Southeast Asia and nearly 15% touch Australia, making them the world's largest low cost long haul markets.
However there are still ample opportunities for growth. LCC penetration rates in most medium and long-haul markets are still well below 10% compared with the 50% of seats LCCs occupy on short haul routes within Southeast Asia and within South Asia.
On true long haul routes such as Asia-Europe routes, few airlines operate because of the low yield profile and aircraft limitations. Key speakers on Day 2 include Air Asia X CEO Benyamin Ismail and Jetstar Asia CEO Barathan Pasupathi.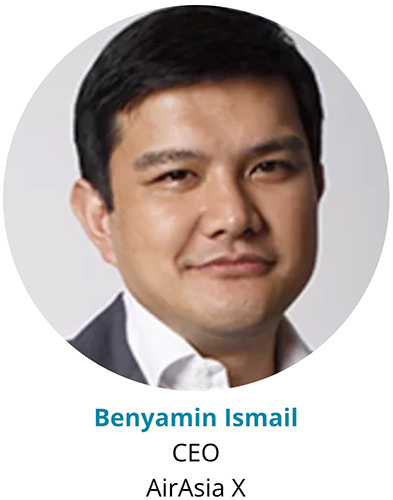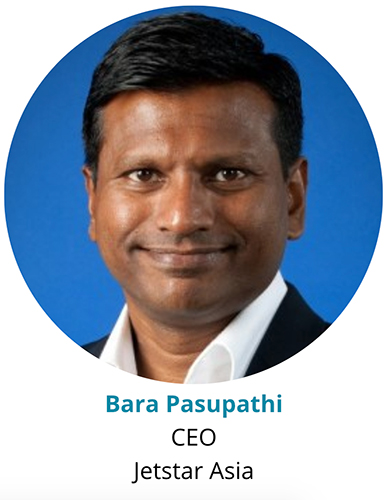 Which are the hottest emerging destinations in SE Asia? New airports welcome high level growth

Several secondary airports in Southeast Asia are booming. Tourism is a big driver of growth, enabling airports to attract international flights that were previously not possible. Capacity constraints at primary airports are also a factor, forcing several airlines to open new bases or routes from secondary airports as they expand their fleets.
In the Philippines, international traffic at Cebu grew by 21% in 2016 and 29% in 2017. Clark and Puerto Princesa also have grown rapidly while a new international airport is opening in Bohol is opening this year.
In Thailand, international traffic has grown rapidly at Chiang Mai, Krabi and Pattaya/U-Tapao. In Vietnam, Da Nang, Nha Trang and Phu Quoc have performed well above average levels.
Qatar Airways now serves four secondary destinations in Southeast Asia (Chiang Mai, Krabi, Penang and UTapao) and will another four in the coming months (Cebu, Davao, Da Nang and Langkawi). Securing Qatar is a major development as most of these markets previously did not have any services outside East Asia.
Other airlines with CEO and high level attendance include AirAsia, Cebu Pacific Air, Spring Airlines, Saudia Airlines and Thai AirAsia.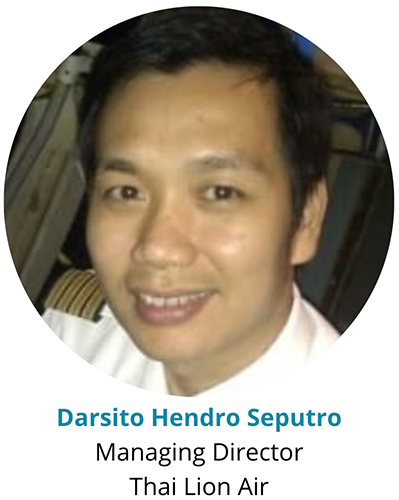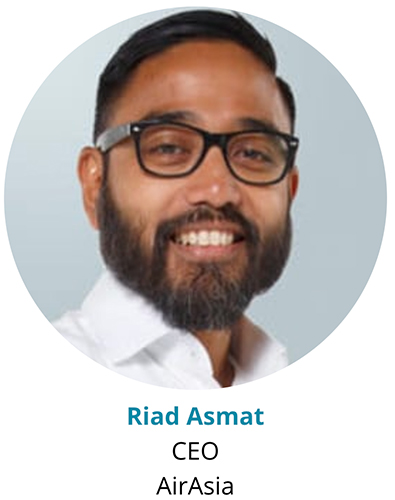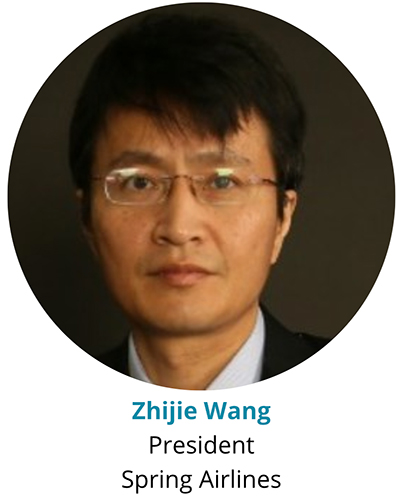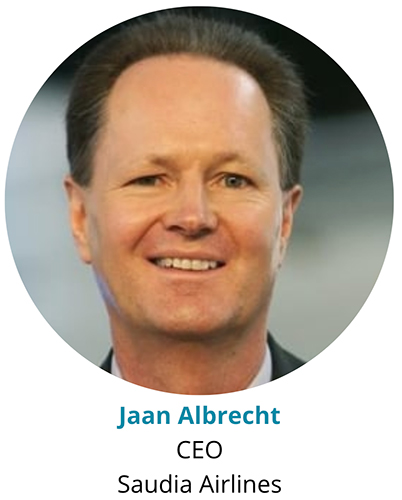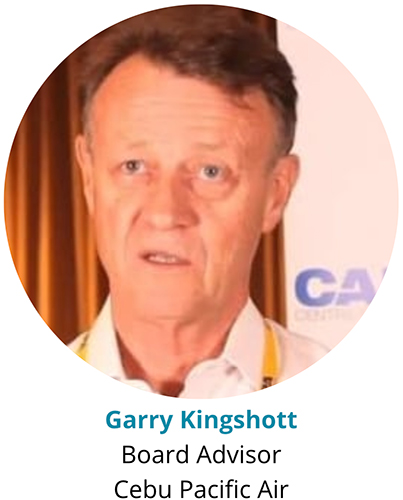 AirAsia.jpg" alt="" width="152" height="205" />








The Summit concludes with a vital question: Why do airlines fail?
Since 2001, some 300 airlines have failed around the world. There are many reasons, ranging from a poor business plan/value proposition, through to management execution, competitive responses and difficult economic conditions, including high fuel prices.
How important is it to achieve critical mass? And how big does an airline need to be to avoid becoming a statistic in the column of failed airlines?
How important are the credit card companies in the start-up and cash flow equation?
What other factors will determine whether we'll see an increase in airline failures across Asia over the next 12 months?
How do airports respond to airlines failing, as they lose a large part of their market?
Alternatively, what are the key ingredients to succeeding! This panel draws together many of the threads of the outlook issues discussed at the Summits.
The Summits will also feature the 15th CAPA Asia Pacific Aviation Awards for Excellence Gala Dinner, which have recognised strategic leadership in the aviation industry since 2002. The awards are not driven by customer surveys or sponsorship and are awarded by an independent panel of judges.
Winners at the 2017 CAPA Awards for Excellence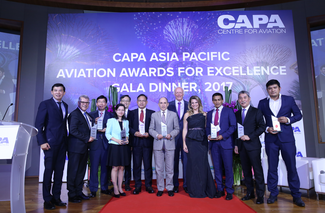 For more information and to be part of this essential dialogue visit: https://aas18.capaevents.com/
Media passes are available but, we regret, strictly limited.
Please email Daniella Baxter: dbaxter@centreforaviation.com for more information.