Menzies shares soar, Airbus to set up in India - aviation supplier share wrap
Analysis
Shares in Menzies Aviation's parent soared yesterday, as the company revealed it had captured a "significant" share of the newspaper and magazine distribution market previously held by Dawson.
It is welcome news for Menzies' investors, which have endured a deep slide in the company's share price since the start of 2008.
John Menzies share price: 02-Jan-09 to 24-Mar-09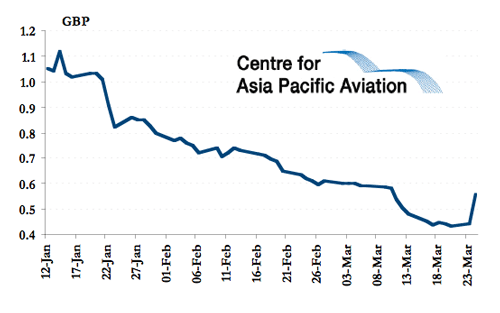 Elsewhere, shares in Airbus parent EADS drifted 0.4% lower as the aircraft manufacturer announced plans to invest approximately USD1 billion in India over the next decade and establish an engineering and manufacturing base in India within the next four years.
Selected Aviation suppliers daily share price movements (% change): 23-Mar-09