CAPA's 2020 Global Aviation Outlook. Malta, 05/06-Dec-2019
Analysis
CAPA - Centre for Aviation will hold the World Aviation Outlook Summit in Malta over 05/06-Dec-2019. Please join us for a unique look what at the coming decade holds for the aviation industry, in one of the most appealing sites in the world.
Hosted by the Ministry for Tourism for Malta and co-hosts Air Malta and Malta International Airport, the Summit will provide an in depth, big picture overview of the global aviation outlook, as well as a review of trends and challenges facing the industry in the years to come.
As Flight Shaming and environmental issues top the aviation agenda in late 2019, this inevitably will occupy a key place in the Summit. What does the coming decade hold for airlines, as global warming accelerates alarmingly?
And what is happening with airline partnerships and global alliances, as LATAM defects from oneworld to join Delta, and China Southern exits SkyTeam?
As we look forward to the next decade, the CAPA Outlook Summit offers the ideal forum to review these and many other key issues, along with many industry leaders.
2019 has shown underlying resilience, despite setbacks

2019 has been a year of slowing passenger growth and declining freight traffic volumes. The air travel industry has been faced with a series of externalities: the global economy has been shaken by economic uncertainties, regional and international trade wars, concern over Brexit and declining consumer and business confidence. Several substantial airlines have been forced to close their doors.
The grounding of the Boeing 737 MAX, the rise of the 'flight shaming movement' and a run of airline bankruptcies have combined to keep growth at its lowest since the global financial crisis and serves as a reminder of how fragile the industry is.
At the same time, the industry has remained surprisingly resilient. Airlines are still on track to deliver sustainable returns to investors – although tough times are widening an already notable regional variation in industry profitability – and are continuing their transformation. Digitalisation, biometrics, IATA's NDC and the 'always connected' passenger are just some of the many technology trends that are changing the way airlines do business.
Meanwhile, there are still questions about the outlook for 2020 that are yet to be answered.
With governments seemingly wavering in their commitments to liberalisation, have we reached a high watermark for global market access? Even with some key trade tensions easing and green shoots emerging in the global economic forecast, have the last few years of industry profit and strong ROIs, been an aberration, or the start of a new normal? Aviation has made strong commitments to ambitious environmental goals, but are the industry's commitments to decarbonisation compelling enough to convince the public of its environmental credentials? Recent actions by easyJet, Wizz Air and Ryanair suggest they don't think so.

All these questions and more will be covered at the 2019 CAPA World Aviation Outlook Summit. More than 20 airline and airport C-level executive speakers will join senior leaders from industry associations, tourism bodies, distribution partners, aircraft manufacturers and technology players in tackling the major questions facing the aviation in 2020.
But what is in store for the 2020s?

Key agenda highlights include:
Boardroom Update - 2019 Market Review: What have we learned?
CAPA – Centre for Aviation's Chairman Emeritus Peter Harbison will lead a discussion and panel reviewing the key events of 2019 and looking forward to how these will impact the year ahead.
Key airline CEOs will share their thoughts on the market in 2019, whether their predictions were correct, the lessons learnt and what they would have done differently.
Financing & OEM Outlook: A meeting of the minds
CAPA - Centre for Aviation, Senior Financial Analyst, Jonathan Wober will moderate a panel of airline financiers and aircraft manufacturers, asking them to share their thoughts on the market for 2020 and beyond. Key topics for consideration include:
The key considerations from lessors for airline business models, risk profiles and credit

structure

Whether airlines are better served by leasing or purchasing aircraft direct from OEMs

The ability of OEMs to meet their production & delivery plans for 2020

How aircraft innovations are changing the competitive landscape
Global market access, have we reached a high-water mark?
The continuing liberalisation of market access is a vital ingredient for the success of not only airlines, but the wider aviation and tourism industries, not to mention international trade. Yet, 2019 has seen the US seem to wave on its commitment to the principles of a laissez-faire international marketplace, Canada remain committed to protectionist policy and Brexit threaten to impact global policy and set a precedent for multilateral agreements around the world.
This key panel, moderated by Holland & Knight, Partner, Anita Mosner will provide an update from key industry experts on open skies agreements, and consider key questions about the intersection of regulation, trade, travel and competition.
European
i
slands: Airlines driving tourism growth
European Aviation Club, Chairman, Rigas Doganis will moderate a discussion on the role airlines have to play in driving tourism to Europe's seven island states. Panel members, representing European airlines, tourism bodies and airline bodies will examine a broad range of questions, including:
How can aviation be used to support tourism growth?

What are the main source markets for inbound tourism?

What will new technology aircraft do for route development?
What are the considerations associated with over tourism?
Malta Tourism Authority, Deputy Chief Executive Officer, Leslie Vella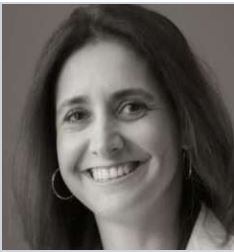 ERA, Director General, Montserrat Barriga
Malta Air, Chief Executive Officer, Diarmuid Ó Conghaile
r, Chief Executive Officer, Andrew Pyne TUS Ai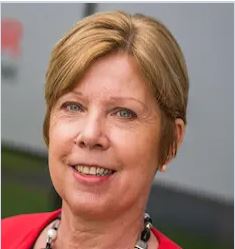 Loganair, Chief Commercial Officer, Kay Ryan
Social impact in the aviation industry – Environment, Flight Shaming and Taxes: Why are the airlines dropping the ball?
Skyscanner, VP Commercial, Hugh Aitken will moderate a panel on the social and environmental dimensions of air travel, topics where Europe is at the forefront of discussions. Here, more so than anywhere else, airlines are under pressure to implement practices which positively contribute to society. The enormous publicity attracted by a sixteen year old Swedish girl has rattled the airline industry and is prompting government talk of aviation taxes to reduce flying.
What impact is flight shaming having on European aviation and will this have global impacts?

How are governments responding to public pressure concerning airlines and climate change?

Why, when airlines have led the world with emissions reductions commitments, have they not got the ear of the public. What should they do?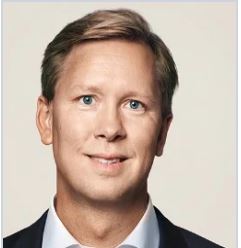 SAS, EVP & Chief Commercial Officer, Karl Sandlund
Airlines for Europe, Managing Director, Thomas Reynaert
Widerøe, Chief Strategy Officer, Andreas Kollbye Aks
LOT Polish Airlines, Chief Operating Officer, Maciej Wilk
Malta International Airport, Chief Executive Officer, Alan Borg