Boeing 787's wing stretch sends company shares higher
Analysis
Boeing's shares gained 2.1% yesterday as the company completed the ultimate-load wing up-bending test on the B787 static test aircraft.
During the testing, loads were applied to the airframe to replicate 150% of the most extreme forces the aircraft is ever expected to experience while in service. The wings were flexed upward by approximately 25 feet (7.6 meters) during the test.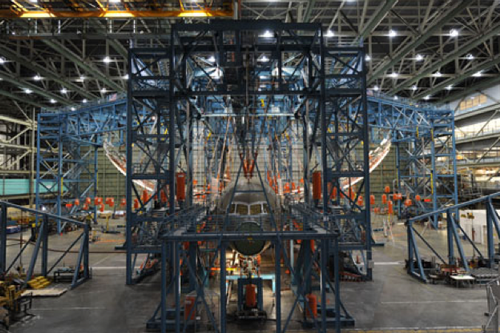 Boeing stated the initial results of the ultimate-load test are positive, but more extensive analysis and review are required before the test can be deemed a success. Delivery of the first 787 is planned for 4Q2010 to All Nippon Airways.
JP Morgan raised its 2011 profit outlook for Boeing to USD5.35 from USD4.15 per share on higher expected deliveries and an improved outlook.
EADS US Air Force tanker decision imminent
Shares in Airbus parent, EADS, eased 0.1% yesterday. EADS CEO, Tom Enders, told the Financial Times Deutschland on Monday that it could decide within the next three weeks whether it will bid for a contract to build aerial tankers for the US Air Force.
Selected Aviation suppliers' daily share price movements (% change): 29-Mar-2010