Alaska Air and jetBlue work toward key fleet decisions; Airbus and Embraer await the outcome
Analysis
The two major low cost, higher frills airlines in the US – Alaska Air Group and jetBlue Airways – are both in the process of fleet reviews, aiming to strike the right balance of flexibility for the future. Each airline is also working to create the right mix of owned versus leased aircraft in order to achieve favourable levels of unencumbered aircraft in their respective fleets.

The most high profile decision for Alaska is the ultimate fate of the Airbus narrowbody fleet and order book it inherited with its acquisition of Virgin America. For now, Alaska seems focused on more pressing merger related issues, stressing the first lease for Virgin America's A321 narrowbodies does not expire until 2019.

JetBlue is undertaking heavy scrutiny of its subfleet of 100-seat Embraer 190 jets, while also evaluating optioning the Airbus A321LR for potential trans-Atlantic expansion, against the backdrop of working to achieve ambitious cost reductions by a self-imposed deadline of 2020.
Summary
Alaska rebuilds its unencumbered aircraft fleet as Airbus evaluations continue
One almost immediate question that surfaced when Alaska announced plans to purchase Virgin America was the fate of Virgin America's all-Airbus fleet, given Alaska's fierce loyalty to Boeing.

There are 63 Airbus narrowbodies in the combined mainline fleet of Alaska and Virgin America. Earlier in 2017 Alaska moved to adjust the delivery schedules of 10 Airbus A321neos during the next two years.
Alaska Air Group operating fleet as of 4-Dec-2017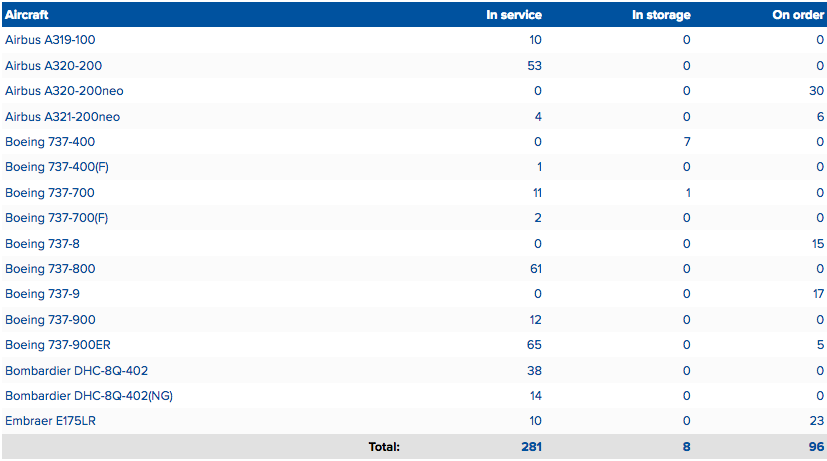 Historically, Alaska has preferred to have a significant number of unencumbered aircraft in its fleet. Earlier in 2017 the ratings agency Fitch calculated that Alaska's number of unencumbered aircraft had fallen from 101, as of mid-2016, to 50 after its purchase of Virgin America.

See related report: Alaska Air Group: capacity uptick in 2017 and fleet changes as Virgin America integration starts

By the end of 3Q2017, Alaska had rebuilt its number of unencumbered aircraft to 63. As of 4-Dec-2017, nearly 93% of Alaska's stand-alone, mainline fleet of Boeing narrowbodies was owned.
Alaska Airlines mainline owned vs leased aircraft as of 4-Dec-2017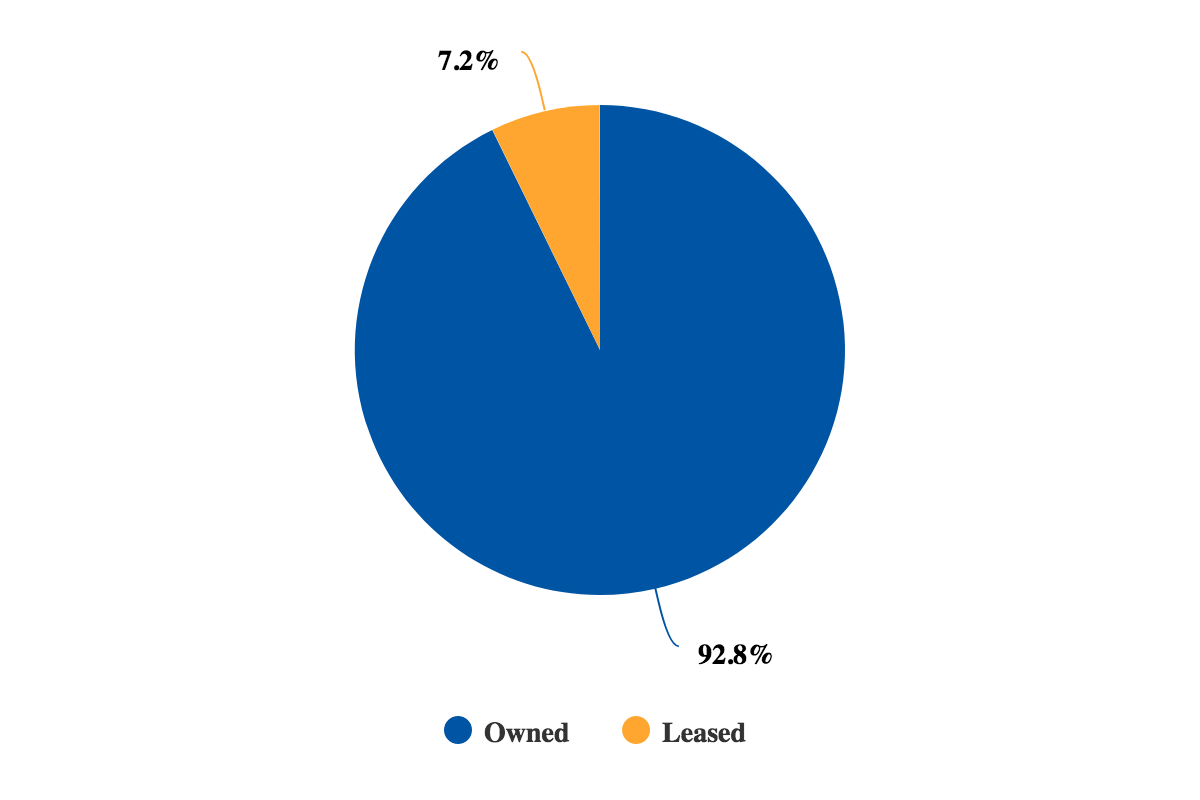 That contrasts with nearly 90% of Virgin America's fleet falling under leasing arrangements.
Virgin America owned vs leased aircraft as of 4-Dec-2017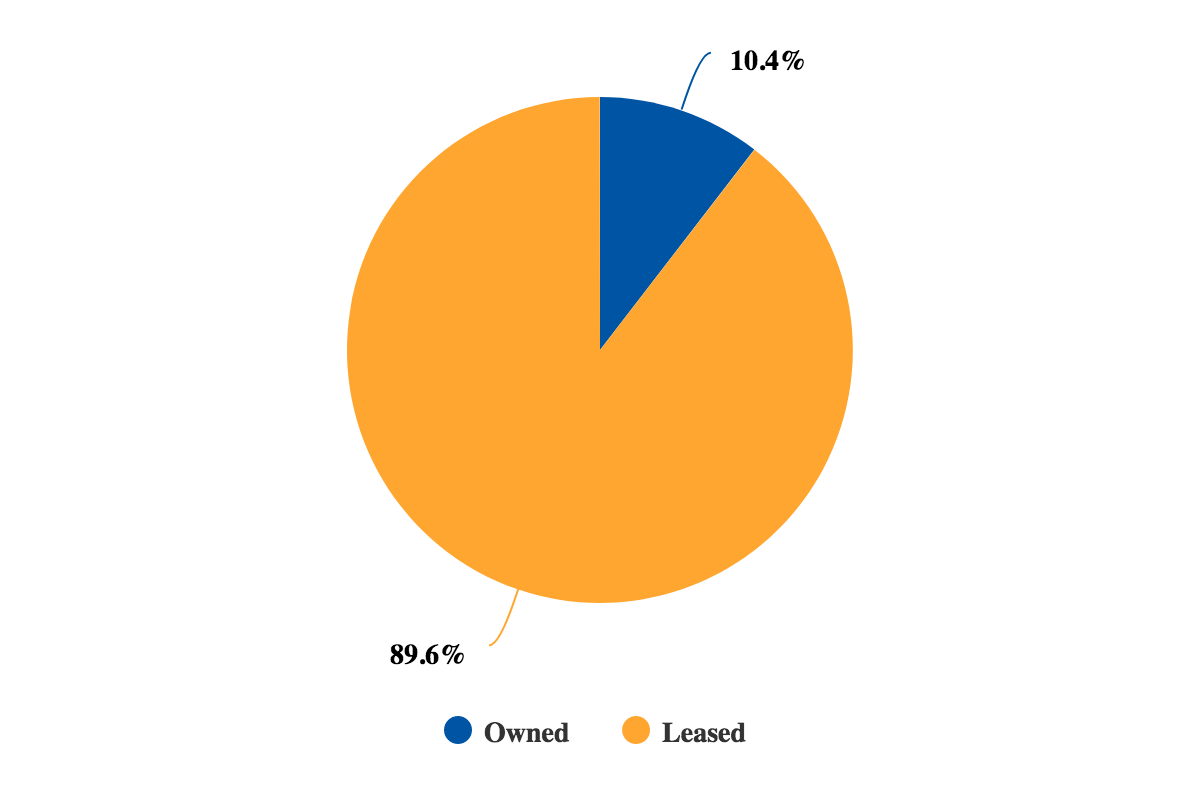 As of 30-Sep-2017, Alaska Air Group's leasing contracts for all its operating airlines – Alaska, Virgin America, its regional subsidiary Horizon Air, and its third party operators – included 10 Boeing 737s, 55 Airbus narrowbodies, 15 Bombardier Q400 turboprops and 21 Embraer 175s operated by SkyWest.

Alaska has eight A321neo deliveries under lease scheduled for delivery through 2018, and 14 Embraer 175s for operation by SkyWest. The company has estimated total capex for 2018 should reach USD1.4 billion.
Alaska cites regional fleet flexibility with Horizon Air's Q400s
Alaska also has firm purchase commitments for 48 Boeing 737 aircraft – 16 next generation and 32 737 MAX jets – with deliveries scheduled for 2017 to 2023. Alaska also has commitments for 23 Embraer 175s, which include three deferrals by Horizon Air from 2017 to 2018.

As it continues to navigate its future fleet needs, Alaska has consistently pointed out that it has retractable purchase commitments for 30 Airbus A320neo jets from 2020 to 2022.

Alaska has not offered much detail about its assessments regarding the future of its inherited Airbus fleet; but it has stressed that there is no urgency to make a quick decision, since the Airbus lease agreements do not start expiring until 2019.

Alaska executives have recently fielded questions about its fleet flexibility with respect to capacity growth over the next year. The company stresses that it is taking a number of Embraer 175s in 2018, and plans to retire Bombardier Q400 turboprops operated by Horizon (Horizon operates 52 of the smaller aircraft).
Alaska has estimated capacity growth of 6% to 7% for 2018.
Horizon Air operating fleet as of 4-Dec-2017

JetBlue weighs its future fleet obligations against ambitious cost targets
Alaska's fellow low cost, higher frills airline jetBlue is also undertaking an important review of its fleet spanning from its smaller Embraer 190s to its aircraft with potential for trans-Atlantic operations.
JetBlue Airways operating fleet as of 4-Dec-2017
As previously reported by CAPA, jetBlue is the largest operator of the Embraer 190, with a fleet of 60 aircraft. Leases on 30 of jetBlue's Embraer 190s begin to expire in 2023, so the aircraft will retain some presence in the airline's fleet during the next few years, unless the airline concludes that it can attain favourable economics from forging agreements for early lease returns.

See related report: jetBlue starts heavy scrutiny of Embraer 190 fleet as it works to meet cost and margin ambitions
JetBlue's calculus includes weighing the 20% unit cost disadvantage the Embraer 190 (stage length adjusted) has in comparison with its higher-density A320s – while acknowledging that the smaller aircraft do generate higher unit revenues.

At the same time, jetBlue is in the process of determining whether it will exercise options for the Airbus A321LR. It is one the more closely watched decisions in the US airline industry, since the aircraft gives jetBlue the range to expand its model to trans-Atlantic markets.

See related report: jetBlue Airways, armed with its premium product Mint, is poised to disrupt the trans-Atlantic market

The company plans to hold an investor day in late 2017, and could possibly detail its decision regarding the aircraft and its potential long haul aspirations.

It is important to highlight that jetBlue's fleet evaluations are against the backdrop of its ambition to achieve an annual structural reduction in cost of USD250 million to USD300 million by 2020. JetBlue recently stressed that its focus with the fleet review "remains on balancing our capital expenditure with our margin commitments".

Similarly to Alaska, jetBlue also aims to grow its levels of unencumbered aircraft. The airline ended 3Q2017 with 236 aircraft, of which 110 were unencumbered. That is up from 107 at the end of 2Q2017.
As of 4 Dec-2017, approximately 80% of jetBlue's fleet was owned.
jetBlue Airways owned vs leased aircraft as of 4-Dec-2017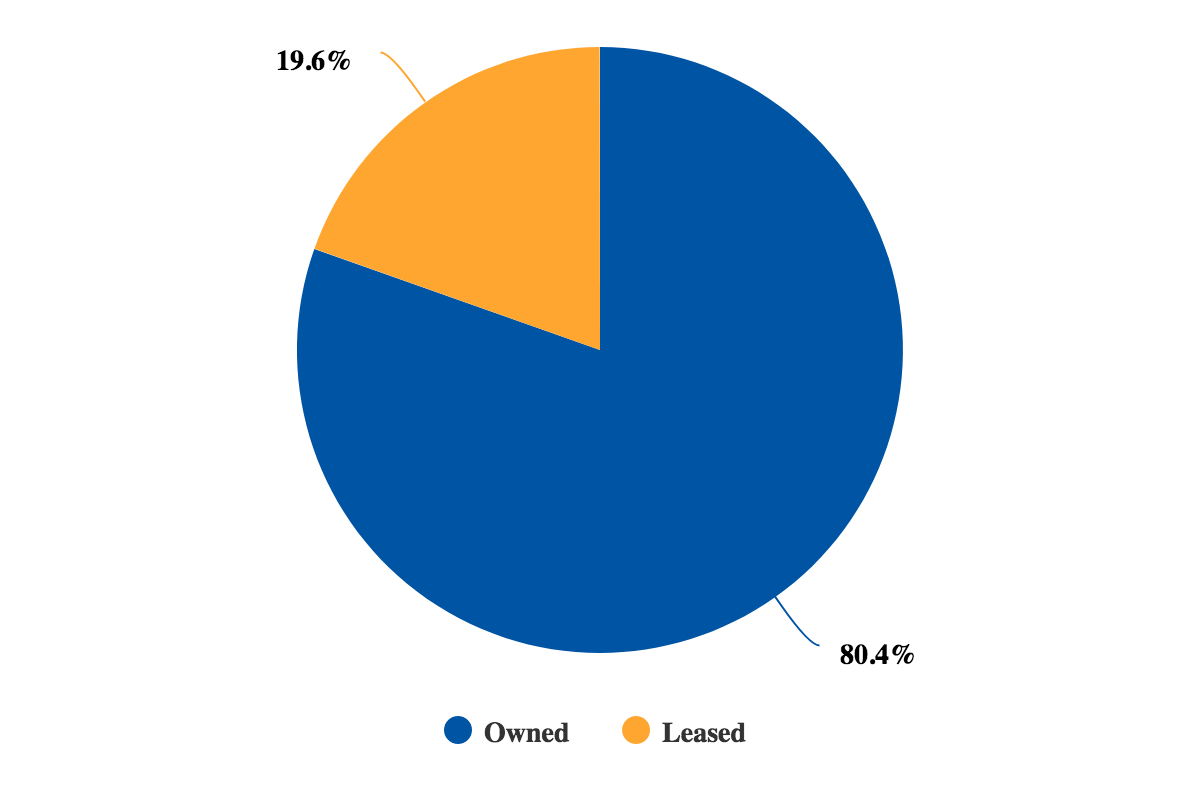 Margin performance and cost efficiency drive fleet decisions for Alaska and jetBlue
Alaska Air Group and jetBlue Airways are each at a crossroads in determining the future composition of their respective fleets.
Alaska needs to decide whether it will ultimately shed Airbus jets, while jetBlue is working to determine the size of its Embraer 190 fleet, and whether it will make the strategic decision to launch trans-Atlantic operations with Airbus A321LRs.

Two major factors for each airline in the ultimate composition of their respective fleets are: the ability of a certain type of aircraft to drive ever-important expansion, while at the same time allowing Alaska and jetBlue to achieve ever-important cost efficiency.