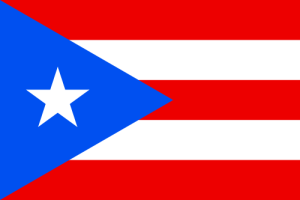 About
Puerto Rico is an unincorporated territory of the United States, located in the northeast Caribbean Sea. Puerto Rico is a group of islands including the main island (Puerto Rico) and the smaller islands of Vieques, Culebra, and Mona. Puerto Rico has three main international airports; Luis Muñoz Marín International Airport in Carolina, Mercedita Airport in Ponce, and Rafael Hernández Airport in Aguadilla. Luis Muñoz Marín International Airport is the busiest airport and serves the largest and capital city, San Juan. The airport is a major hub of aviation activity in the Caribbean, handling some 10 million passengers p/a, and serving airlines from across the region. US airlines have a dominant presence across Puerto Rico's major airports, with Executive Airlines (a division of American Eagle) operating the majority of regional services to destinations across the Caribbean.
To have full CAPA Profile access you need a CAPA Membership
Our suite of profiles covers:
Your portal for aviation data
CAPA Profiles contain the most up to date news and analysis plus a comprehensive range of timely and reliable data including schedules, capacity share (passenger and cargo), fleet summary, traffic results (monthly and annual), financial results and more. Access Profiles for the latest statistics and insights on airlines, airports, suppliers, countries and regions.
I didn't realise all this traffic data was here. The data is much more up-to-date than the other results we usually use - I'll be using this from now on.

- Air Services Development Manager, Airport Member.