The battle for supremacy in Europe's short-haul aviation markets
In the latest edition of Airline Leader, the magazine journal for airline executives, consultant and author Rigas Doganis reviews the rise over the past decade of Europe's low-cost carriers and the threat they pose to the region's network airlines and their short-haul spokes.
The full report can be downloaded at airlineleader.com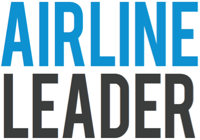 According to Mr Doganis, LCCs have been able to divert passengers away from network carriers and generate new passenger flows by flying to underserved routes, setting up local bases outside their home countries – which the legacies have failed to do – and advertising their low fares and new routes through effective media campaigns.
However, as the report notes, a particularly crucial factor contributing to the success of the LCC model has been the ability of low-cost carriers to operate at passenger-km costs that are up to 30-60% below their network airline competitors. "By offering different service standards and by operating point-to-point services with no connecting passengers, LCCs have been able to reduce their round-trip costs when operating similar aircraft on the same routes as legacy airlines," writes Mr Doganis.
While acknowledging that Europe's network carries have implemented a number of initiatives to meet the low-cost challenge, such as reducing labour and distribution costs and unbundling their pricing, the hubbing principle at the heart of the network carrier model imposes unavoidable cost and operational constraints.
Mr Doganis proposes a number of solutions for network airlines to increase their competitive advantage, such as setting up their own low-cost subsidiaries, a tactic adopted more widely in Asia, but which the European majors have been more hesitant about. European airlines "are concerned about brand dilution and fear that low-cost subsidiaries will cannibalise their own existing markets and undermine the viability of their hub system".
---------------
Airline Leader is a monthly magazine journal that covers global aviation management issues. It provides cutting-edge feature stories and analysis, the latest financial and traffic reports, regional wraps, exclusive contributions from industry thought leaders and interviews with leading CEOs.