Europe's leading corporate travel minds to gather at CAPA World Summit in Antwerp, 19/21-Nov-2014
Analysis
The outlook for European business air travel will come under the microscope at a unique one-day CAPA Summit at the Antwerp Hilton on 19 November 2014, held in conjunction with CAPA's World Aviation Summit on 20/21 November.
Established business travel volumes by air in Europe are under threat from high-speed rail expansion, while corporate travel managers are also readjusting their managed travel programmes to reflect the rise in capacity and convenience offered by low-cost carriers.
Hosted by Brussels Airport and Tourism Flanders, the CAPA Corporate Travel Innovation Summit on 19 November will precede the highly anticipated CAPA World Aviation Summit on 20/21 November.
Key themes – where to from here for Corporate Air Travel?
The CAPA Corporate Travel Innovation Summit offers the corporate travel industry the deepest review of the key issues that will drive Air demand and shape the future landscape in Europe and beyond, including panel discussions on:
The multi-modal vision for corporate travellers;
Ebola Global Health Crisis Update: Safety & Security and Duty of Care;
The Corporate Air Travel Outlook in 2015:


The Evolving TMC landscape;
Measuring the Value of Managed Travel Programmes;
NDC – what is the latest status and what does it mean commercially?;
Will LCCs continue to increase their share of the corporate market in 2015?;
Will businesses pay more for their travel in 2015 than in 2014?

Air Procurement – the Buyers' perspective: Where airlines are excelling - and where they need to improve;
Next-Gen Travel Tech: Payments & Expense Management Solutions;
What will be the most disruptive corporate travel innovations and trends in 2015?
Keynote Address: The convergence of Procurement and Human Resources in the Corporate Travel category
The Summit will also feature a landmark session to help buyers and suppliers of air travel understand the importance of monitoring traveler wear and tear ('traveler friction') to avoid traveler burnout. tClara's Managing Partner, Scott Gillespie, will answer the questions: 'What are the real procurement and HR costs - and what are the keys to achieving the optimal balance?'
Summit Keynote Speaker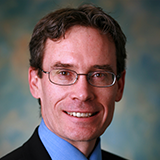 Industry Leaders to discuss the outlook
The CAPA Corporate Travel Innovation Summit will bring together many of the leading thinkers in the business travel space for a uniquely focused review of prospects for the Air category.
The line up of guest speakers and panelists includes:
Advito, Senior Director and Global Air Practice Leader, Olivier Benoit
AirPlus International, Executive Director EMEA, Christian Gall
Amadeus (Speaker TBC)
APCO Worldwide, Travel Manager, Phindile Dube
ATPI, Director International Network, Peter Bost
British Airways (Speaker TBC)
Brussels Airlines (Speaker TBC)
CAPA - Centre for Aviation, Chief Financial Analyst, Jonathan Wober
Carlson Wagonlit Travel, Vice President of Corporate Innovation, Vincent Lebunetel
Discover the World, Vice President Global Development & Sales, David Lee
easyJet, Director, Head of Business, Anthony Drury
eNett (Speaker TBC)
Expensys, CEO, Phil Chilton
GetThere (Speaker TBC)
Global Videoconferencing Network, Glenn Wastyn, CEO
HRG, Director Industry and Supplier Affairs, Paul Dear
Huntsman, Manager Corporate Purchasing Goods and Services Europe, Africa and Middle East, Corrado Simontacchi
IATA, Director Transformation, Eric Leopold
Ingersoll Rand, Global Travel, Fleet & Meeting Services Director, HR Services, Pascal Struyve
Inter IKEA Group, Travel Manager, Frédéric Degand
KDS, Global Supplier Business Development, Annicka Lofstrand Cruciata
RBS, Head of EMEA and Global Indirect Sourcing, Michael Hodgson
SkyTeam (Speaker TBC)
Thalys (Speaker TBC)
Travelport, Senior Director Corporate Sales & Development, Lorraine Jacobs
Uber (Speaker TBC)
VoyageManager, COO, Daniel Gallaher
WEX (Speaker TBC)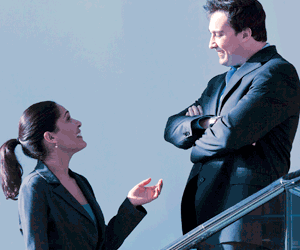 The Summit's thought leaders and moderators who will guide the day's discussions include Toby Joseph of TJA, Martin Warner of Travel Innovation Partners, Siew Hoon Yeoh of Travel Innovation Partners and Rana Walker of GR&AT Management.
Please click here for the latest Agenda.
Strong Corporate/Government Buyer turnout. Registrations are still available...
The Summit will represent the perfect setting to discuss key industry topics and share ideas with your industry colleagues and suppliers, as well as to meet with travel procurement executives at leading corporations, including Aleris, Amgen Europe, Barco, CMI, D.E Master Blenders 1753, Deloitte, DEME, Estée Lauder NV Huntsman, Inter IKEA Group, Ingersoll Rand, MSD, NetApp, NHV, RBS, Royal DSM N.V., Stork, Thomas More, Tupperware General Services, Unilever and DOZENS more!
Please click here for further information about registering for this unique Summit. Corporate/Government Travel Buyers may register for free!
With thanks to our Event Partners…