CAPA's Top 10 reports of the year. Ryanair and airline SWOTS lead, along with our airport database
Analysis
CAPA's top 10 stories of the year - ranked by number of visits - is, we confess, weighted in favour of those which appeared in the first part of the year, but we offer them as holiday reading as we look back on another eventful 12 months. Ryanair is as always a popular topic; its Feb-2014 report topped the number of visits to a CAPA report by a long way. Our other SWOT analyses also feature, with Singapore Airlines and easyJet "swotted" in the Top 10.
Reports driven by CAPA's Airport Construction and Investor Databases have also been strong performers throughout the year; the unique and extensive detail they contain makes for compulsive reading for airport-related activities. And Dubai Airport's relentless rise through the capacity ranks secured it a place in the Top 10 as well.
Etihad has been a news leader during 2014, ending as CAPA's Airline of the Year in recognition of the structural change it is introducing to the world's system. Singapore Airlines, also an agent of change in some ways, now with three low(er) cost airline subsidiaries, appeared twice and the A380 and A350 also attracted attention.
We thank all CAPA Members and other visitors for your great support in 2014 and look forward to continuing to provide you with industry leading analysis, news and data in 2015.
#1 - "Ryanair SWOT analysis – Michael O'Leary's maniacal focus on being the lowest cost producer" (6-Feb- 2014)
See: Ryanair - 6-Feb-2014
The airline - and CEO Michael O'Leary - have undergone an interesting metamorphosis in 2014, adopting a new fuzzy image and unabashedly recognising that easyJet's pursuit of higher yielding passengers and service to main airports had merit. With its still-low CASK, Ryanair is well positioned to continue its profitable streak, ending the year in fine form.
Mr O'Leary will also be watching with more than academic interest IAG's moves to buy Ryanair's near neighbour Aer Lingus, in which the LCC retains a nearly 30% equity stake that the UK Competition Commission has decreed should be sold down to 5%. The Ryanair CEO will no doubt enjoy sparring with his IAG counterpart, Willie Walsh, formerly CEO of Aer Lingus, when it comes to negotiating a sale.
See: Aer Lingus rejects IAG's bid, but an old acquaintance should not be forgot. IAG will be back
See also some recent Ryanair reports: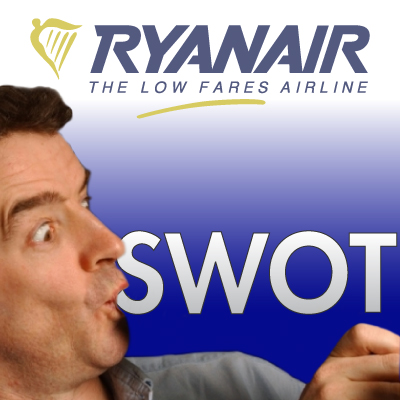 "Last week's 3Q earnings report from Ryanair saw a 21% increase in net profit, with passenger numbers up 3% and average fares up 8%, partly offset by a 4% increase in ex-fuel costs per passenger. The company raised its net profit target for the year to Mar-2013 from its previous range of EUR490m-EUR520m to a new figure of "close to EUR540m", 7% up on last year.
Yet again, Ryanair, now Europe's leading short-haul carrier, is performing strongly in times of economic weakness. The old days of growth at any cost have been replaced by a more measured approach to expansion, but it remains Europe's most profitable airline through a continued, almost maniacal, focus on being the lowest cost producer in its market.
It is no exaggeration to say that Ryanair has reinvented short-haul air travel in Europe. But how does Ryanair achieve its cost advantage and is it sustainable? What is the outlook for its passenger growth rates over the medium and long term and when will it place a new aircraft order? And just why does Michael O'Leary so badly want to buy Aer Lingus?"
#2 - "Inside the world's biggest airport construction projects in 2013/14" (21-Jan-2014)
See: Airport Construction 21-Jan-2014
CAPA's airports-related databases include the Investors Database, the Airport Construction and CAPEX Database, the Airport Route Capacity Analysis, the Airport Traffic Database, along with contacts and 5,000 airport profiles.
See also some other 2014 reports drawn from the CAPA airport databases: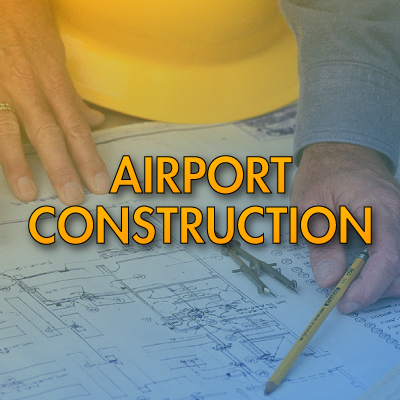 "The CAPA Airport Construction and Capex database presently has over USD385 billion of projects indicated globally, led by Asia with just over USD115 billion of projects either in progress or planned for and with a good chance of completion. China, with 69 regional airports to be constructed by 2015, is the most active, adding to the existing 193. But some Asian countries, notably India and Indonesia, each with extended near or more than double digit growth, are lagging badly in introducing new infrastructure.
The Middle East is also undertaking major investment, notably in the Gulf airports, as the world-changing operations of its main airlines continue to expand rapidly. But Saudi Arabia and Oman are also embarked on major expansions.
Istanbul's new airport starts to take shape in 2014, with completion of the world's biggest facility due to be completed by 2019. Meanwhile, in Brazil, the race is on to have sufficient capacity in place for the football world cup, due to commence in Jun-2014."
#3 - "Singapore Airlines SWOT: challenges continue as competition intensifies as shown by 1QFY2015 results" (31-Jul-2014)
Singapore Airlines has been subjected to intense competition in Southeast Asia as LCC activity concentrated in Singapore, Indonesia and Malaysia. The full service flag carrier has adapted by integrating the functions of regional airline (SilkAir) short (Tigerair) and long-haul (Scoot) LCCs in its group but, even with these adaptations, intensified competition in long-haul markets raises yet additional challenges. Resilience has been the theme of SIA's survival and profitability.
See: SIA SWOT 31-Jul-2014
See other reports: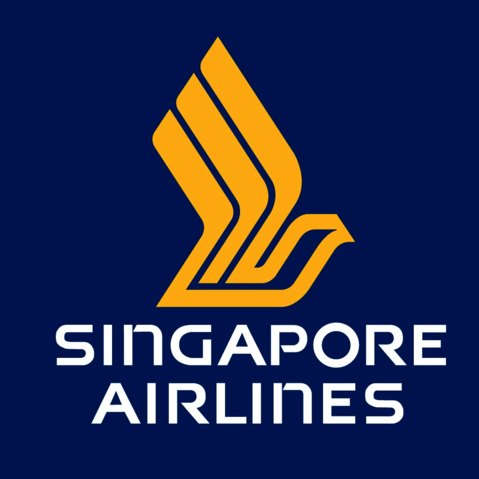 "Singapore Airlines (SIA's) profits have dropped steadily over the last several years, driven by intensifying competition and challenging market conditions. Profits were again down in the quarter ending 30-Jun-2014 (1QFY2015), with the group recording a 52% drop in operating profits to SGD39 million (USD31 million).
But SIA remains one of the most respected airlines in the world and has never incurred an annual loss in its 42 year history. There is no denying SIA has faced in recent years - and continues to face - its biggest ever challenges. But SIA has made several strategic adjustments since Goh Choon Phong took over as CEO at the beginning of 2011.
SIA's glory years of industry leading double digit profit margins are unlikely to return but once its new strategy beds down the group should be better positioned for long-term profitability and growth. SIA still has several core strengths and plenty of opportunities. But more challenges also lie ahead and all of its recent strategic adjustments come with risks. In this SWOT analysis we incorporate SIA's 1QFY2015 reporting."
#4 - "Singapore Airlines incurs 4QFY2014 operating loss, adds premium economy as latest strategic response" (10-May-2104)

See: SIA 10-May-2104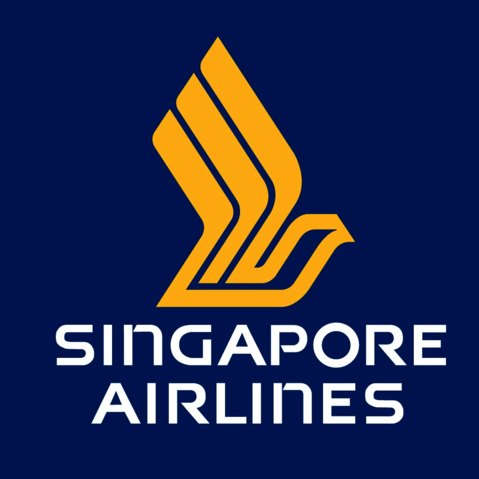 "Singapore Airlines (SIA) continues to evolve its long-term strategy in response to challenging market conditions, which drove an operating loss for the group and parent airline for the quarter ending 31-Mar-2014. The decision to introduce a premium economy product on long-haul aircraft from 2H2015 is the latest in a growing string of initiatives aimed at improving the carrier's position.
SIA has studied premium economy for several years but repeatedly decided against a fourth class of service on long-haul flights. The group now recognises premium economy has become more mainstream and that it is necessary to be competitive, particularly in the corporate sector.
Premium economy will be introduced as SIA starts to retrofit some of its fleet with the new first, business and economy cabin products that were introduced on new 777-300ERs in late 2013. Both initiatives are part of a broader move to continue improving its service standards as competition intensifies. Increased emphasis on partnerships and a more active role in the dynamic Southeast Asian budget sector also have become important components of the still evolving SIA Group strategy."
#5 - "And then there was one: Virgin Atlantic's withdrawal leaves BA as only European airline in Australia" (7-Feb-2014)
See: Virgin Atlantic: 7-Feb-2014
Virgin Atlantic is undergoing a major transformation as it adapts to life under its new part owner, Delta. This inevitably involves rationalisation of its network. The airline's role focuses increasingly on the North Atlantic.
See also: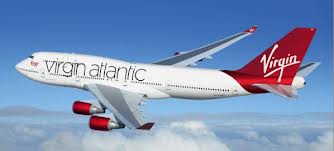 "It is no mere coincidence that, just as Virgin Atlantic announced an end to its Hong Kong-Sydney services, thereby withdrawing from the Australian market, an ad from Australia's largest travel agency proclaims: "There are hundreds of prices and ways to get to the UK and Ireland from Australia."
The Australia-Europe market has undergone profound change, each step adding more competition. Gulf carriers occupy a powerful presence, there are new and expanded entrants like China Southern and Garuda Indonesia, Qantas partners with Emirates while British Airways and Cathay Pacific, as well as Air New Zealand and Cathay, have become friends. The result of these partnerships and new carriers is to offer more options, opening up multiple destinations in what is a fragmented market. London-Sydney is the largest market between Europe and Australia, but accounts for only around a 10th of passengers in that market.
Virgin Atlantic's Sydney route, launched in 2004, looks distinctly old world. It has limited partners on either end of the journey – and in the middle too. Virgin itself is undergoing a round of pragmatism and there is no room for a high profile but unprofitable service. This is not a new conclusion: Virgin Atlantic is the 12th European carrier to have exited Australia over the past two decades. But there is perhaps more to it, namely that with Virgin's new owner – heavily risk-averse Delta – just across the pond, Virgin's future will swing more towards the Atlantic. Ironically, this comes as other European carriers begin to refocus on Asia."
#6 - "easyJet SWOT analysis - Is Sir Stelios strength, weakness, opportunity and threat all in one?" (5-Feb-2014)
See: easyJet 5-Feb-2014
Under CEO Carolyn McCall Europe's first LCC has successfully hybridised into a leisure and business airline while managing to keep most of its sometimes demanding shareholders more or less happy. Its success has been underlined by Ryanair's shift in focus to chase similar markets. This dynamic arena will not become easier as Ryanair expands, given its significantly lower cost base.
See also for example:
easyjet/easyjet_logo.png" alt="" width="245" height="245" />
"Last month's quarterly trading update reported an 8% increase in unit revenues for the Oct-Dec quarter and forecast a significant narrowing of first half pre-tax losses from GBP112m to between GBP50m and GBP75m.
Since the trading update, easyJet's founder and largest shareholder, Sir Stelios Haji-Ioannou, has sold a small portion of his holding as a warning to management against making a new aircraft order and he remains a vocal critic of the company.
In addition, easyJet Chairman Sir Mike Rake, often criticised by Sir Stelios, has announced his resignation in the summer of 2013.
The share price of Europe's second biggest low cost carrier is up 13% since the trading update and up 97% over the past 12 months, so it seems that other shareholders have been persuaded of easyJet's strengths and opportunities. So is Stelios right to focus on the weaknesses and threats - or is he the biggest of them?"
#7 - "Malaysia Airlines considers tie-up with Etihad Airways as restructuring process slowly begins" (17-Jun-2014)
See: Malaysia Airlines 17-Jun-2014
Aside from the appalling nightmare that Malaysia Airlines has had to confront following the MH370 and MH17 disasters, the airline has been at the centre of a highly competitive short and long haul market battle. Years of inability to deal with the fundamental problems of overstaffing and other structural problems have thus all come to a head, pushing the airline into re-privatisation (or quasi-renationalisation). Since CAPA's June report was published, the restructuring has begun, with a new CEO to take over in mid-2015, once the framework is in place.
One possibility was that Etihad would make an offer to acquire a share in the airline. That may still be on the cards, but for now the focus is on restructuring.
See other reports: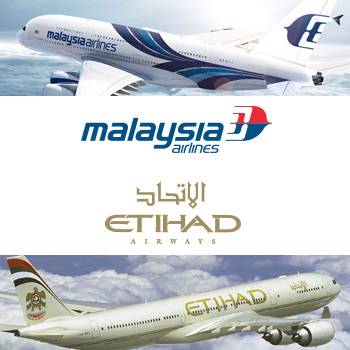 "As Malaysia Airlines (MAS) and the Malaysian government start to consider restructuring options, the possibility of a tie-up with Etihad Airways has emerged. An MAS-Etihad partnership would be logical for both carriers and have repercussions in the dynamic Southeast Asian marketplace.
MAS would initially forge a comprehensive codeshare partnership with Etihad, building on the limited codesharing the carriers already have in place. But with Etihad an equity stake is also always a possibility. Ultimately the ball will be in the Malaysian government's court to determine if such a scenario is palpable, adding to the difficult decisions the government is already confronted with as MAS requires a deep restructuring and potentially out of the box solutions to survive.
In the meantime MAS is sounding out its oneworld partners. While MAS does not need oneworld approval to forge a relationship with Etihad, it is only courteous – and sound business practice – to give Qatar Airways and other alliance members an opportunity to come to the table with alternatives."
#8 - "Etihad's A380 deployment further cements London as most popular A380 destination" (17-Jun-2014)
Etihad's new A380, replete with its new three room apartment, the Residence, begins flying to London on 27-Dec-2014. Recent mixed signals from senior Airbus officials have cast doubt on future production of the A380, but the aircraft continues to attract the cachet of luxury, no matter which airline flies it.
See other reports involving the A380 and Etihad:
A380.jpg" alt="" width="237" height="237" />
"London Heathrow is the world's most popular airport for non-local airlines to send their A380 to, and its position will be further cemented as Etihad Airways intends to operate two A380s from Abu Dhabi starting later in 2014. But when including local operators, it is Etihad's rival up the road – Emirates and Dubai International – that offers the overall largest number of A380 movements. Dubai accounts for 21% of all global A380 movements in May-2014 owing to Emirates and its position of having the largest A380 fleet. London Heathrow sees only 8% of global A380 movements, but when excluding movements from local airlines, Dubai falls to eighth place. Los Angeles and Hong Kong are also popular A380 destinations.
There are 128 A380s in service as of 07-May-2014, with one third of them operated by Emirates alone. While Airbus continues to deliver about two A380s each month, in the past year only British Airways became a new A380 operator. The latter half of 2014 will be busier with four new A380 operators: Asiana, Etihad, Qatar and likely Skymark. But after 2014, there are only three disclosed A380 operators, two of whom – Virgin Atlantic and Air Austral – are unlikely to take delivery of their A380s. 175 A380s remain to be delivered, over half of them to Emirates. That figure could change as airlines cancel A380s and Emirates eyes yet another A380 order, potentially with new engines."
#9 - "Cathay Pacific plans A350 product and network deployment, premium economy adjustment"
See: Cathay Pacific 4-Aug-2014
Cathay Pacific is almost alone among Asian flag carriers in not establishing a subsidiary to target the low cost market segment. But its premium product remains at the forefront of global products and its grip on the Hong Kong long-haul market remains strong. Cargo has been a large part of its revenue stream, an area too which has undergone rapid change over the past decade.
See also reports on Cathay and its North Asian marketplace: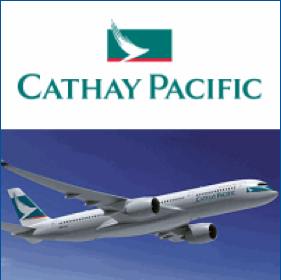 "The planned Feb-2016 delivery of Cathay Pacific's first A350 XWB will allow it to fulfil the strategic objectives of having the latest premium product, long-haul growth and fleet efficiency. Cathay's first new aircraft type in nearly a decade and first new aircraft family in two decades will arrive with a refreshed business class product that will be retrofitted across the long-haul fleet, reflecting how important it is during a more competitive environment for Cathay to have the latest premium product, even with relatively minor adjustments.
Another response to competition, and fulfilling demand, is long-haul growth that ensures superior network scale. A350-900s will open European destinations while -1000s will do so in North America. The aircraft also bring efficiency, which Cathay is missing as it continues to operate A340s and 747s. The A350s will arrive with an enhanced premium economy seat while the cabin will be scaled back on A330s in Australia, the Middle East and India, evidencing a false-start for a product that has otherwise found success on long-haul and ultra-long-haul flights to Europe and North America."
#10 - "Dubai International Airport: The world's biggest in 1Q2014, but runway works reduce full year 2014" (5-Jun-2014)
See: Dubai International Airport 5-Jun-2014
Dubai Airport has had a meteoric rise to challenging for position of the world's largest international airport, largely driven by the expansion of Emirates Airline. But foreign airlines are increasingly finding their way to the UAE airport and, by the time the Dubai World hub is fully operational, Dubai will streak far beyond any competitor. And Emirates is certainly not the only home grown product to be reinforcing the Dubai Airport growth...
See other related reports: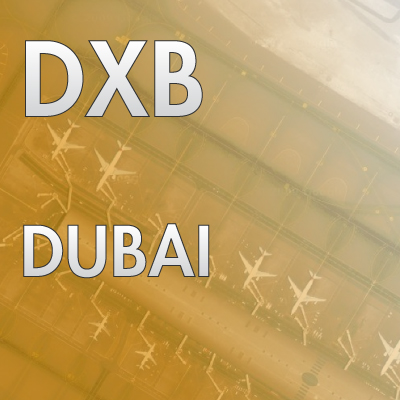 "Dubai International Airport (DXB) managed to chalk up an entire quarter in 1Q2014 as the busiest airport for international passenger traffic, edging out London Heathrow International Airport (LHR), as it had threatened to do for some time.
DXB handled 18.36 million international passengers over the first three months of 2014, while LHR handled a total of 16 million passengers. Dubai had growth of 11.4%, while London Heathrow traffic grew just 0.5% for the period.
Dubai Airport's stay at the top was short-lived however. From 01-May-2014, runway works at the airport have cut capacity by better than 20%. At present traffic and growth rates, that could reduce the airport's total annual traffic by as much as 2 million passengers. DXB is however still on track to handle more than 70 million passengers in 2014.
Planned new capacity will allow continued high levels of growth; but southeast England is meanwhile unlikely to achieve even one additional runway within the next 10 years."
These are just a tiny sample of the hundreds of free reports CAPA publishes, with three or four presented every working day of the year. Many are free for public viewing, some are available to registered CAPA Members only. They represent only a tiny fraction of the data and information we produce for CAPA Members.
Contact "How can I become a CAPA Member" for further information
We invite you to join us again - or for the first time - in 2015 and take this opportunity to wish you a successful and healthy year.