CAPA's Airline Fleet & Finance Asia Summit 2014, Highlights Day 1
Analysis
Over 200 delegates from airlines, leasing companies, banks and law firms gathered in Singapore on 25/26-Mar-2014 to attend CAPA's second annual Airline Fleet & Finance Asia Summit, held at the spectacular Capella Singapore on Sentosa Island.
CAPA inaugurated the Finance Summit in 2013 to address the importance of raising awareness among the Asian financial community of the need for financing and the opportunities inherent in the boom in new aircraft fleets in the region.
The Summit has a unique formula of airline presentations and panel discussions on topics impacting the financing sector, along with CAPA's unique Fleet Marketplace.
Keynote Address: Lufthansa Head of Corporate Finance Markus Ott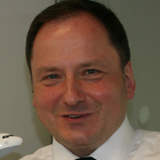 All five of Lufthansa's business units are profitable.
"It is not about doing a little bit of everything, it's being the market leader in the things you do."
He said investing in the airline's products, services and customers are the most decisive factors; on-board and on-ground investments are "crucial", and 2014 will be a year of many long-haul product upgrades.
The Lufthansa group has 261 deliveries in 2014 to 2025. Includes 4 A380s 10 747-8s, 43 777s and 25 A350s.
Lufthansa will begin premium economy sales in May-2014 for flights from Oct-2014.
80% of Lufthansa long-haul fleet will have new business class by end 2014 (over 100 aircraft).
Mr Ott expects other JVs for Lufthansa in Asia after Japan's All Nippon Airways (ANA).
Mr Ott says benefit of being launch customer for a new aircraft type is price but the other side of the coin is you have to live with uncertainty.
The carrier's decision to change its aircraft depreciation policy from 12 years to 15% residual value to 20 years to 5% residual value followed a joint review with auditors, who advised that the useful life of an aircraft was longer than 12 years
Keynote Address: TAP Portugal Finance Director Teresa Lopes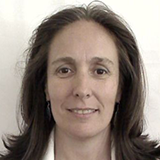 Two ATRs to replace 2 Beechcrafts in 2014. In 2015, six E190s to replace six F100s.
TAP fleet to grow from 71 to 77 aircraft in 2014 as two A330s and four A320s are added, marking biggest expansion in several years for TAP.
Brazil now as big as Portugal in terms of point of sale for TAP. Brazil accounted for 24% of revenues and Portugal 25% of revenues in 2013.
Transit passengers accounted for 41% of total passenger traffic for TAP in 2013. Europe-Americas was 1.2 million, up five times from 2001.
TAP ASK per employee was 5.1 million in 2013, compared to 2.3 million in 2000. Mr Lopes said improved productivity and improved employee relations has been a key component to the carrier's turnaround.
Asked whether the carrier prefers to privatise through an IPO or introduction of strategic investors, Ms Lopes aid "strategic partners might be very interesting if there was a good complementary." She believed access to cash is important to the carrier as it would allow the carrier to grow and become more balanced in terms of its capital structure.
On financing for the carrier's A350 fleet, Ms Lopes stated TAP is hoping to have access to some cash through its privatisation if it occurs. If the privatisation does not happen then the carrier will consider tapping the financial markets to see what is available by 2017, when the aircraft are scheduled for delivery
Jonathan Wober: Chief Financial Analyst CAPA – Centre for Aviation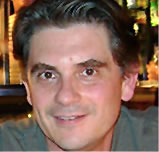 Mr Wober emphasised that order books show the centre of gravity in global aviation has distinctively moved from North America and Europe to the Middle East and Asia, which are the future in global aviation. He said the traditional three markets, North America, Asia Pacific and Europe, still have the largest number of aircraft in service, with North America leading the way. Meanwhile, in terms of aircraft on order, although the big three regions still lead the way, Asia Pacific has the largest order book overall and the Middle East has the second largest number of wide bodies on order.

He noted that while the Gulf carriers are more cost efficient compared to European carriers, full service carriers in the Indian-subcontinent are the most cost efficient group of FSCs from any region in the world. The Indian, Asian and Middle East LCCs are the most cost efficient grouping, but Europe's three ultra-LCCs, Ryanair, Pegasus and Wizz Air, are in this bracket too.

On the financial front, Mr Wober noted that the airline industry last made a really healthy return on capital in 1966, the year that England won the FIFA World Cup. Although airline returns are improving, he believed the chances of the airline industry covering its cost of capital in 2014 are about as likely as England winning the World Cup again this year.
Panel Discussion: the latest on capital markets and ratings:

Peter Davis, Head of Treasury for BOC Aviation, Priya Gupta, Citi director, Gordon Welsh, aerospace head UK Export Finance, Christina Chang, Citi director Securitized Products and Transportation

Peter Davis, Head of Treasury for BOC Aviation, said airlines sometimes don't seek a rating because they are concerned they won't get the rating they deserve.
Priya Gupta, Citi director Asia Pacific Ratings Advisory, said only 14 airlines globally now have ratings.
Gordon Welsh, aerospace head UK Export Finance, sees increased interest coming from Asia region but said it is early days.
Mr Welsh said UK Export Finance will likely do bonds this year. It has looked yen and other foreign currency bonds but it have no reason to pursue at this point.
Christina Chang, Citi director of Asia Pacific Securitized Products and Transportation, said the perception that EETC is only for non US airlines is changing.
Mr Welsh said that "our view is capital markets is the future".
Ms Gupta said Asian carriers shouldn't be concerned about rating firms lack of depth in Asia aviation as have global experience.
Ms Chang sees lot of interest from Asian airlines in diversifying fund sources and tapping different markets.
Ms Chang stated: "There is a realisation that the bank market won't be there forever
Mr Davis sees "a lot of money out there" and calls reports warning of a future funding gap "nonsense".
Jeju Air presentation: head of planning Hyuk Park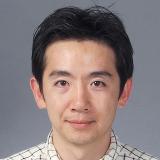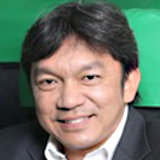 Citilink expects a fleet of 72 A320s by end of 2018.
The carrier plans to add A320s in 2014 for a fleet of 32 aircraft and subsequently 10 aircraft per annum in 2015, 2016, 2017 and 2018.
Mr Burhan believes that while there is some overcapacity in Indonesia consolidation is occurring and opportunities abound.
VietJet Air presentation: Managing Director Luu Khanh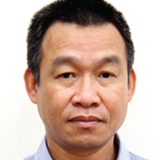 Mr Khanh sees the carrier as a "new generation carrier" as it moves from being a LCC to a hybrid operation
Mr Khanh said Thai VietJet plans launch in Sep-2014. The new joint venture will have three A320s and five routes (a mix of domestic and international) this year.
The LCC plans to establish more "multi-national airlines with active operation in Asia Pacific"
VietJet plans to add 10 A320s in 2014 for total of 20, and in subsequent years 12 per annum, seven per year for Vietnam and five per year for overseas JVs.
ViertJet is considering a widebody order in 2014 and initial IPO in 2015.
VietJet plans to use a new widebody fleet to serve Australia, Russia, Europe and Americas within three years.
VietJet aims for 33% to 35% share of domestic market in 2014 and 45% to 50% share in 2015 or 2016.
VietJet revenues were VND4.3 trillion in 2013, up from VND1.5 trillion in 2012. EBITDA was positive VND268 billion in 2013 compared to VND63bn loss in 2012.
The LCC has also established a training centre to train its own cabin crew, ground staff and engineers as well as online maintenance centre in Ho Chi Minh and Hanoi.
Panel Discussion: ASEAN open skies - what does it mean for aircraft orders and deliveries?
John Duffy, COO Transportation Partners, Christophe Potocki, ATR General Manager ASEAN, Mark Dunnachie Embraer VP Asia, and Brendan Sobie, CAPA Chief Analyst

John Duffy, COO Transportation Partners, pointed out how Lion will need 300 aircraft by 2020 just to maintain Indonesian domestic market share.
Mr Duffy doesn't see over-ordering in Asia. He said there is flexibility in orders and it's rare to be legally contracted to take all aircraft.
ATR GM ASEAN Christophe Potocki pointed out out yields on Kuala Lumpur Subang-Singapore Changi ATR route can be three times higher than yields on the Kuala Lumpur International (KLIA)-Changi jet route.
Embraer VP Asia Mark Dunnachie doesn't see over-ordering but need for Asian carriers to right size their order book.