CAPA enhances airline traffic and financial data service
Analysis
The Centre for Asia Pacific Aviation (CAPA) is pleased to announce it now offers live traffic data for dozens of listed and unlisted carriers worldwide, plus comprehensive US airline quarterly financial data sourced from the DoT Form 41.
Both data sets are presented in interactive graphs, with download options to excel for archive data, on the individual airline profile pages at centreforaviation.com - see user instructions below.
Last month, CAPA added live fleet and schedule data for some 2,500 airlines from internationally renowned sources Ascend and Innovata, respectively, as part of its roll-out of new data services to complement CAPA's world leading news and analysis coverage of our industry.
These premium data services are available for DIAMOND level Members only. Free trials are available.
CAPA will next relaunch its airport profiles, providing an array of live schedule, operational and technical information covering some 3,300 airports worldwide. Stay tuned!
Sample Form 41 tab on CAPA website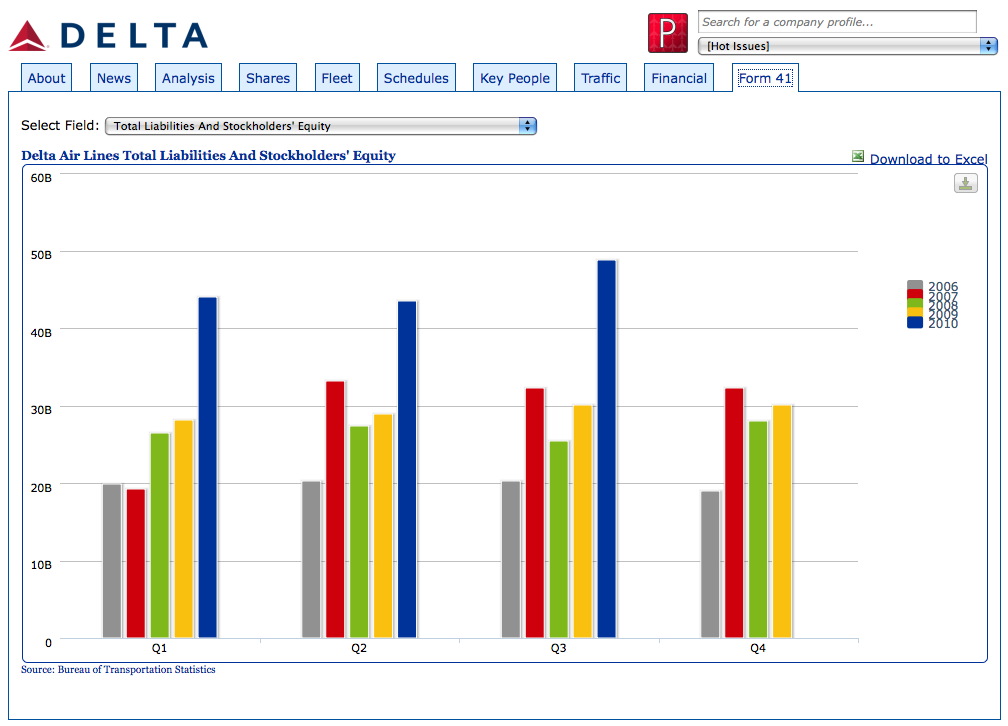 How to use these new features
Go to the CAPA website.
Log-in using the box on the top right corner (free trials are available). Sample data is provided if you are not logged in.
From the home page, type in a carrier, eg Southwest or American Airlines from the Profiles Selector marked with a red P.
When the selected carrier's page loads, go to the FORM 41 tab (far right), or the TRAFFIC tab to view the data.
Your feedback is most welcome!