Australian Infrastructure Fund caught in downdraft - share wrap
Australian Infrastructure Fund (AIF) shares slipped another 4.7% yesterday, with the fund caught up in the wave of selling to hit infrastructure and financial services stocks in recent days.
AIF's shares have fallen over 20% since the start of 2009 - worse than the 13% fall in the benchmark Australian ASX Index.
Australian Infrastructure fund share price: 02-Jan-09 to 03-Mar-09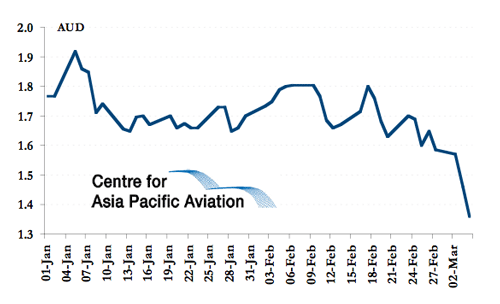 Elsewhere, Macquarie Airports fell another 1.1% yesterday, but is 4% higher in morning trade today.
Selected airports daily share price movements (% change): 03-Mar-09