Auckland Airport raises USD150m; Aeroporto di Firenze shares drop 4.4%
Aeroporto di Firenze (-4.4%) shares lost the most ground on Monday (22-Nov-2010) while GVK Power and Infrastructure shares gained the most by 3.3%.
Selected airport operators/investors daily share price movements (% change): 22-Nov-2010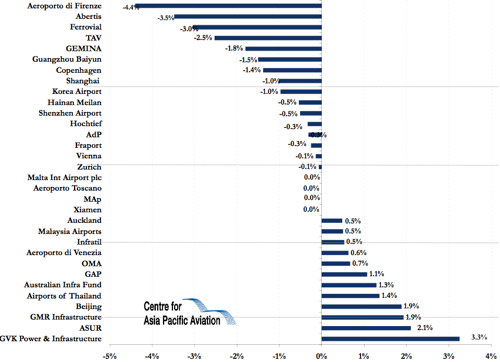 Hellenic Duty Free Shops shares gained 2.6% on Monday. On the same day the operator announced plans to report its financial results for the period 01-Jan-2010 to 30-Sep-2010 on 25-Nov-2010.
Selected airport suppliers daily share price movements (% change): 22-Nov-2010