AirAsia X CEO sees strong opportunities in South Korea – Exclusive CAPA interview
AirAsia X's new daily service to Seoul Incheon will launch in under two weeks - and it is already rating as one of the carrier's strongest route launches. CEO, Asran Osman-Rani, speaking exclusively to CAPA, stated Seoul is one of AirAsia X's Top 3 routes in terms of booked load factor for forward months. Mr Osman-Rani added he sees "tremendous opportunity" in the Korean market, supported by strong two-way demand, a solid e-commerce preference, minimal travel restrictions and a limited LCC presence. The CEO also discusses AirAsia X's best performing routes in 2010, the outlook for capacity, ancillary revenues and the carrier's much-anticipated IPO.
Incheon is joining the AirAsia X network shortly. How are advanced bookings tracking?
In terms of the initial sales campaign for the launch, Seoul still holds the record for the best AirAsia X route launch in terms of total revenue earned and seats sold.
Tokyo fared better in terms of 'load factor' and average fare from the sale (in the first 24 hours, load factor for the month of December was already above 60%) – but for Tokyo we only have 3x weekly flights inventory, vs 7x weekly for Seoul.
Currently Seoul is one of our top 3 routes in terms of forward load factor for the forward months.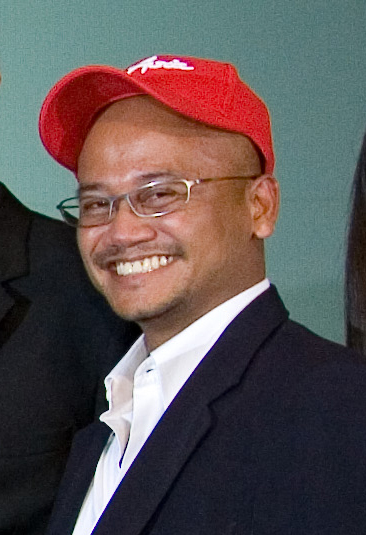 AirAsia X CEO, Asran Osman-Rani
What are the challenges and opportunities in selling into the Korean market?
Tremendous opportunity. Korea has strong two-way demand. It's one of the largest outbound tourist markets, with a high propensity for international holiday trips among Koreans. They are very online savvy, being one of the most wired countries with a very high e-commerce preference.
Korea is also an incredibly popular holiday destination for Southeast Asians, because of the strong popularity of Korean music and drama among Southeast Asians. Korea also does not require visas for Malaysians and Singaporeans, which adds to the attraction.
Although many in the travel industry say that it's a traditional market for international travel, with people favouring the use of travel agents and travelling in groups, we believe we can change this significantly. That was the case before, because of the status quo state of the industry – very limited LCC presence and legacy carriers preferring traditional distribution. We're very confident that word-of-mouth will be a powerful influence, as more and more people find it easier to purchase flights and holiday packages directly online.
Which markets are performing best for AirAsia X in 2010?
The strongest route for us is Hangzhou. It's one of our most mature routes and has benefitted from the Shanghai World Expo. Perth and Taipei have also been strong.
[More routes will] be disclosed.... at the appropriate time.
What is the overall planned capacity increase for AirAsia X in 2010? And 2011?
We've added two new A330s to-date in 2010 and one more in November 2010.
We've not been going to the market [for widebodies]. Our orders were placed a few years ago.
How is the premium lie-flat product performing? Has there been a noticeable increase in yield?
Very well, especially for Australia and London routes, and interestingly for Chengdu. Yields for these have been significantly higher than the 38" premium economy seats that were replaced.
Describe customer reaction to the high density A330 configurations?
Since we've reconfigured all of our seats to more comfortable and ergonomic, traditional-recline economy seats, the feedback has been very positive. With a seat pitch of 31"-32", similar to many legacy full-service carriers, there does not appear to be any difference in comfort levels. We've also received feedback saying they are better than FSC seats, especially with the leather seats and headrests.
As for the Premium flatbeds – they've been hugely positive, for obvious reasons – getting the full comfort of flatbeds at a fraction of the price.
How are ancillaries tracking this year? What are the strongest performers in the portfolio and are there more initiatives rolling out soon?
About the same – we've focused on the basics – baggage, meals, seat assignments and getting them right. Hopefully with a more stable New Skies engine in place now, we'll start to develop new initiatives.
What stage is the IPO at and what arrangements to you have in place for financing your aircraft deliveries up to the end of 2012?
It's at a very preliminary exploratory stage. No decisions have been made about the IPO and whether or not we go down that path depends on how we finish 2010 and the capital market conditions next year.
What is your biggest concern on the cost side?
Fuel.