AirAsia X CEO Azran Osman-Rani talks connectivity and through-pricing on LCC services
Analysis
AirAsia X CEO Azran Osman-Rani is one of 25+ CEOs from low cost and full service airlines from around the world who will be talking at CAPA's Airline Leader Summit 2012, "Airlines in Transition" on 19/20 April, at Istanbul's spectacular Ciragan Kempinski Hotel.
In this video Azran talks of the many challenges in evolving the low cost model to support connectivity – including how to manage revenues when an LCC adopts multiple sector pricing on point to point sales; the issues involved in handling self-connecting passengers through an airport; and many others.
The Airlines in Transition Summit will be the largest gathering of low cost and full service airline CEOs ever held – and they will be talking about how the airline industry can connect more effectively. Topics include:
Evolution ("hybridisation") of the low-cost airline model;
Bridging the gap between full service airlines, low-cost carriers and hybrid airlines;
The policy and airline strategy issues and the roles for IT, airports and other industry providers;
Airlines working with airports and IT solution providers to generate greater revenue (merchandising, retail sales, on-ground and in-flight)
Self-connecting sales and revenue management
Like many others, AirAsia X (together with AirAsia) has moved from selling a simple online "self-connecting model" – where only the first point is sold on the airline's website and the passenger has to buy two separate tickets to travel beyond the first gateway - to the "self-connect model", where the passenger is presented with a series of options beyond the first sector and can book a through fare.
In these cases the default fares may be the lowest available. But, as Azran says, this leaves the through pricing structure as a "rudimentary, sum of the parts" solution. This can result in offering a price as much as double the competition's non-stop levels. And, where filling every last seat is critical, that is not where you want to be with your pricing.
Airports, charges, cargo and physical connectivity issues
Hear Azran's views also on the role of cargo on long-haul low cost operations, along with the importance of having multiple connecting possibilities at major airports – regardless of airport charges – and when the solution to many of the airline's IT connectivity problems will be available: "not fast enough for me!"
A unique aviation event in Istanbul
Under the guidance of our Chairman, Jeff Shane, and four eminent Thought Leaders, Rigas Doganis, Michael E Levine, Nawal Taneja and Dermot Mannion, the Summit includes:
7 interactive 90-minute Panel Sessions over two days;
an executive Roundtable Dinner; and
participation by more than 25 airline CEOs, as well as senior government officials, airports and key service providers.
Participating airlines
Airlines who will be speaking (all CEOs) and attending (all high level) the Summit include representatives from:
ACT Airlines, Adria Airways, Aer Lingus, Air Arabia, AirAsia X, Air Cairo, China West Air, Delta Air Lines, easyJet, EgyptAir , Estonian Air, Ethiopian Airways, Fly540, FlyDubai, Garuda, Icelandair, Jade Cargo, Jazeera, Jeju Air, JetBlue, Lufthansa, Mango Aviation, Monarch Airlines, Nok Air, Olympic Airlines, Pegasus Airlines, Qatar Airways, Regional Express, Royal Brunei Airlines, Senegal Airlines, SpiceJet , Spring Airlines, Sun Express, Turkish Airlines, Ukraine International Airlines, Virgin Australia, Vueling.
Summit Sponsors
With grateful thanks to our sponsors: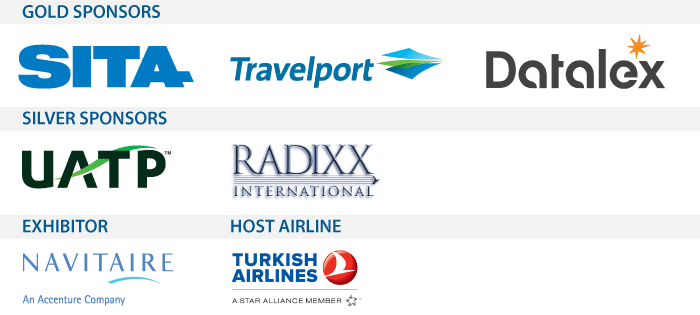 Charity ISTAT/Airlink
CAPA's Airline Leader Summit 2012 will support the excellent work performed by the industry charity, ISTAT, Airlink. For further information on the wonderful humanitarian work performed by this body, please see - http://www.airlink‐istat.org/
To offer a prize to be auctioned at the Summit in support of ISTAT Airlink, please contact info@centreforaviation.com.
(Airline tickets, hotel accommodation or other travel offerings all welcome)