Looking for a new future: beyond the Rust Belt
Press Release
The past few years have witnessed a remarkable turnaround in US legacy airline profitability. It is still not enough to move the investment world to forsake IT stocks and, granted one of the majors has slipped into bankruptcy, but there has been an unusual amount of black ink recently. A lot of this is usually ascribed to consolidation in the domestic industry – with the predictable effect of reducing competition and allowing yields to increase. That certainly seems to have helped.
But the really dramatic bottom line effects have come from the imposition of baggage fees and increases in cancellation fees.
This is the second part of a report that has been extracted from the August-September 2012 issue of CAPA's Airline Leader hard copy journal. Click here to view a cutting edge html5 version.
How aviation has become a rust belt industry... Part 2: Innovative airline strategies are needed to unlock the massive value potential in their data
In 2011, Delta Air Lines alone earned just under USD1 billion dollars from charging for checked baggage, according to the US Bureau of Transportation Statistics' Form 41 data. Another USD750 million in revenue was the result of reservation cancellation fees. (See 'How changing flights and carrying bags became the salvation for US airlines' below.)
The marginal cost element in generating these revenues was near-negligible. So it is understandable that most major US airlines have migrated to this (temporary) revenue refuge.
Revenues (USD) from passenger baggage fees for United, American and Delta: 1Q2009 to 4Q2011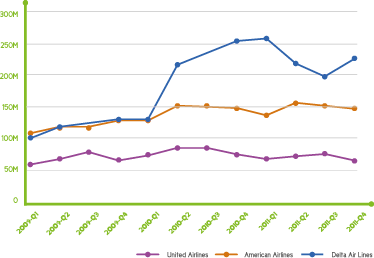 Yet this "strategy" adopted from low-cost carriers can hardly be the beacon to guide the legacy industry out of the darkness into a new world. For LCCs the add-on pricing practice derived out of a conceptual model, of unbundling "products" and costs, so that anything other than the core item of a ticket for personal travel was an add-on; if the activity – here baggage handling – cost money, then it should be charged for. That way, the airline could maintain a lower cost base and offer lower fares. Better still, it should become a profit centre in the process.
Adding baggage fees is just a disenchanter – and not the foundation for turning an ailing industry around.
That was a sound hypothesis for LCCs. For legacy airlines, which already had all these bundled costs built into their models, it merely became an unwelcome add-on for passengers to pay.
This is consequently neither innovative nor a new world solution to age-old legacy questions. (Despite resistance from the higher quality, mainly international, airlines to adopting similar practices, the sheer quantity of revenue available from this lazy source will become increasingly tempting.)
Legacy carriers in the US have been adopting the LCC strategy of unbundling their products and services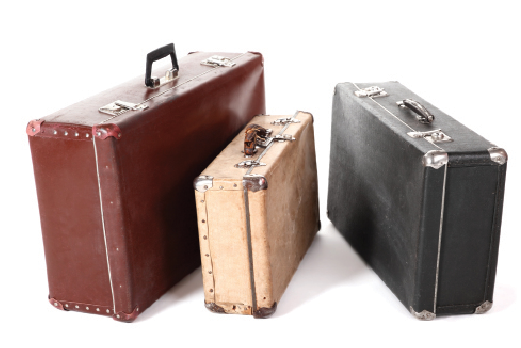 How much more attractive would it be for airlines actually to provide services to their customers that were welcomed or helpful? What an improvement would that be, if – even better – it generated whole new model-changing revenue streams!
Many airlines have experimented over recent years to achieve that elusive dual goal. Offering add-ons, such as post-booking upgrades at discounted prices, preferred seating, airport lounge access and the like, even hotels and rental cars are all positive offerings, where the customers are given the chance to improve their position – rather than pay more for getting the same. These are the enhancers, for both sides. Adding baggage fees is just a disenchanter – and not the foundation for turning an ailing industry around.
Assuming an airline adopts a sound strategic approach, spiced by its goldmine of personal data, the retail opportunities off the back of hundreds of millions of captive customer-hours every day are mind-boggling.
And even the hours that passengers spend in airports and on board flights do not define the extent of the sales opportunity. As mobile devices – iPads, tablets, mobile phones – are used more and more for ticketing and online check-in (as well as any number of convenience messages such as warning of flight delays), so access to valuable customers grows increasingly intimate. Every moment, from the instant the would-be traveller starts searching for a trip on his or her mobile device, becomes a sales access prospect.
The extent of this consumer exposure is growing daily; Facebook, for example, is currently working on how to allow companies to apply real-time data to target consumers with mobile advertising. The pre-Christmas male with a wife and daughter to buy for can be an easy target for a personalised special deal as he walks past the Zara store. The future of online buying is in mobile devices and, with GPS-connected data, targeted sales possibilities are, well … where does it end?
(There are cautions, however: the way the airline approaches the sale is crucial. An airline has to be circumspect in how it exploits such intimate access. If it becomes "scary" for its intrusiveness, then the whole relationship can be soured. Selling, through all of these phases, becomes a serious art – but at the same time, it has even more serious value.)
The first major hurdle to this scenario is the improbable assumption that the airline does have an effective retail strategy. To date, the most extensive tactical battle in this war has typically centred on the futile debate over "who owns the customer?" This arid argument between airlines and airports is, in the wider scheme of things, a fight over a handful of dollars, spread across hundreds of airports and airlines. Yet it occupies central stage whenever retail spending is discussed.
The only realistic answer to that is either: "the customer owns the customer", or else "nobody owns the customer".
Last year, airport retail expenditure worldwide was somewhere in the broad band of USD30-40 billion. In 2011 airlines generated a paltry USD2.5 billion in retail sales, or about one dollar for every passenger carried.
This is, understandably, a drop in the ocean of what consumers spend in total. US Department of Commerce figures show that in the US alone, retail spending amounted to USD4.7 trillion in 2011. The global amount was somewhere in the region of USD10-15 trillion, according to marketresearch.com.
A better way for the airline industry to look at retail is to use those figures as a starting point. Maximising revenue should not be about squabbling with airports over selling small volumes of high value watches and perfumes, dosed with liquor. It is about establishing a place in the sales chain of a much larger volume of both high and low value items.
The next step in logical thinking is that those items can be anything from Lamborghinis to lawn mowers, from ladies' lingerie to light bulbs, from restaurants to surfboard rentals.
That does not mean an airline has to transform itself into a department store. It is simply a matter of leveraging its priceless database – and its lengthy physical custody of so many valuable in-flight consumers – to insert itself between purchasers and retailers.
Many airlines are already dabbling in this, but mostly in a highly unimaginative and low-rent way: offering access to the airline's customers to online hotels and sometimes distributors (which are vastly more profitable) for a small commission and giving car rental companies preferred space at a price. Travel insurance, also a nice little earner, is also still very much in the marginal – that is, nowhere near the "transformative" – strategic evolution.
Also, frequent flyer programmes have in many cases embarked timidly along the Wal-Mart trail, with limited tangible stock for sale as redemptions. There is an obvious upside here, although it needs to be traded off against the returns available from points redemptions (or against the value of having dormant points). This side to FFPs is still in its formative stages.
Once the obsession with battling airports can be overcome, the real business can begin. As things stand, even airports know a lot more about airline customers than the airlines themselves.
Airports are almost solely focused on retail, so they dedicate resources to learning as much as they can; the fact that airports are so well informed, despite having to rely mostly on secondary data (including information from their retail tenants based, for example, on airline boarding pass information), is a sad indictment of where the airlines are falling down. It is also a pointer towards where airlines could be, with just a little effort.

The key to value extraction from passengers is knowing them – not owning them. The distinction is important; to know a customer is a long way along the road to owning the passenger. Here is where the richness of airline data can be used so effectively. For customers have more differences than similarities – and each is constantly changing.
Knowing and understanding those various forms (e.g. each person's business and leisure travel profiles) and how they are evolving already takes the would-be seller a long way down the track to monetising the relationship. Cross tabulating the array of data from the various input sources over time can provide a remarkable picture of a person's likes and needs.
The picture then gets even brighter as retail potentials are exploited – with each purchase by the customer the profile fills out ever more personally. This is the stepping off point for priceless predictive analytics – the retail version of 1 + 1 = 3.
Things may be changing, but it will be a slow process. As IATA CEO Tony Tyler said at SITA's Jun-2012 IT Summit, "Perhaps surprisingly, given the value that is attached to it, we have not been as wise as we should have been in understanding how important it is for an industry to manage the information it has about its customers' travel patterns. Instead, we have allowed much of that information to reside with the middlemen distributors of our product, who have made a healthy profit aggregating and selling back to airlines their own booking data."
Mr Tyler referred also to the robust confrontation IATA had experienced with some of the GDSs concerning IATA's PaxIS, which derives its information from the Bank Settlement and Billing Plan, drawing information directly from passenger tickets. In North America, in a new development, IATA has now launched a new so-called Direct Data Service, together with ARC, the American Airlines Reporting Corporation. Yet there are few signs of individual airlines taking the initiative.
This report offers several ingredients for a suggested corporate retail refocussing. One is the captive-customer opportunity. The dimensions of this potential – from the customer's first electronic or personal contact about a trip, right through travel and beyond – are today being enormously enhanced as airlines improve IT interfaces and introduce in-flight Wi-Fi.
Already stories are emerging of passengers going online while in flight and spending a thousand dollars or more through their mobile devices, using their downtime to do some relaxed shopping. That is a free expression of any traveller's preferences. Intruding in that process would have to be done with care.
There are, however, enhancements which can present the passenger with attractive – but unobtrusive – alternatives. Ways of doing this are extensive. Any good retailer would have a field day.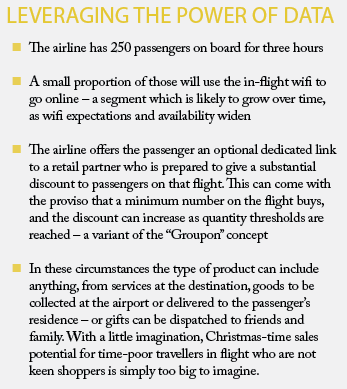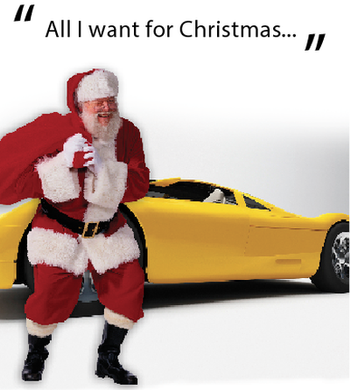 The scenario outlined in the box above is only one small example, but as interactivity blossoms, so airline opportunities to exploit captive audiences grows. And this process is incremental, generating more and more personal data as time passes, creating a virtuous spiral.
The starting point for management is to broaden the horizon to embrace retail opportunities more actively. That will require a massive change of mindset and, almost inevitably the introduction of new thinking from outside the industry.
Although attempting to claw a way back from the precarious existence legacy airlines lead today may be necessary in the short term, no one but the wildly optimistic observer seriously expects the industry to be in a position to "return its cost of capital". If only for this reason, serious exploration of retail possibilities is merely optional. It is essential.
Finally, to return to the theme of the first part of this report, there is a fast growing sophistication in data collection and analysis outside the industry. Companies such as TripAdvisor are quietly accumulating personal travel data, complemented nicely with a range of accommodation and other travel behaviour; Facebook, Apple, Google, Amazon, American Express, Priceline and many others can, almost at the drop of a hat (armed too with a few billion dollars) move into the territory.
The greatest threat is that new concepts and companies are emerging which will one day find it convenient to insert themselves between the airlines and their consumers. These organisations will be much more voracious, much bigger and more cutting edge than today's much unloved GDSs. In their quest for the airlines' rich data mines, they will apply whole new paradigms that, almost as a by-product, involve controlling airline distribution.
Their main interest will be in the goldmine that contains the top 10 percentile of the world's consumers. Just as the airlines' focus should be.
How changing flights and carrying bags became the salvation for US airlines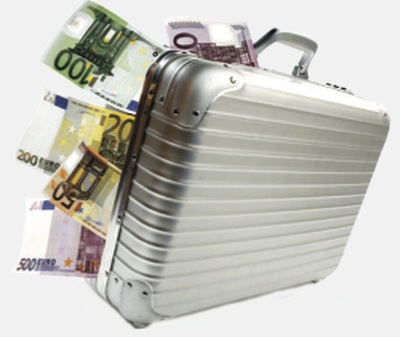 Passenger baggage and reservation cancellation fees (USD, '000s) for United, Delta and American: 1Q2007 to 1Q2012
The big three US airlines have enjoyed strong system-wide increases in passenger baggage and reservation cancellation fees over the past five years, especially Delta, which is nearing half a billion dollars per quarter in the charges. However, the growth trajectory is slowing for Delta and American, though United is making up for lost time. Operating profitability has improved at United and Delta, though American has continued to struggle.
The cumulative figures for passenger baggage and reservation cancellation fees since 1Q2007 reveal revenue of just under USD5 billion from this source for Delta and American, and just over USD3 billion for United.
Over the same period, Delta has earned cumulative operating profits of USD5.7 billion and United USD1.3 billion. In other words, 85% of Delta's profits over the past five years have come from baggage and reservation cancellation fees. United would have been USD1.7 billion in the red, while American's accumulated USD3.6 billion loss since 1Q2007 would have been considerably worse if not for its increase in these basic fees.
The fees have helped the US majors navigate turbulent weather, but it is clearly an unsustainable path to generating returns for shareholders.
Quarterly cumulative operating profits/losses (USD, '000s) for United, Delta and American: 1Q2007 to 1Q2012
Quarterly cumulative passenger baggage and reservation cancellation fees (USD, '000s) for United, Delta and American : 1Q2007 to 1Q2012
Quarterly operating profits/losses (USD, '000s) for United, Delta and American : 1Q2007 to 1Q2012
This report is based on a CAPA presentation at the SITA Air Transport IT Summit, Brussels, 19/20-Jun-2012. This in turn distilled many of the concepts from CAPA's Airlines in Transition Summit in Istanbul, Apr-2012.
A short interview with CAPA chairman Peter Harbison discussing these themes can be viewed at the SITA Air Transport IT Summit YouTube page.