Las Vegas announced as 2016 Host City for the CAPA Americas Aviation Summit
Featured Press Release
LAS VEGAS, 08 September 2015 – Las Vegas Convention and Visitors Authority and McCarran International Airport will host the second annual CAPA Americas Aviation Summit on 11/12 April 2016 at the Four Seasons Hotel Las Vegas. The event, which attracts airline and travel industry CEOs from across the Americas region, Asia and EMEA, is a key forum for high-level debate and discussion of the strategic issues facing the region's aviation industry.
Las Vegas Convention and Visitors Authority (LVCVA) Senior Vice President of Marketing, Cathy Tull, said Las Vegas Convention and Visitors Authority and McCarran International Airport and industry believed the summit would be strategically important to Las Vegas, bringing the heads of some of the world's largest and fastest growing carriers to the destination.
"Las Vegas is honored to once again host the CAPA Americas Aviation Summit. As the entertainment and convention capital of the world and an emerging international business center, Las Vegas offers a truly unique experience to the world's aviation leaders. From our $2.4 billion state-of-the-art international Terminal 3 to our ability to continually reinvent Las Vegas as an international tourism destination, Las Vegas is the perfect stage for industry leaders to connect and gain key insight into what the future of travel and tourism holds," said Ms Tull.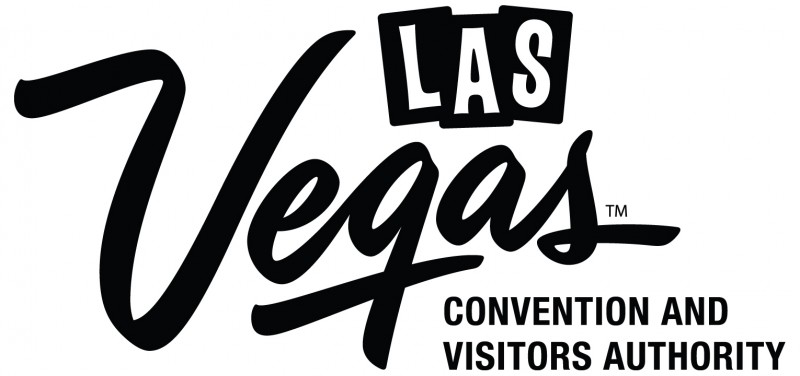 "We are delighted to announce that Las Vegas will be our host city for the second annual CAPA Americas Aviation Summit in 2016. Our international guests and local delegates will be exposed to the tremendous business, travel and tourism opportunities that exist in Las Vegas and our hosts will have the opportunity to showcase the unprecedented investment in facilities and services that is occurring in the destination and surrounding region", said CAPA Executive Chairman, Peter Harbison.
Named as North America's leading meeting and convention destination for 21 consecutive years, Las Vegas hosts more of the leading conventions than any other destination in the United States. Hosting over 22,000 conventions, events and conferences a year and welcoming nearly 5.2 million convention attendees in 2014, Las Vegas is the ideal destination for the CAPA Americas Aviation Summit 2016.
"The return of the CAPA Americas Aviation Summit is significant to each of us at McCarran International Airport, as well as the community it serves," said Director of Aviation Rosemary Vassiliadis. "The caliber of attendees and breadth of aviation-industry topics that were addressed at this year's event were outstanding, and I look forward to interacting with other aviation leaders and experts from around the world when CAPA returns to Las Vegas next spring."
The Las Vegas Convention and Visitors Authority works to attract visitors to the city by promoting Las Vegas as the world's most desirable destination for leisure and business travel. Tourism is the city's number one industry and more than half of those visitors arrive in Las Vegas by air. With more than 900 inbound and outbound flights per day and nonstop services from 135 US and international cities, McCarran International Airport acts as an important gateway for nearly half of Southern Nevada's approximately 41 million annual visitors.
Known globally for its unparalleled mix of world-class resorts, entertainment offerings and nearby stunning natural attractions, Las Vegas is a fascinating city that also means business when it comes to conventions and events. It looks forward to showcasing the myriad of experiences that make it a unique leisure and business destination, while expanding its current air services even further.
###
Further information
Contacts:
Las Vegas Convention and Visitors Authority (LVCVA)
Courtney Fitzgerald
Brand Public Relations Manager
Las Vegas Convention and Visitors Authority
702-892-7686
cfitzgerald@lvcva.com
McCarran International Airport
Chris Jones
Public Affairs & Marketing Manager
Clark County Dept. of Aviation
702-261-5290
chrisjo@mccarran.com
Derek Sadubin
Chief Operating Officer
CAPA - Centre for Aviation
+612-9241-3200
ds@centreforaviation.com
About Las Vegas Convention and Visitors Authority (LVCVA):
The Las Vegas Convention and Visitors Authority (LVCVA) is charged with marketing Southern Nevada as a tourism and convention destination worldwide, and with operating the Las Vegas Convention Center and Cashman Center. With nearly 150,000 hotel rooms in Las Vegas and nearly 11 million square feet of meeting and exhibit space citywide, the LVCVA's mission centers on attracting ever increasing numbers of leisure and business visitors to the area. For more information, go to www.lvcva.com or www.lasvegas.com. Follow us on Twitter @LVCVA.
About McCarran International Airport:
McCarran International Airport is located in the shadows of the world-famous Las Vegas Strip and is the gateway for nearly half of the people who visit Southern Nevada each year. Including arrivals and departures, McCarran hosted nearly 43 million passengers in 2014, making it the ninth-busiest airport in North America. With more than 30 airlines providing nonstop service to more than 140 destinations, McCarran makes it possible for the world to experience one of the most alluring travel destinations. McCarran International Airport is owned and operated by Clark County, Nevada, and does not benefit from local tax dollars.
About CAPA - Centre for Aviation:
Established in 1990, CAPA - Centre for Aviation is the leading provider of independent aviation market intelligence, analysis and data services, covering worldwide developments. Understanding aviation markets is our great strength and passion. Providing our CAPA Members, clients and partners with an unparalleled level of expertise and insight is our business. We offer an extensive range of information services developed by analysts covering the entire spectrum of commercial aviation. CAPA runs C-level aviation and corporate travel summits in key markets around the world, bringing together the key stakeholders of the global commercial aviation industry.