Airline technology and distribution come together at CAPA/WIT's new Airline Cloud9 conference
Press Release
Airline Cloud9, the new airline technology event being organised by CAPA and WIT, will be held in Bangkok on August 23-24, is pleased to welcome Sabre Airline Solutions as Foundation Partner. The event brings together the airline and distribution expertise of CAPA and WIT respectively to address a market need for cutting edge content and thought leadership in these two areas of the aviation business.
The bottom line: responding to customer needs to improve airline ancillary revenues. That is the magic place, the real soft spot. If passengers' needs can be better met at the same time as generating higher levels of revenue the equation becomes the perfect win-win.
Airline Cloud9 picks up the theme from CAPA's recent highly successful "Airlines in Transition" CEO Summit in Istanbul, which explored how different types of airline can work better together better to coordinate and complement their various products. A core part of that involves improving IT interfaces, both to make cooperation possible and to enhance revenues.
"The airline industry is dynamic and complex and will definitely benefit from such a gathering of minds. Sabre is more than delighted to be a foundation partner of Cloud 9. We have always believed in supporting and participating in thought leadership events such as this. Being part of industry education is an essential part of Sabre's growth, and we look forward to sharing and exchanging information and ideas with our partners in the industry," said Theo Panagiotoulias, vice president and general manager of Asia/Pacific, Sabre Airline Solutions.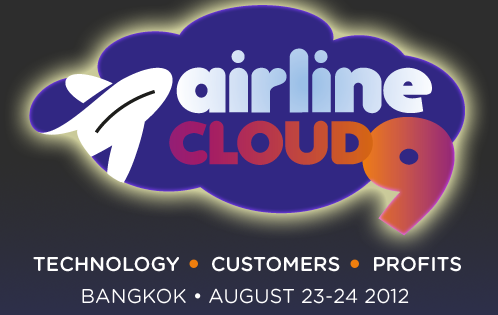 CAPA and WIT share a similar mission – to run events that inspire new thinking. Their conferences are known for their relentless focus on sharp, meaningful and relevant content.
"Whatever the changes and however fast it's changing, the customer wants only one thing – great experiences. So the question is, how can the airline industry leverage technology to enhance profitability and create great customer experiences?

"This is the event that will bring the two worlds of airline IT and distribution and marketing to arrive at one common purpose – how to delight air travellers at critical customer touchpoints," said Peter Harbison, executive chairman of CAPA, and Yeoh Siew Hoon, founder and editor of WIT.

Airline Cloud9 is designed as a platform for thought leadership to share ideas and best practices in airline IT, operations, distribution and marketing with a focus on Asia Pacific.

The conference programme has been jointly developed by CAPA and WIT and the event will be co-chaired by Harbison and Yeoh. The Thailand Convention & Exhibitions Bureau has also come in as an industry partner.
Airline Cloud9, the two-day conference, scheduled for August 23-24, will be held at the Dusit Thani Hotel Bangkok.
Click here for a full list of speakers and more information about this event.