Region: Africa : Southern Africa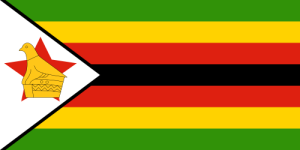 About
Zimbabwe is a land-locked country located in southern Africa. Airlines currently operating services to Zimbabwe include Kenya Airways, Air Malawi, Botswana Air, South African Airways, Comair, and government-owned national carrier Air Zimbabwe has resumed operations after a break. The country has two international airports - Bulawayo Joshua Mqabuko Nkomo International Airport and Harare International Airport. The Civil Aviation Authority of Zimbabwe (CAAZ) is the regulator of the country's civil aviation industry, managing infrastructure including the major airports.
To have full CAPA Profile access you need a CAPA Membership
Our suite of profiles covers:
Your portal for aviation data
CAPA Profiles contain the most up to date news and analysis plus a comprehensive range of timely and reliable data including schedules, capacity share (passenger and cargo), fleet summary, traffic results (monthly and annual), financial results and more. Access Profiles for the latest statistics and insights on airlines, airports, suppliers, countries and regions.
I didn't realise all this traffic data was here. The data is much more up-to-date than the other results we usually use - I'll be using this from now on.

- Air Services Development Manager, Airport Member.