Region: Latin America : Upper South America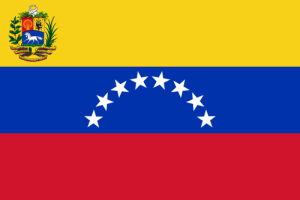 About
Venezuela is a country in northern South America. The country is located in the tropics and is known for its biodiversity, with rainforest covering much of the country. Venezuela is a country of some 27 million people, with the vast majority of the population concentrated into major urban regions near to the Caribbean coast. The country's economy is dominated by crude oil and petroleum; Venezuela's oil and natural gas reserves are among the world's largest and Venezuela ranks among of the world's largest producers of crude oil and petroleum.
Venezuela's major airlines are Conviasa and Santa Barbara Airlines, with a variety of smaller airlines operating regional services. Much of Venezuela's aviation activity is located at Caracas' Simón Bolívar International Airport. Simón Bolívar International handles on almost 10 million passenger p/a and is directly served by airlines from South America, North America and Europe.
To have full CAPA Profile access you need a CAPA Membership
Our suite of profiles covers:
Your portal for aviation data
CAPA Profiles contain the most up to date news and analysis plus a comprehensive range of timely and reliable data including schedules, capacity share (passenger and cargo), fleet summary, traffic results (monthly and annual), financial results and more. Access Profiles for the latest statistics and insights on airlines, airports, suppliers, countries and regions.
I didn't realise all this traffic data was here. The data is much more up-to-date than the other results we usually use - I'll be using this from now on.

- Air Services Development Manager, Airport Member.