Saint Vincent and the Grenadines
Country
Region: Latin America : Caribbean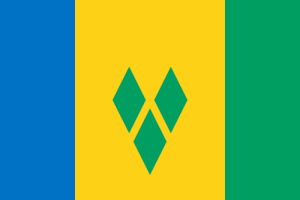 About
Saint Vincent and the Grenadines (SVG) is an island country in the Lesser Antilles, which lies at the southern end of the eastern border of the Caribbean Sea. There are no flights to SVG from outside the Caribbean, as the runway is too small to land jet aircraft. International passengers must fly into a neighbouring island and then transfer to a prop plane for the final leg of their journey. Bequia, Mustique, Canouan and Union Island all have small airports, and Palm Island has a small private airfield. The main entry point for most travellers is Argyle International Airport (SVD) in Saint George, St Vincent Island. The majority of international flights connect through here. The following airlines fly to and from SVG from within the Caribbean and also offer inter-island flights in the Grenadines - Amerijet, LIAT, Mustique Airways and SVG Air.
To have full CAPA Profile access you need a CAPA Membership
Our suite of profiles covers:
Your portal for aviation data
CAPA Profiles contain the most up to date news and analysis plus a comprehensive range of timely and reliable data including schedules, capacity share (passenger and cargo), fleet summary, traffic results (monthly and annual), financial results and more. Access Profiles for the latest statistics and insights on airlines, airports, suppliers, countries and regions.
I didn't realise all this traffic data was here. The data is much more up-to-date than the other results we usually use - I'll be using this from now on.

- Air Services Development Manager, Airport Member.