Region: Southwest Pacific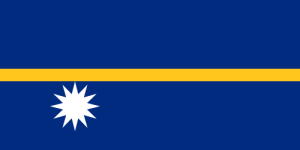 About
This island located in Micronesia in the Pacific Ocean is small in size and population, with a single airport - Nauru International Airport (INU). This airport consists of an airline terminal and a stretch of road that serves as a runway. Only Our Airline provides air services to the island, which is the national airline of Nauru. Our Airline provides Nauru with service to Brisbane, Australia and Honiara, the capital of the Solomon Islands. Nauru Civil Aviation Authority is the regulatory body in control of regulating the industry and setting standards in Nauru.
To have full CAPA Profile access you need a CAPA Membership
Our suite of profiles covers:
Your portal for aviation data
CAPA Profiles contain the most up to date news and analysis plus a comprehensive range of timely and reliable data including schedules, capacity share (passenger and cargo), fleet summary, traffic results (monthly and annual), financial results and more. Access Profiles for the latest statistics and insights on airlines, airports, suppliers, countries and regions.
I didn't realise all this traffic data was here. The data is much more up-to-date than the other results we usually use - I'll be using this from now on.

- Air Services Development Manager, Airport Member.